Today is all about Hamantaschen, so bare with me as I present to you our Sweet Hamantaschen Round Up from the Bloghosphere! Yay!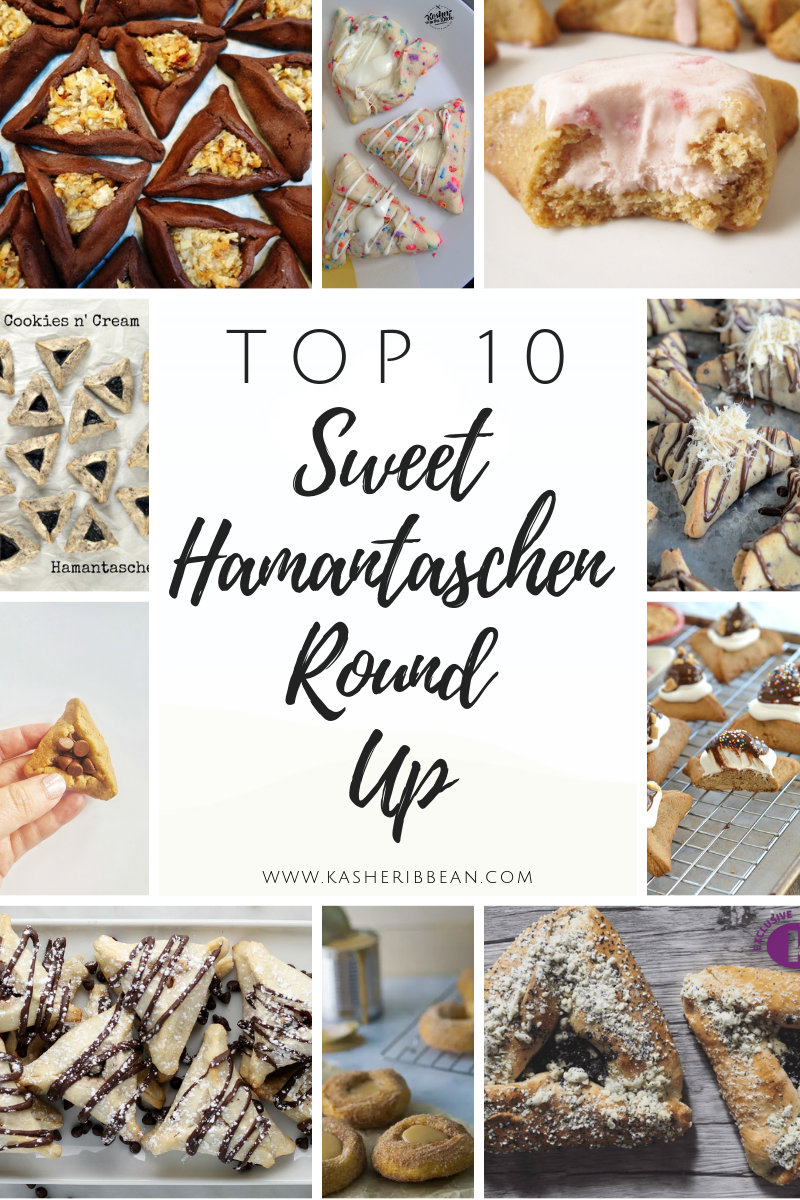 To go to the recipe, just click on the title!
Let's start!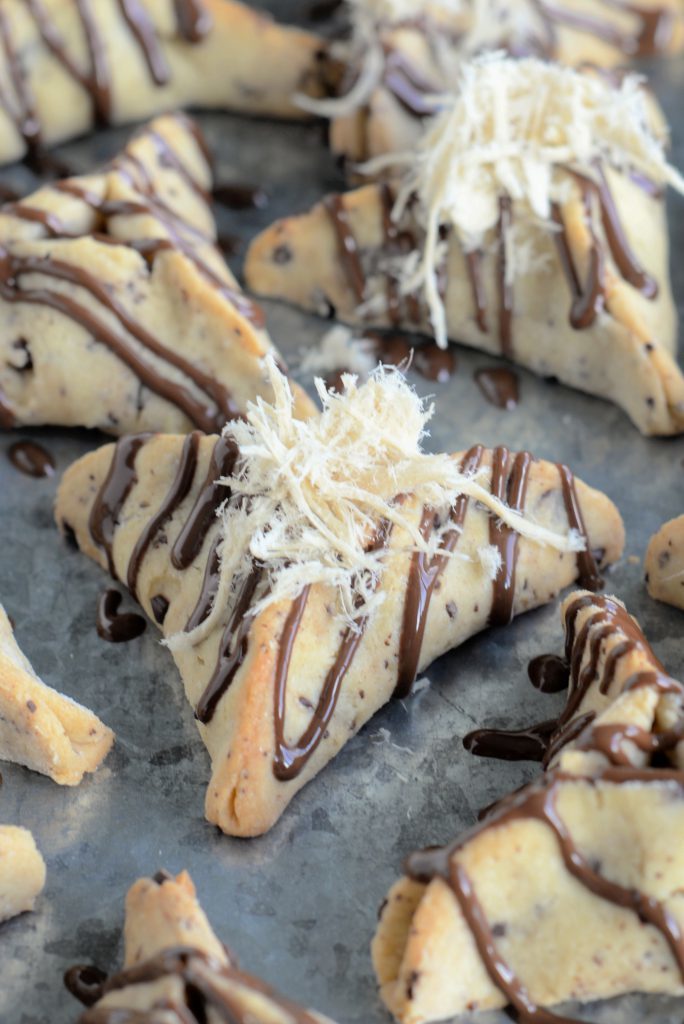 Chocolate Chip cookie dough with halva filling and chocolate drizzle. Sound, look and must taste good.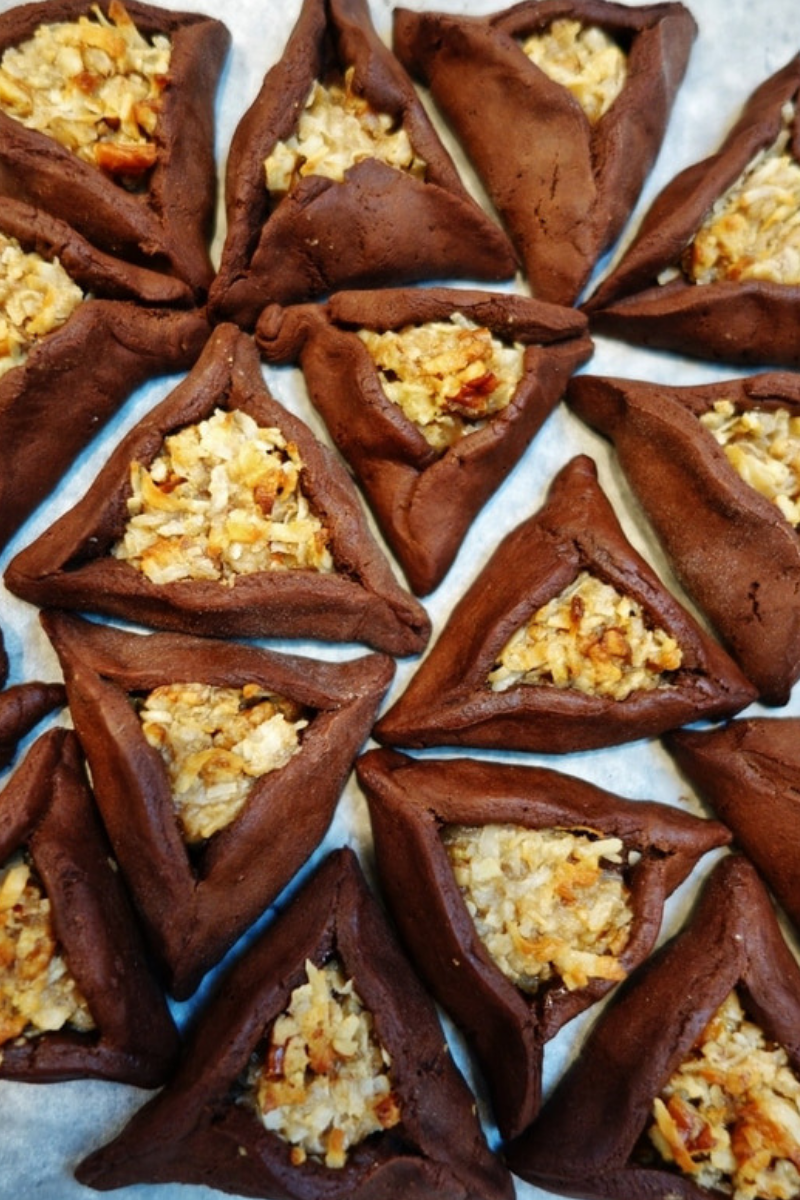 I particularly love this concoction: chocolate, cream of coconut and pecans! Sounds like a dream come true. Yum!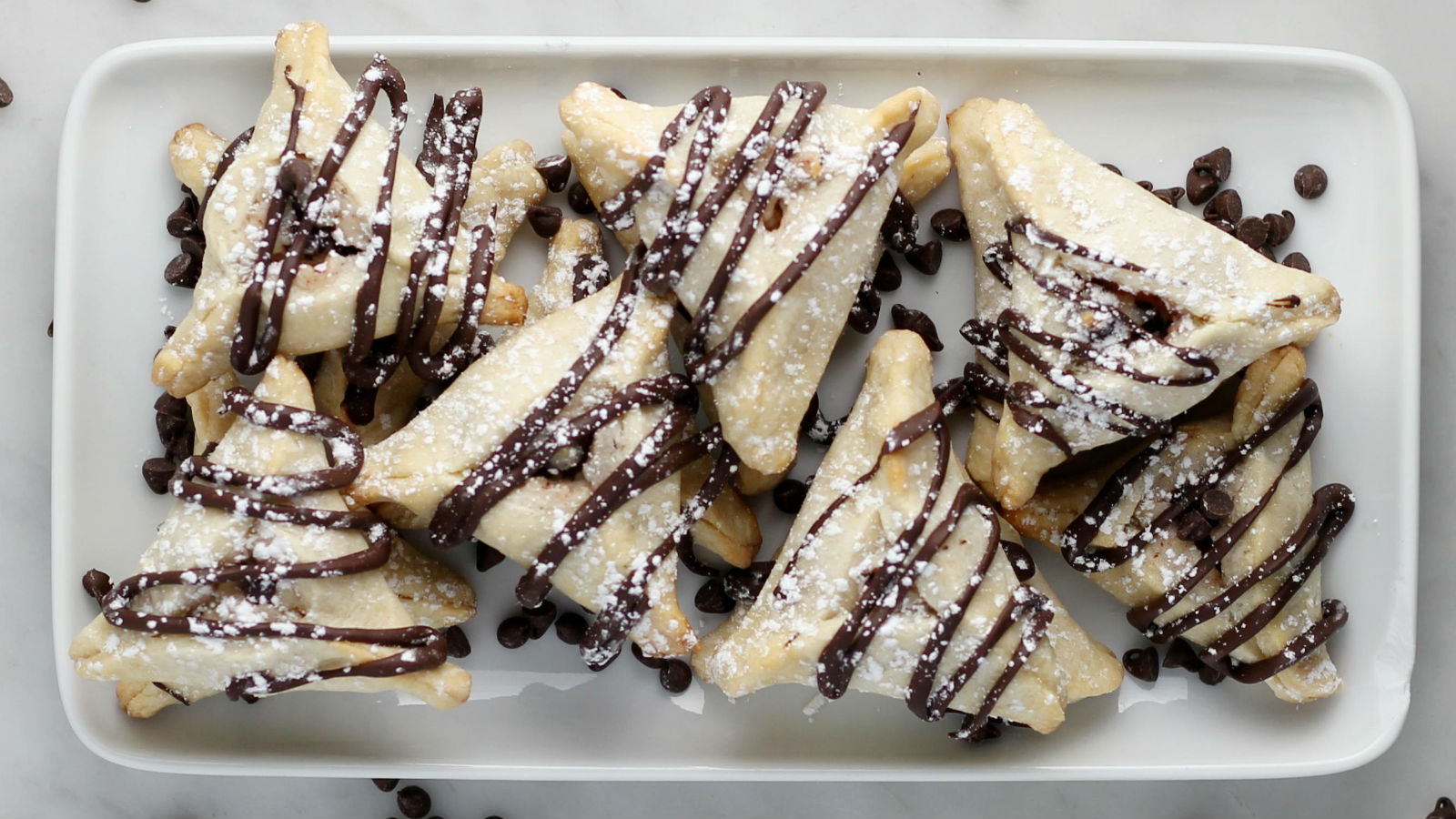 This is definitely a dream come true for the dairy lover. Both, the dough and the filling have cheese and it also features chocolate chips. De-li-cious!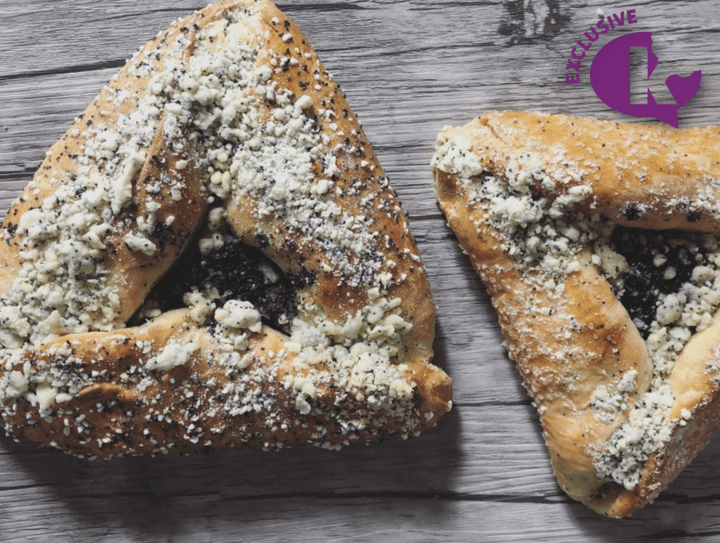 This is more of a soft dough, more bread like (of course, is babka inspired), so if you want to get out of the ordinary definitely try this one.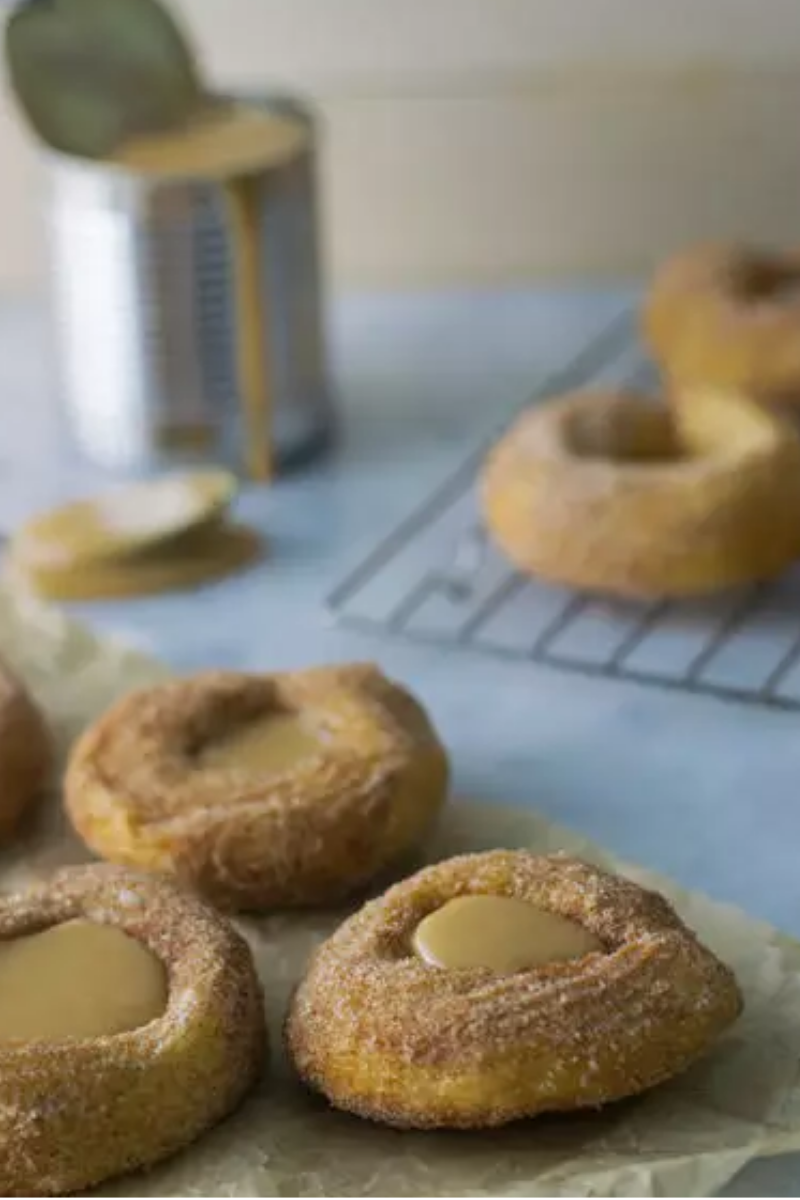 Churro + Dulce de Leche = Perfection.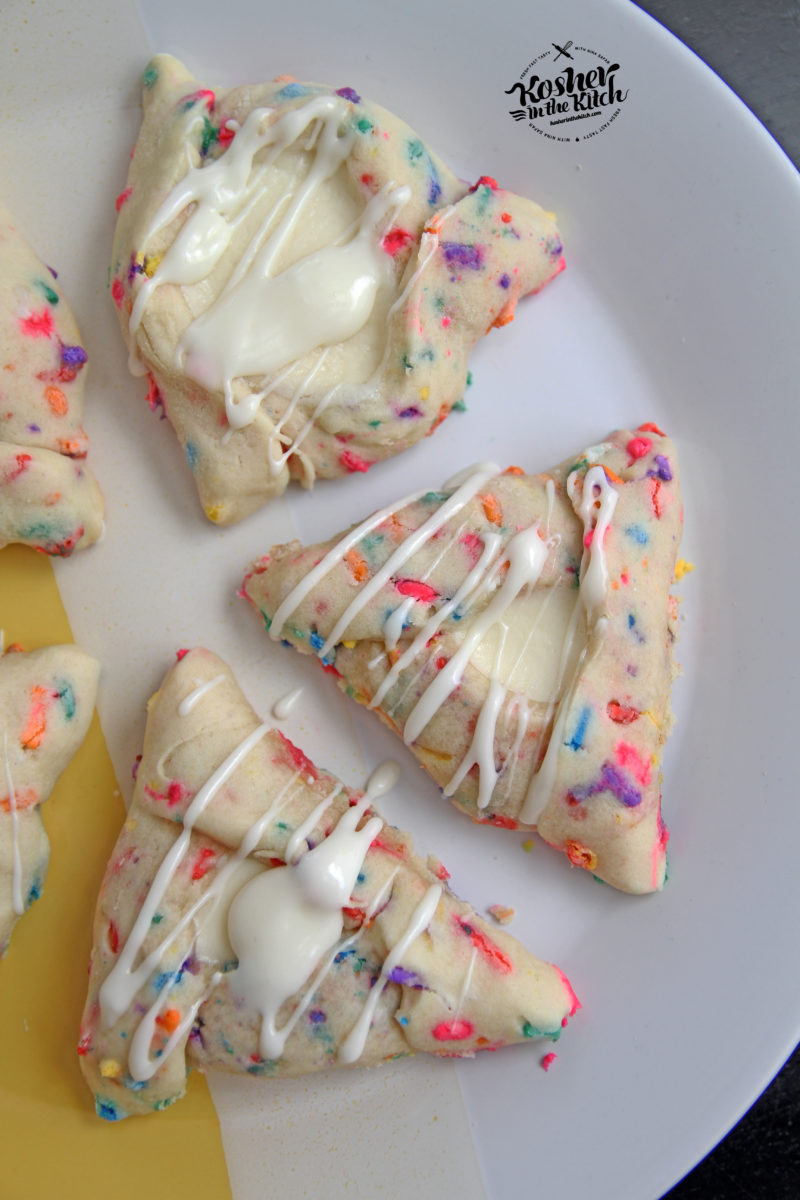 Super festive looking funfetti cookie dough with cheesecake filling. The perfect looking cookie for purim.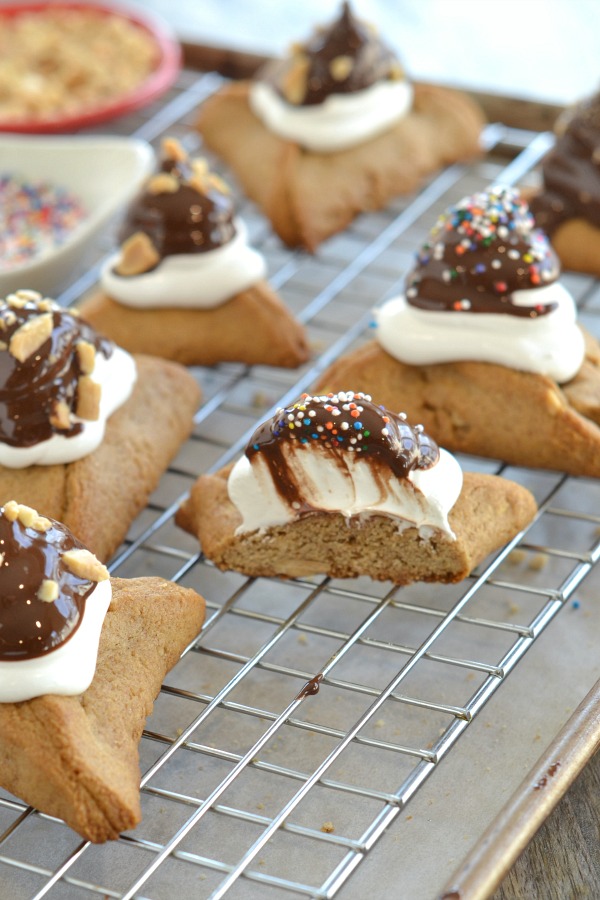 Until I was preparing this list I didn't know what krembo was, so don't feel bad if you didn't know either. Anyways, this combo is what my childhood dreams were made of: crunchy biscuit on the bottom, meringue on top and all coated with glorious chocolate. Yum-my!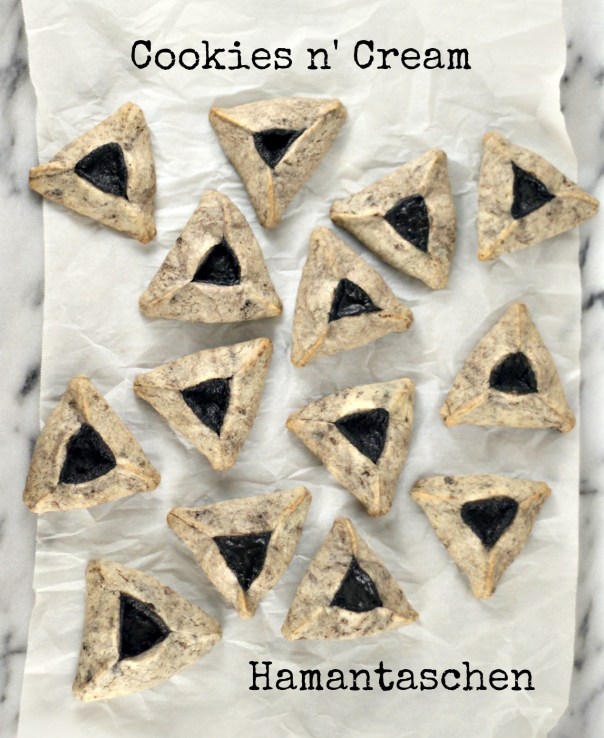 This one is self-explanatory 🙂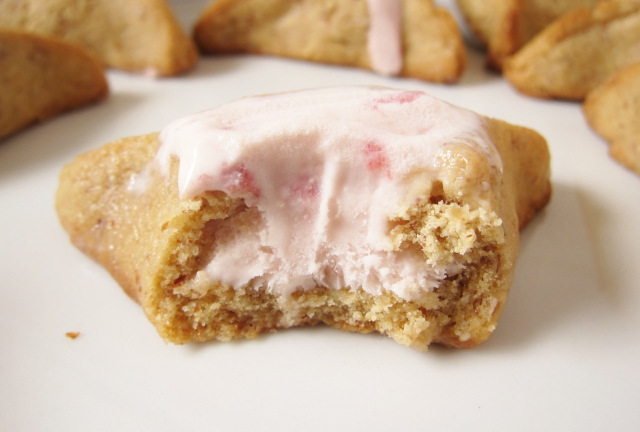 Another fancy take on hamantaschen that sounds perfect for any artistic soul out there, or any ice cream lover really.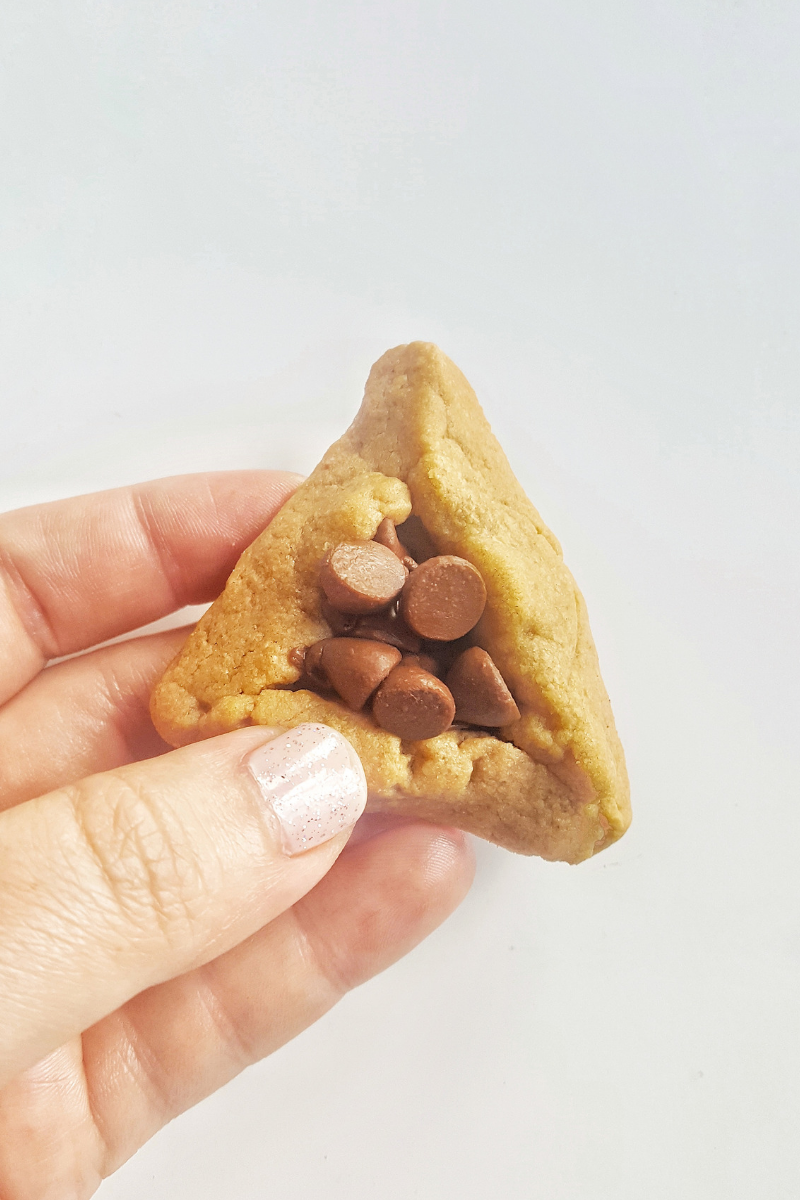 These might not be the prettiest, but they are definitely the easiest, plus they need just 4 ingredients (and flour is not one of them!)
Do you know any other sweet hamantaschen that we should add to this list? Let us know in the comments section so we can add it!
Happy Purim!