Jump to recipe
Hello, There! A few days ago was hubby birthday, and even though we don't really celebrate birthdays, I wanted to prepared a special treat. I made Dairy Free Crème Caramel as he wished.
It also turns out that Pesach is coming soon! Again! (Can you believe that?!) so it is the perfect time to share a passover-friendly dessert as well. Check out other Pesach-friendly recipes from the blog over here and the Pesach Ingredients Swap List right here!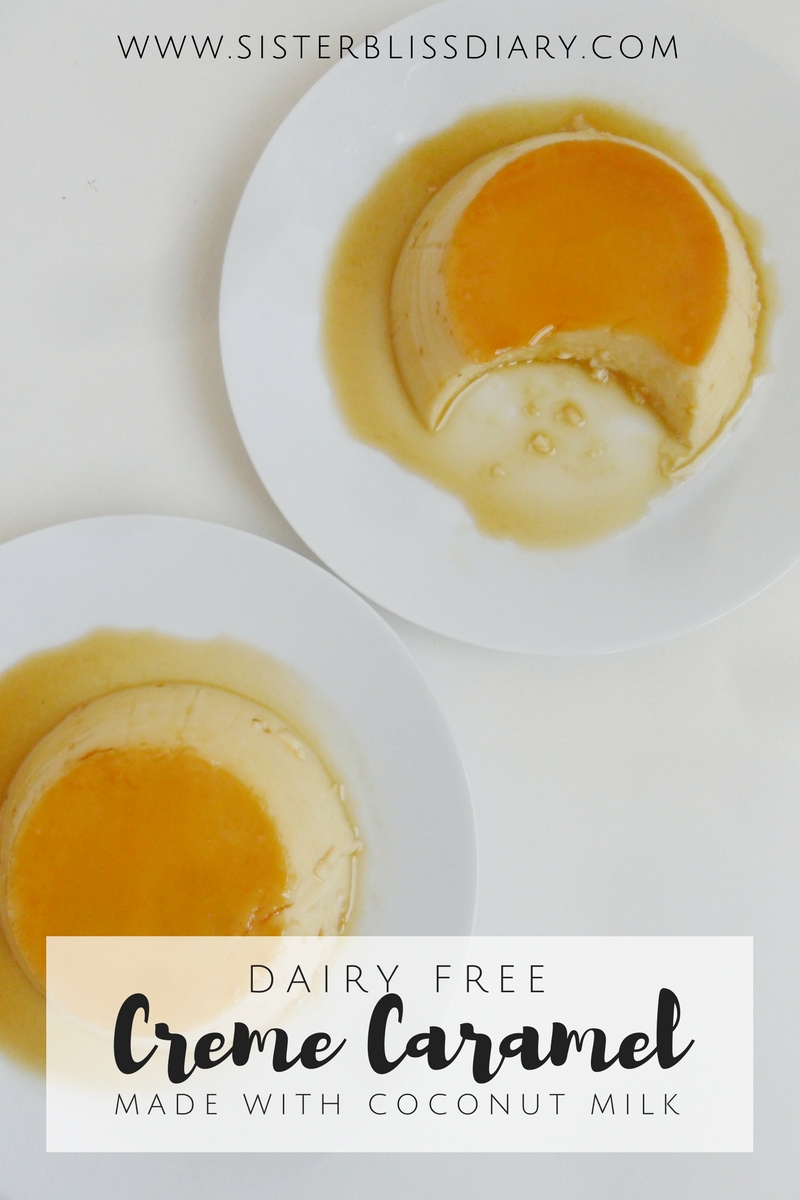 Disclosure: Please note this post contains affiliate links, which means at no additional cost to you, we earn a few bucks if you decide to make a purchase through any of those links. We only recommend products that we personally use, support and/or would recommend without an affiliate link. Do not spend any money on these products unless you totally feel you need them for more that one-time use. Thank you so much for your support. For more information visit our Affiliate Disclosures Page.
Humble ingredients, great results
Crème Caramel is one of the easiest desserts on the planet and it is certainly made with very simple ingredients. Literally Eggs, Milk & Sugar.
You can also put it together in a few minutes and in a couple of hours (if you don't have that much time I can tell you a trick later on ;)) you'll have a super easy yet nice dessert on the table. Plus, it is naturally Passover-friendly!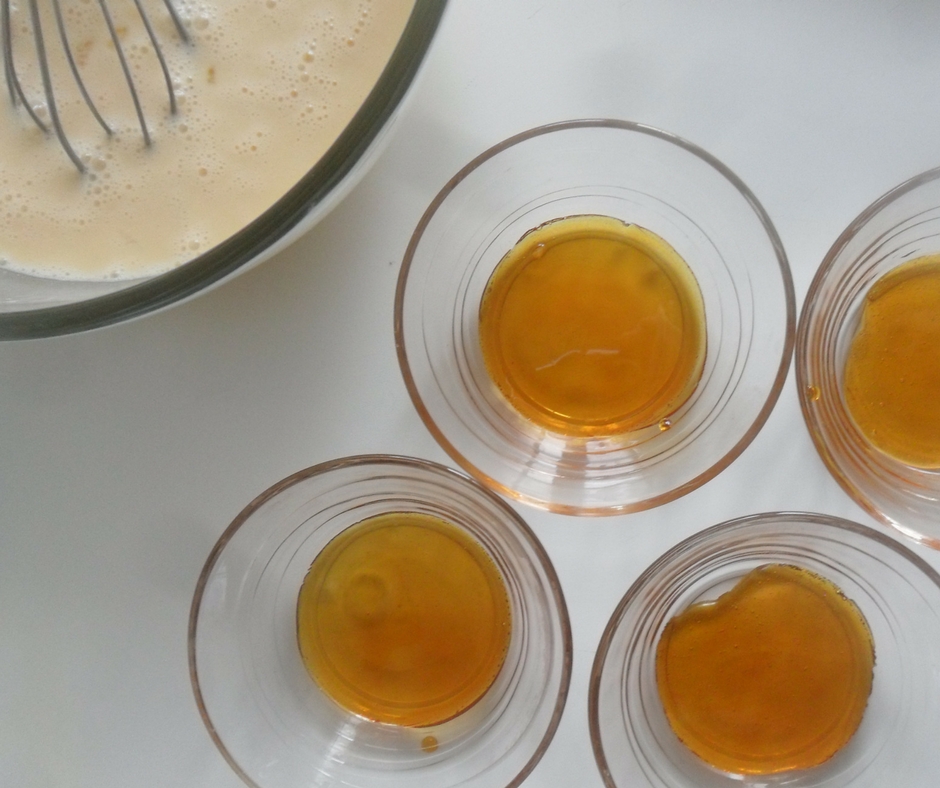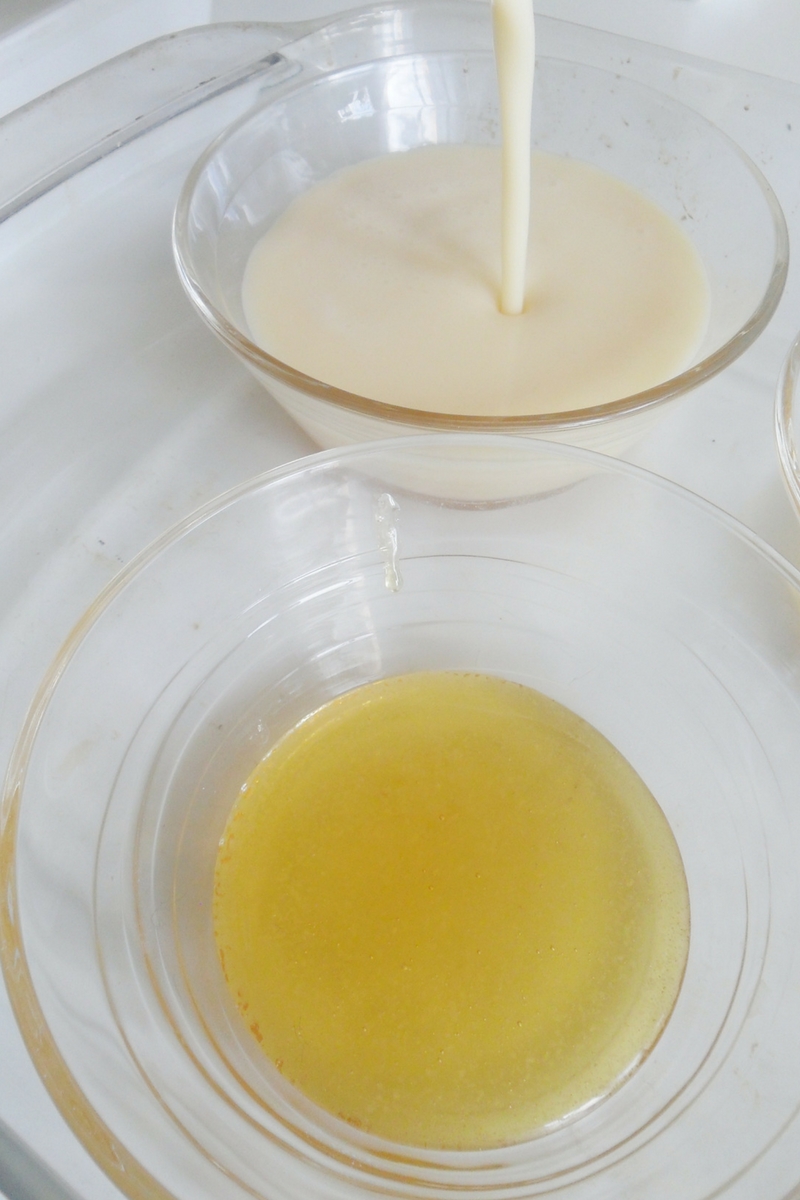 You can easily increase or decrease the ingredients amounts to fit your needs. If you doubled or tripled the recipe and then have leftovers, don't worry, pour on the mix in a air-tight container and freeze. When ready to use, thaw, give a quick mix, prepare your molds with caramel and bake.
To bake these custards I used 6 ounces Glass Pyrex Bakeware. Another great way to bake these is with ramekins.

I like how these turned out with that beautiful golden caramel on top. If you want more deep caramel color and flavor, cook the caramel a little bit longer, keeping a close eye on it since it can be burnt when you blink.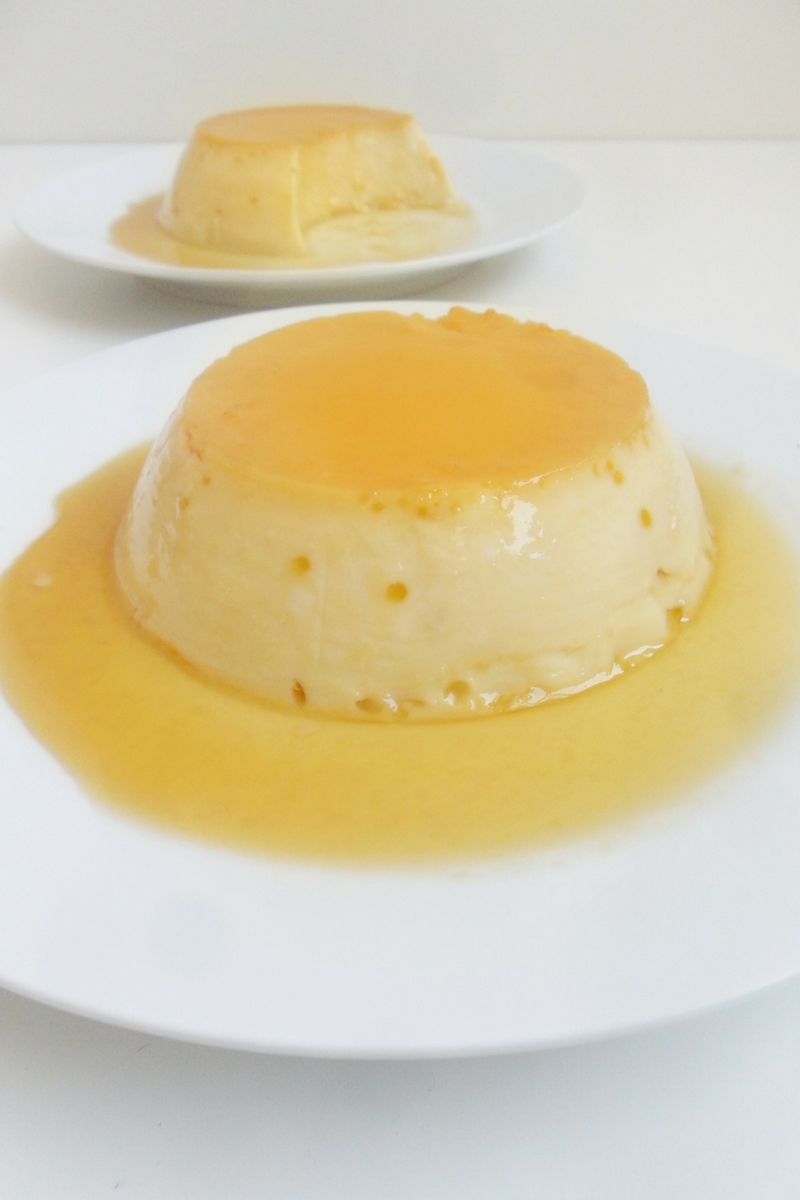 Remove the molds from the baking dish, cool to room temperature and store in the fridge for a few hours or overnight. If you are impatient, like me!, chill them in the freezer. Completely chilling these babies does make a difference in the texture of the final product (more creaminess, anyone?!)
Dairy-Free Crème Caramel

Notes
- If you are in a rush, cool to room temperature and pop in the freezer for at 30 minutes. If doing this, set a timer so you don't forget these babies in the freezer or they will be frozen and not good to eat AT ALL!
- To make refined-sugar free, substitute the amount of sugar in the custard with maple syrup. And, the amount sugar in the caramel with coconut sugar. You may need more or less sweetener depending how you like it.

Ingredients
For the caramel: 
100 gr Sugar 
30 gr water 
For the custard: 
600 gr Coconut milk
300 gr Eggs 
100 gr Sugar 
1/4 tsp salt 
Splash of vanilla 
Instructions
Preheat your oven to 160C (350F)
Combine water and sugar for the caramel over medium-high heat. Once the caramel reaches a deep amber color, take off the heat and coat the base of each mold with it. Place the molds on a baking dish and set aside to harden. 
Mix all of the custard ingredients in a bowl until well combined, pass through a sieve and equally divide the mixture into the molds.
Fill the baking dish with water until it reaches 2/3 the sides of the molds.
Cover the molds with aluminium foil or a silicon mat to maintain moisture
Bake for 45 minutes or until edges are firm but still jiggles a little in the center. 
Place the molds over the counter to cool down, remove the foil or silicon mat, and then place in the fridge for at least 2 hours (but preferably, overnight).
Enjoy!
What do you like to top your Crème Caramel with? Let us know in the comment section below and odn't forget to tag us #kasheribbean! We love to see your creations! Say hi on instagram and pinterest any time! And don't forget to check out our Passover page under the Holidays Section! There you can check out all Passover recipes from the blog!
Until next time!