Rice Pudding is one of those simple dishes you could eat over and over again. For breakfast, for dinner or for dessert, hot or cold, plain or dressed up, is one of a kind recipe. Easy to make and so versatile. Get ready to learn how you can make delicious Rice Pudding 3 ways: the traditional dairy version, the vegan coconut version and the coffee version {can be made dairy or vegan and is delicious!}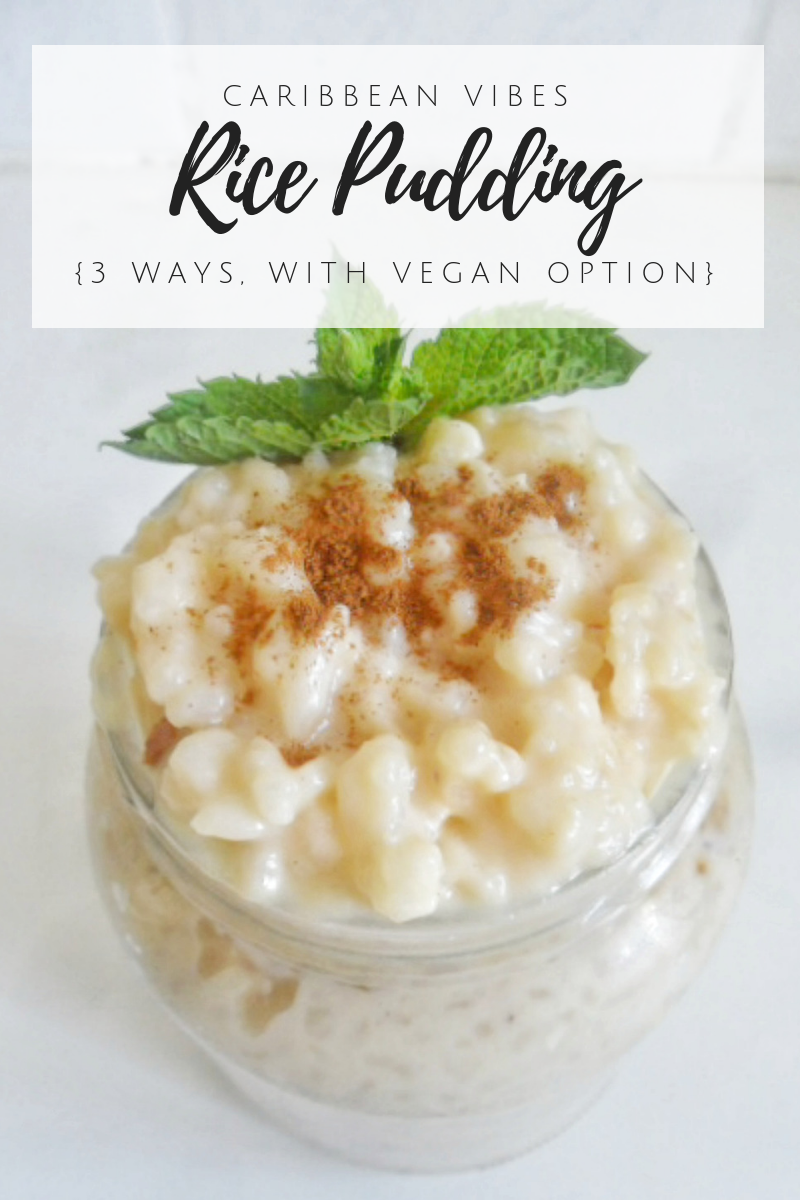 The Basics of Rice Pudding
Rice Pudding is one of the most basics and popular breakfasts, dinner and/or dessert served in Dominican Republic.
Is incredibly easy to make, and as you can see, super versatile. The most basic version need 5 ingredients: rice, milk, sugar, salt and lemon peel. For extra flavor some people also add cinnamon stick and sweet cloves, but let's keep it simple this time. You can later experiment adding more flavor.
When making Rice Pudding I personally prefer to start with my rice uncooked, but you can certainly use leftover white rice, that is not too salty or greasy, and still have a delicious rice pudding.
Are you looking for more recipes with rice? Check out our Dominican Style Spicy Sardines Rice & Beer and Almonds Risotto
The Traditional Version
In general terms, the traditional version of Rice Pudding is made with Milk. Whole milk is just fine for the recipe, but if you are looking for the best of the best, thick and super creamy Rice pudding, always use evaporated milk.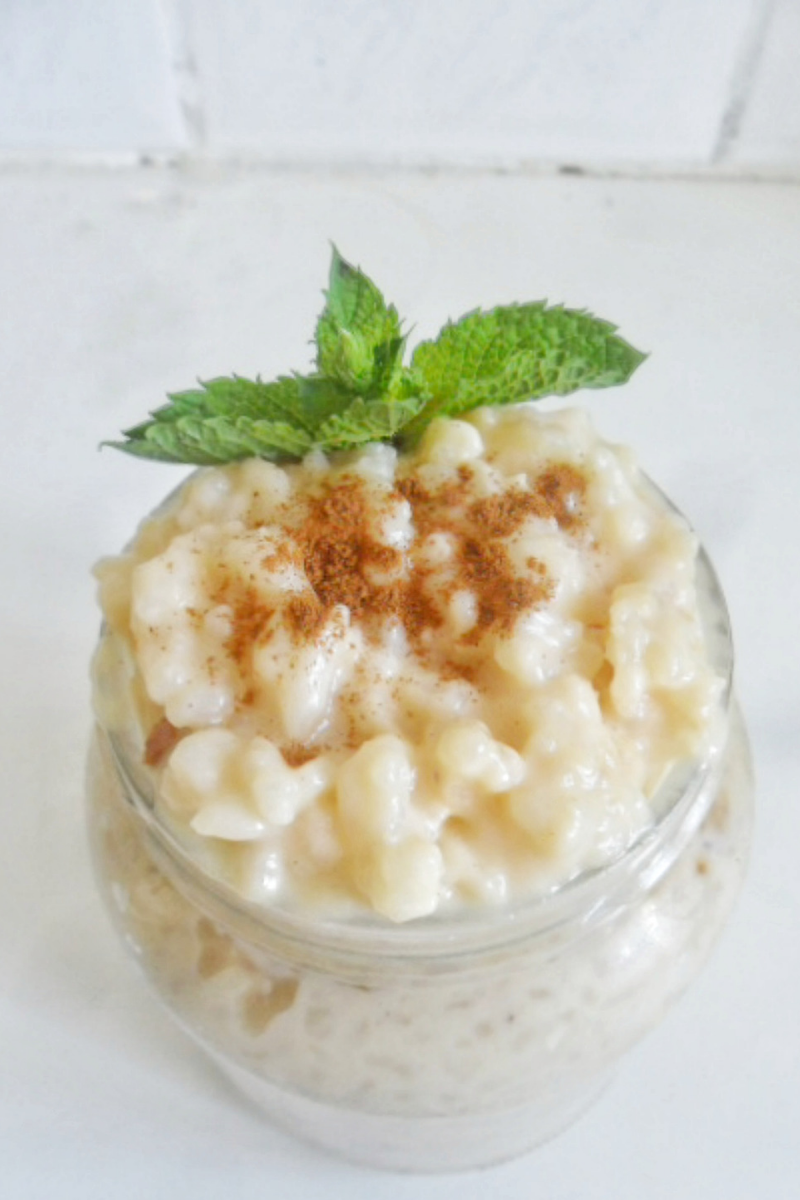 Nowadays you can easily find evaporated plant based milks; you can certainly use that if you avoid dairy products.
The Coconut Version
To make the coconut version you just need to use full fat coconut milk instead of whole or plant-based milk of choice.
What I like about the coconut version is that it has such a silky texture and is very light compared with the dairy version. It also has a very delicate aroma, and a pure white color at the end, which I love. It just looks heavenly.
Keep in mind that in all recipes on the blog that call for Coconut milk we use FULL FAT, simply because we want all that coconut milk goodness in our final product. Fat free or low fat coconut milk are usually full of flavorings, including sugar, and use gums to give a thick texture, but the flavor in general is always off. Avoid yourself the headache of ruining a delicious silky smooth rice pudding by buying the best full fat coconut milk you can find on the market, with not extras or nasty ingredients.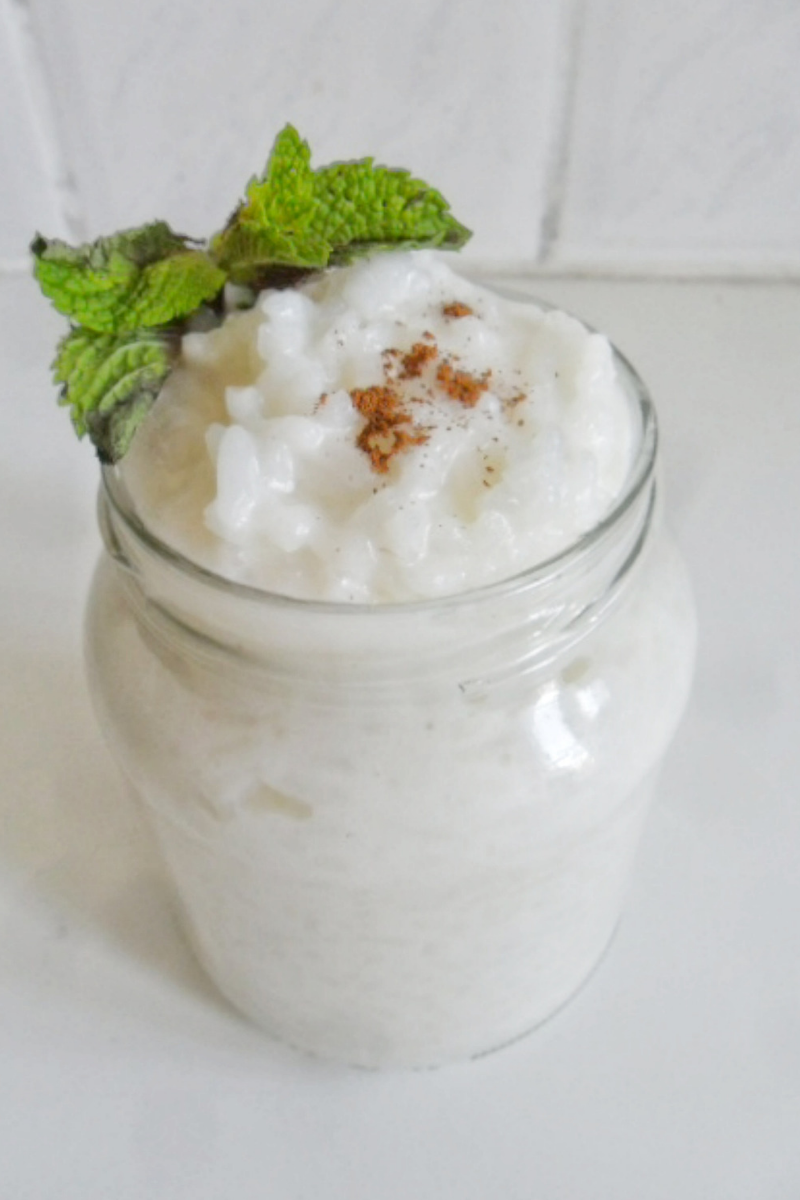 The Coffee Version
Almost a month ago I published a photo on instagram of my breakfast that day: a small glass container full of Coffee Rice Pudding.
The idea just came to me when I couldn't decide if I wanted a full delicious cup of coffee, or a bowl with freshly made thick and totally delicious rice pudding. Both fill up my stomach easily on their own, and because I couldn't have both (obvious reason: I am trying to lose my next 25 pounds) I ended up adding a bit of instant coffee to the rice pudding while it was still hot.
Taste wise, the result was a-ma-zing! and to my surprise, that "out-of-the-blue-picture" quickly had over a hundred likes, so is a fact; instagram is full of #coffeelovers.  😛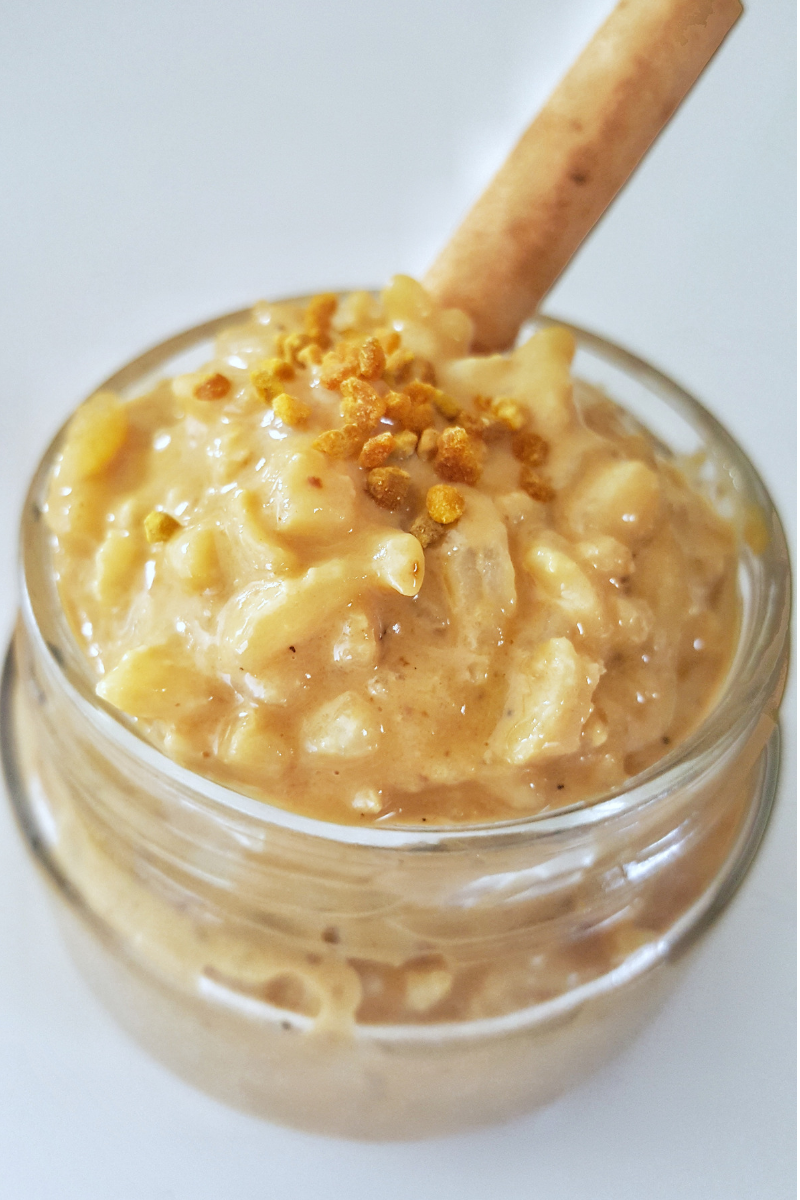 How to Make Rice Pudding
Have you make this recipe or any other from the blog? Use the tag #kasheribbean to share on social media and, don't forget to follow on instagram and pinterest to keep up with our easy recipes from us and the blogosphere!

Ingredients
350gr raw, medium grain rice*
Water to cover the rice.
800ml milk
100gr sugar
5gr salt
Lemon peel of 1 lemon
Vanilla extract
Instructions
In a heavy saucepan, add rice, water to cover and a pinch of salt.
Bring to a boil over medium high heat, stirring occasionally, until the rice is al-dente and the water is absorbed almost in its entirely.
Reduce the heat to low, add the milk and lemon peel. Cover with a lid and simmer gently for 15 minutes; stirring occasionally to avoid the mixture stick to the bottom.
Uncover and continue cooking on low until the rice pudding has thicken a little bit (it will thiken even more when at room temperature.
You can serve this dish warm, at room temperature or chilled.
Notes
- For Coconut Rice Pudding use coconut milk.
- For Coffee Rice Pudding, omit the lemon peel and dissolve 2 tsp. of instant coffee in a few tablespoons of the hot rice pudding, then mix in with the rest. Alternatively, you can add 750ml milk of choice and once the rice is cooked, add the rest 50ml liquid in form of brewed Espresso, and mix well.
- If using leftover rice, omit the water and salt if the rice was previously salted.
https://kasheribbean.com/rice-pudding-three-ways/
So, now there is a gazillion possibilities on how you can take your traditional rice pudding to the next level. What special ingredient will you add to your very own version?
Until next time! 😉