Jump to recipe
January 1st. was my 30th birthday! Yay!…And what a way to celebrate such a milestone than to watch movies all day and eating lazy-style healthy food?. LOL. For the special occasion I did nothing "special" except I prepared one of my favorite salads, Roasted Beets salad. Extremely easy, delicious and nutritious.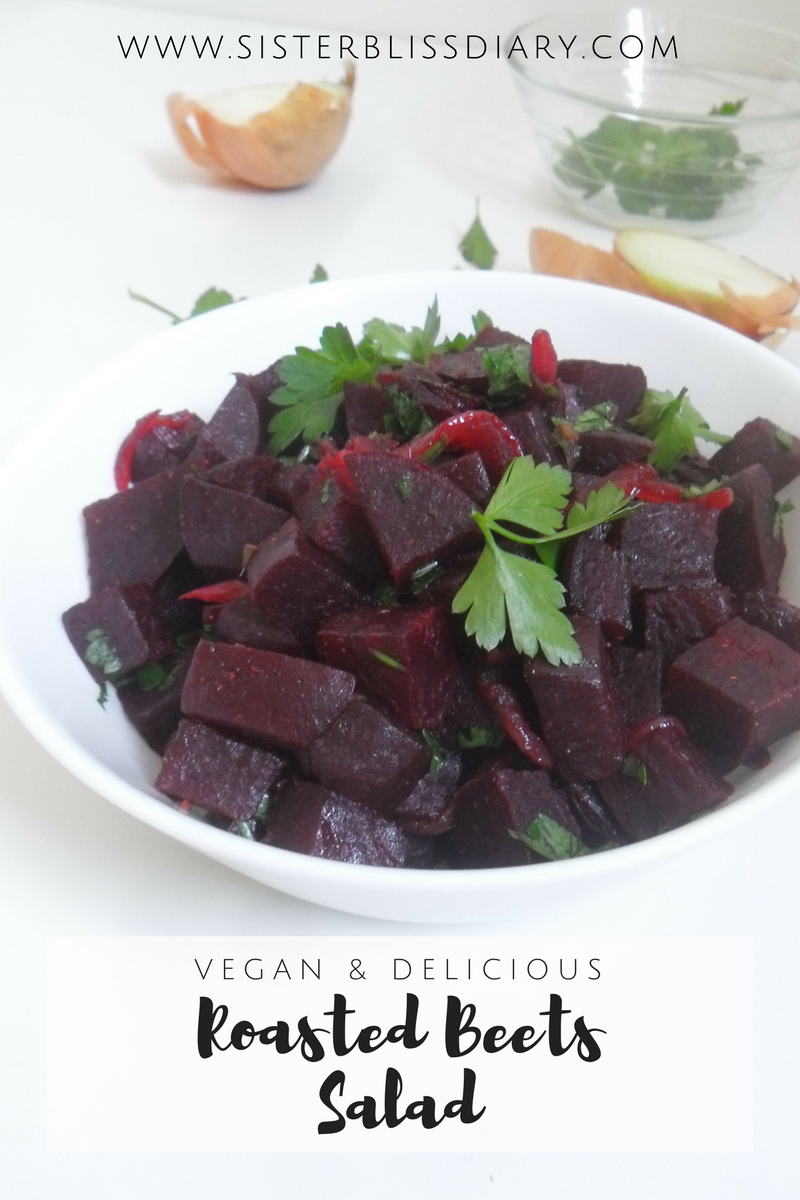 Roasted beets: Full of flavor
Not sure if you know, beets and cumin go extremely well together and that is why this humble salad is made with fragrant cumin-parsley combo. The combo is the bomb. Don't let the humble ingredients fool you and try it for yourself.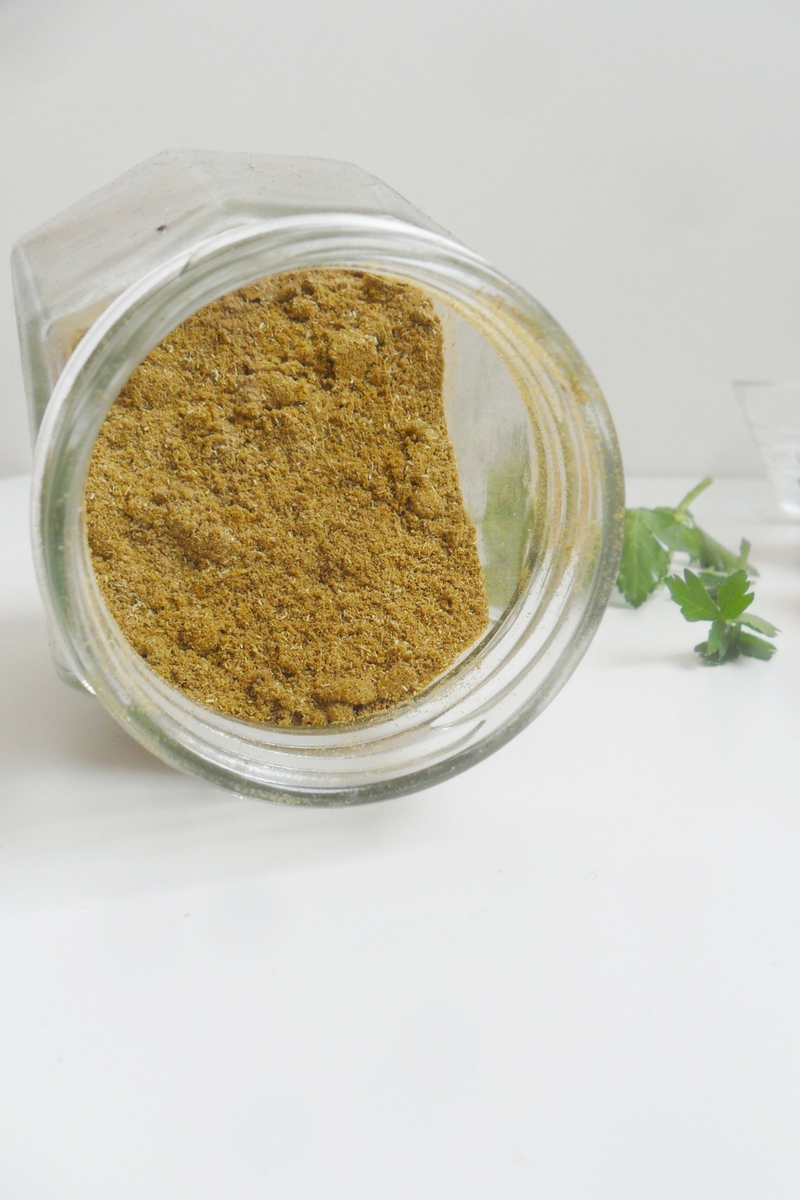 Ingredients
400 grs Beets, roasted.
100 grs white onions, julienne
50 grs fresh parsley, chopped
1 Tbsp extra virgin Olive Oil
1-1/2 tsp Cumin powder
Salt & Pepper to taste
Chopped Parsley, for garnish
Instructions
To roast your beets, wrap each one in aluminium foil (cut them in half if they are too big) and roast for about an hour at 200°C (about 400°F) or until they are cooked through. Let cool down in the oven a bit, peel and dice.
Sautee onions in a frying pan with the olive oil until they are translucent, add the beets and cumin and cook for 3 minutes, until the cumin is fragrant.
Add chopped fresh parsley and season with salt and pepper to taste (I usually add just a pinch since the beets are already very flavorful). Mix everything thoroughly.
Turn off the heat and garnish with some more chopped parsley.
You can eat the salad warm or cold.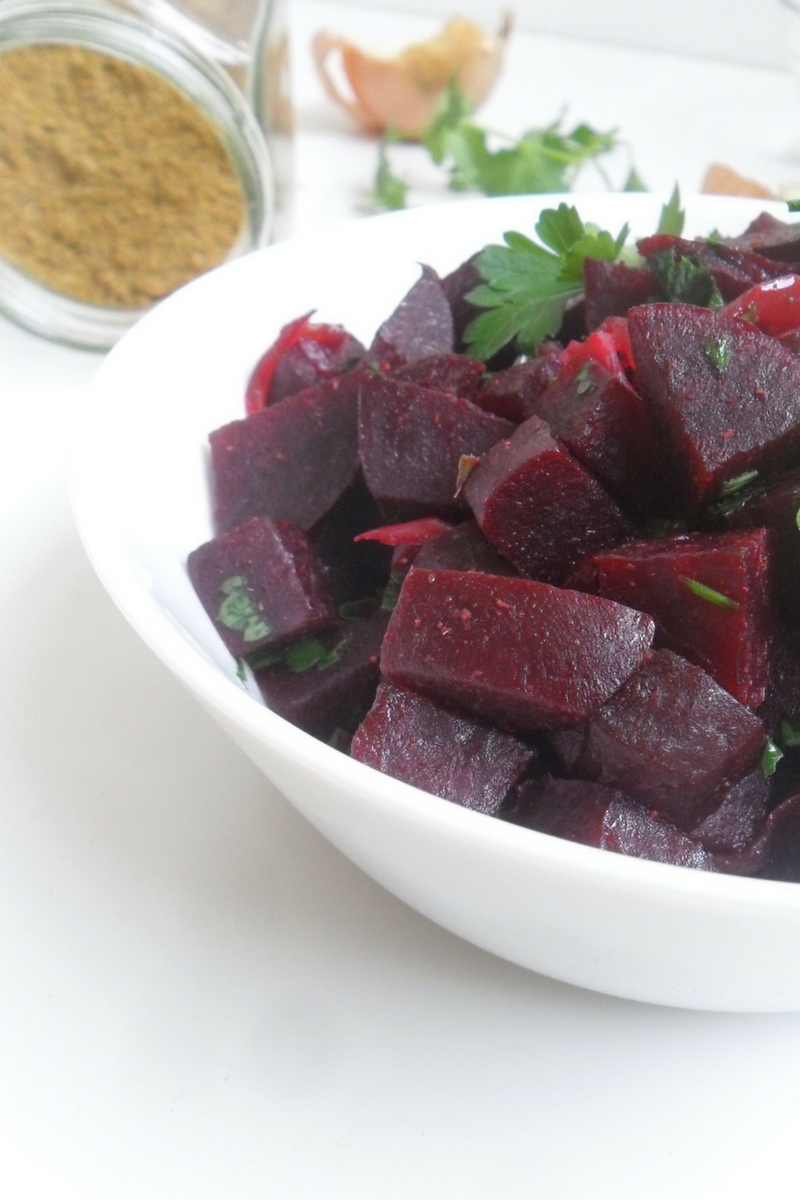 Easy, Right?
If you ever want this even easier get your hand on some store-bought boiled beets (not the canned ones, yuck). They will be delicious either way!
Don't forget to follow on instagram to keep track of other easy recipes we share only on instagram! Also follow on Pinterest where we share our favorite recipes from the blogosphere!
Until next time!