Jump to recipe
Spinach-Basil & Walnut Pesto: an excellent source of nutrition and a very forgiving and flavorful recipe; made in no time.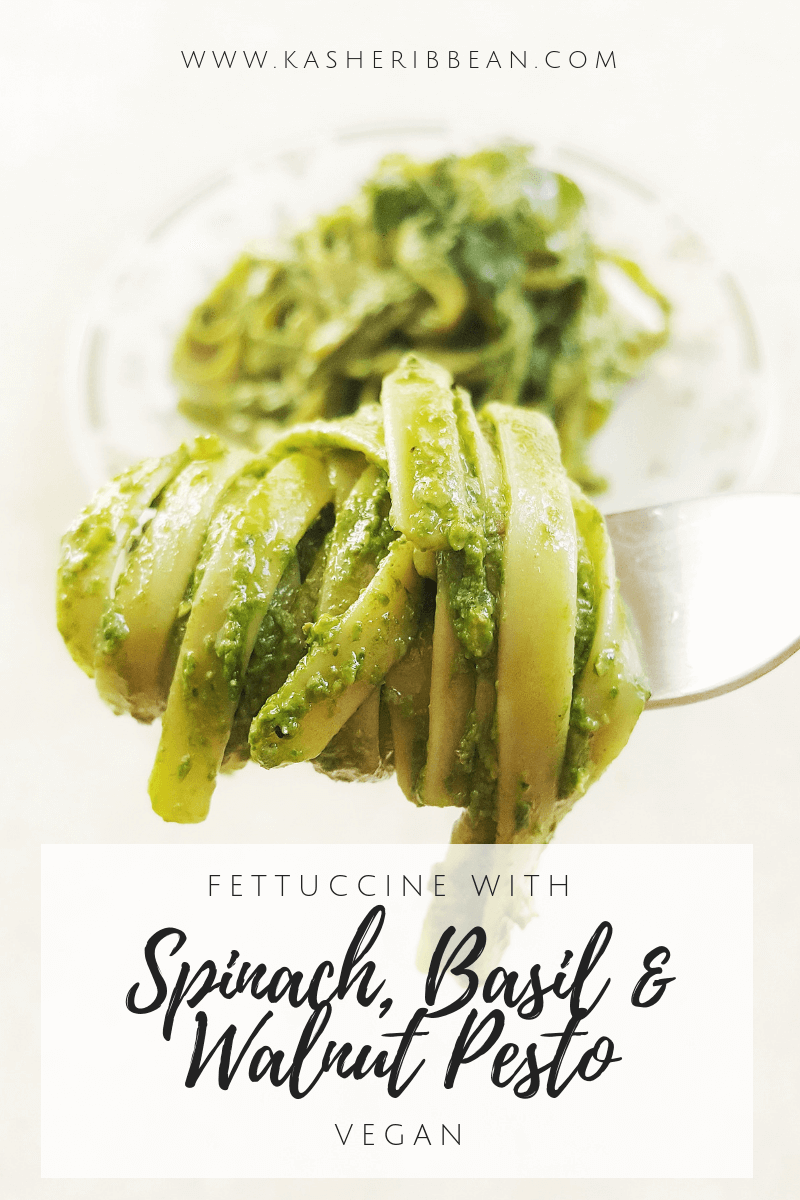 If you have been following the blog for a while (I mean, the whole lot!) you have probably noticed that I have already 3 pesto recipes on the blog. Ops! I mean, is no secret that Pesto is probably the easiest pasta sauce ever created, and for this, it has a special place in my kitchen.
Even though every pesto is essentially the same (Herbs + Garlic + Nuts + EVOO), it is also very forgiving, and by just changing or mixing herbs and nuts or seeds, the spectrum of flavors is humongous, so today I share with you my recipe for a delicious and nutritious Spinach-Basil & Walnut Pesto!
You may also like Pasta Fix: 5 Favorite Add-Ons for your Pasta Dishes (Hint: They are all vegan!) & Sweet Potato & Tomato Pasta Sauce
The basics: Spinach, Basil & Walnuts
I love using Spinach in my pesto because spinach is readily available in a lot of places + is relatively cheap. But, you can't ignore the distinctive flavor of fresh basil and that is why is so important in this recipe. Sometimes it can be hard to find, and in certain places can be "expensive", but if you can find it don't skip it!
Now, the walnuts are another essential part of this Spinach-Basil & Walnut Pesto. I like to lightly roast the nuts on a pan (no oil or water, just the nuts on very low heat until lightly toasted) and then add it together to the other ingredients on the blender.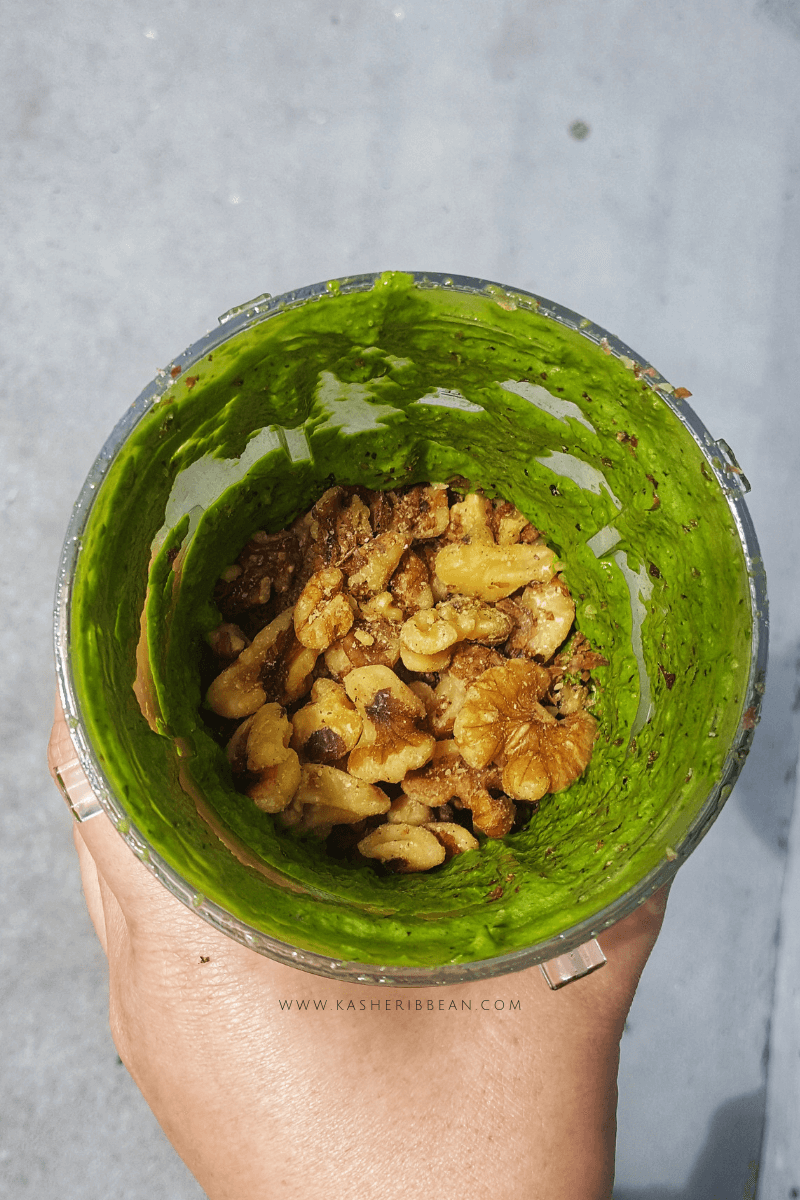 Of course, if you are making Spinach-Basil & Walnut Pesto, you want to use a great extra virgin olive oil. I personally like to use Badia Extra Virgin Olive Oil because is cold pressed and doesn't break the bank. Finally, I add a garlic clove and pulse on the blender to get a "sauce" with chunky consistency.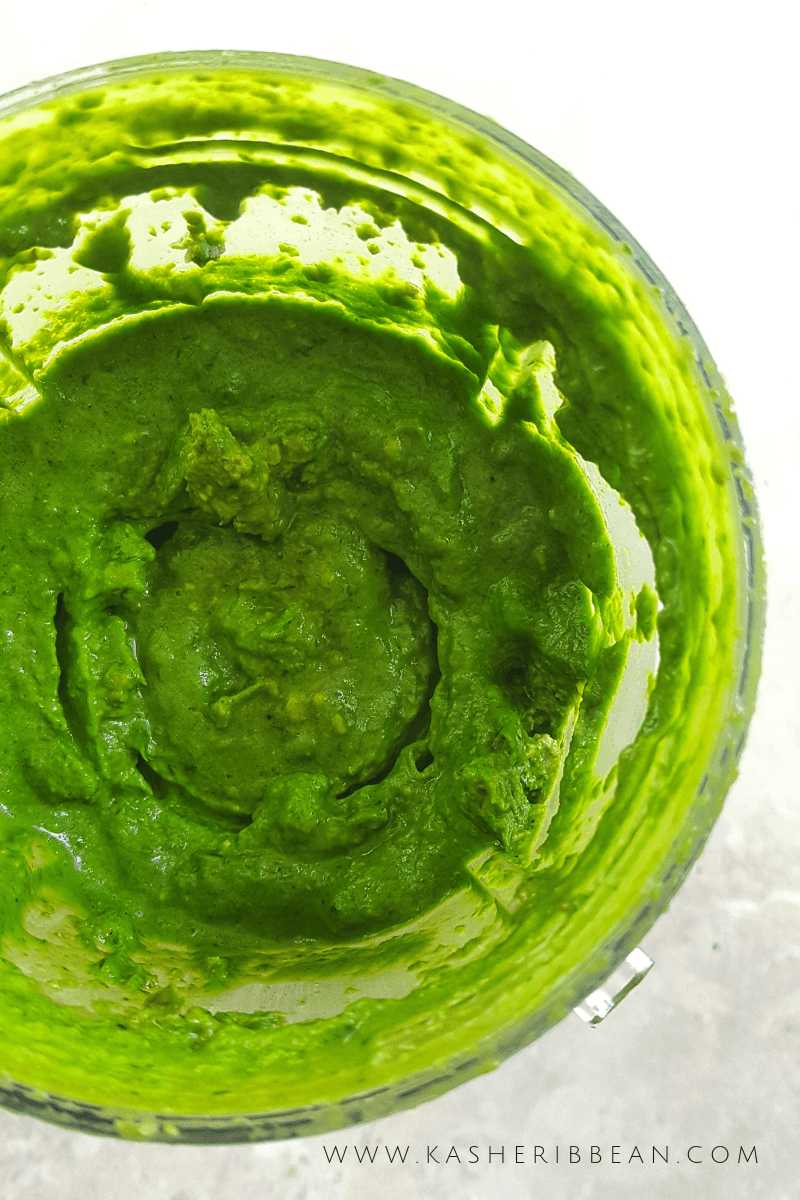 Ready to eat in a blink
Pesto is ready in no time, so is a good idea to have your pasta cooked while you gather the ingredients for this yummy and easy Spinach-Basil & Walnut Pesto.
I like to serve my fettuccine with Spinach-Basil & Walnut Pesto with some grated parmesan cheese (if not vegan), but I have also used as substitutes some almond flour or grated macadamia nuts! (grated macadamia nuts look like parmesan cheese!)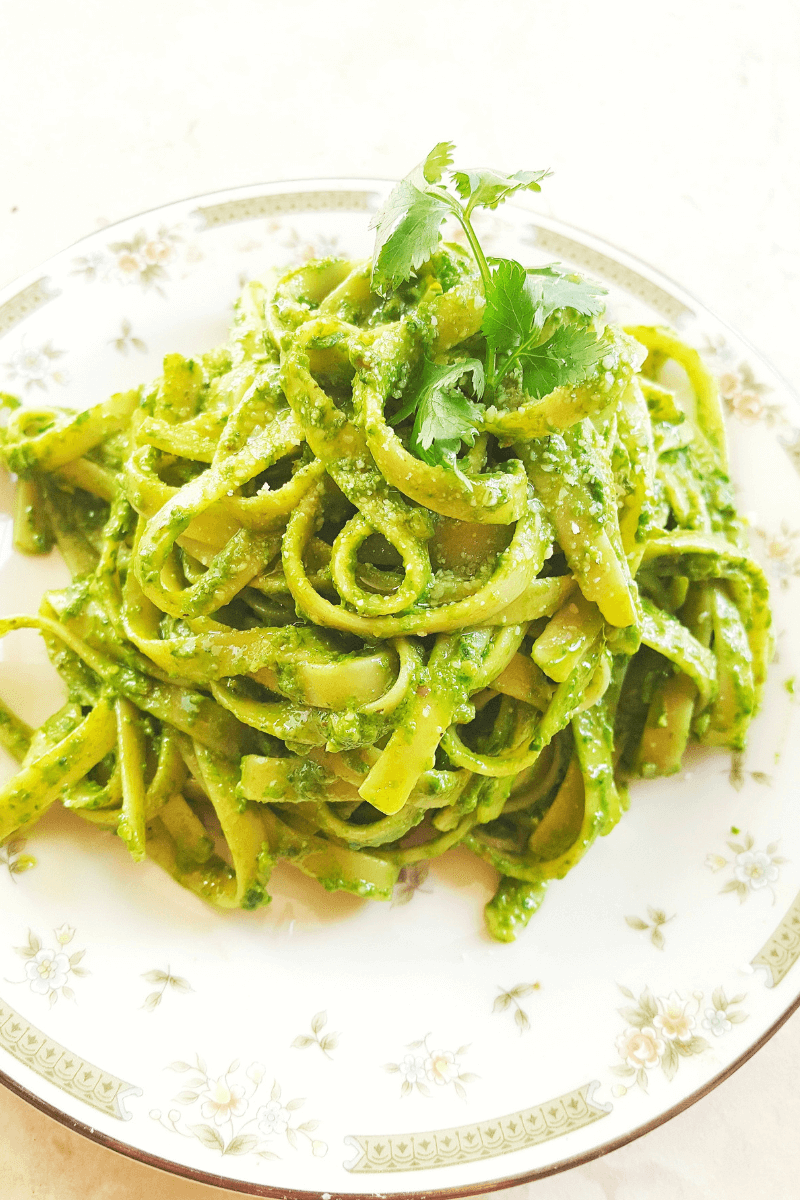 Have you make this Spinach-Basil & Walnut Pesto, or any other from the blog? Use the tag #kasheribbean to share on social media and, don't forget to follow on instagram and pinterest to keep up with our easy recipes from us and the blogosphere!

Ingredients
300 gr Fresh Baby Spinach
100 gr Fresh Basil
150 gr Dry Roasted Walnuts
75 ml Extra Virgin Olive Oil
1 Garlic Clove
Salt & Pepper to taste
400 gr Pasta, cooked
Instructions
Add all ingredients, except for the nuts, to a high speed blender or food processor (Make in batches if you have a small blender).
Pulse a few times to achieve a chunky consistency.
Season with salt and pepper to taste.
Mix in with pasta of preference.
Enjoy!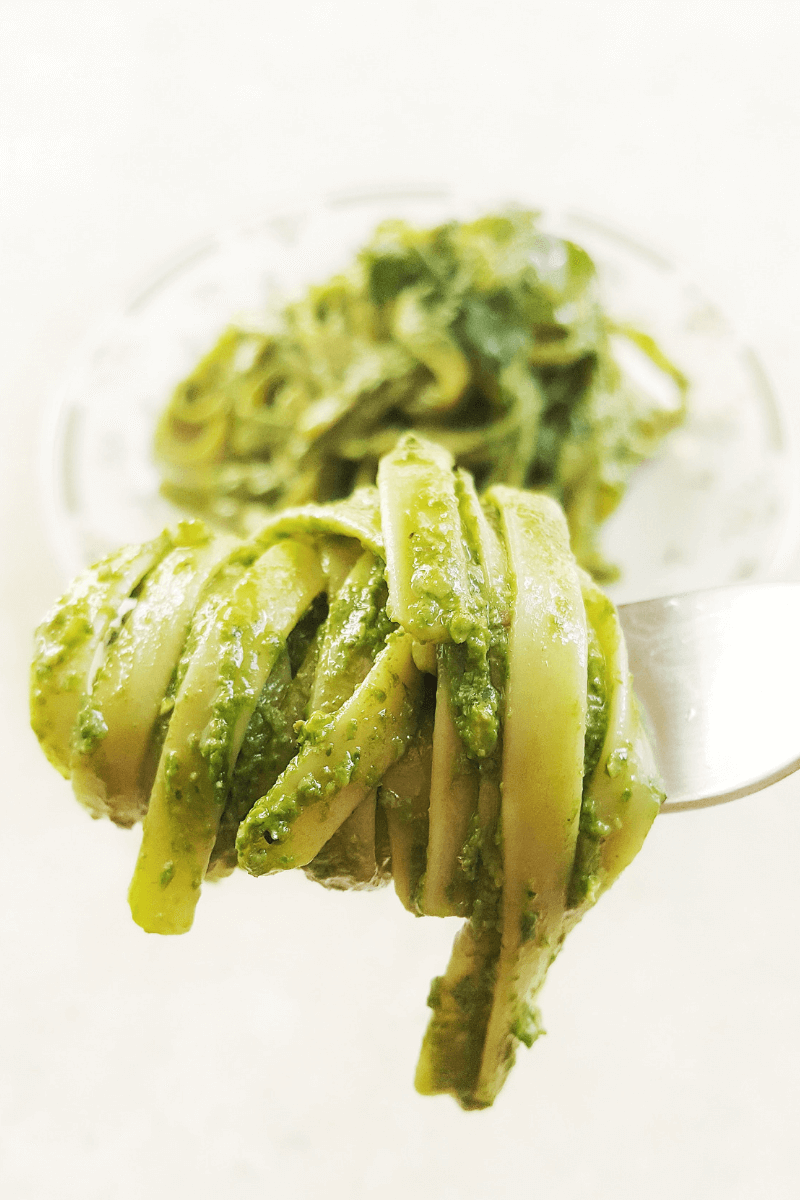 Of all the pestos I've made this has been one of the best. Which other combos of herbs + nuts do you like to make pesto with? Let me know in the comments section below so I can try it! 😉
Until next time!