Jump to recipe
For me is difficult to pick a favorite Dominican recipe (I have many!), but if I have to choose, I will go with Dominican style Stewed Kidney Beans, because they are the perfect rice companion, full of nutrients, easily available and so versatile; and today is the perfect day to make them!
Stewed Beans is a staple dish in the Dominican Republic, and is typically serve in the emblematic national dish (even though, there is not a consensus) so called "La Bandera" (literally "the flag"). La Bandera is all about rice, beans, some meat or chicken (usually stewed) and a simple salad of cabbage and heirloom tomatoes.
Know your beans…
To have the perfect stewed beans you need the perfect beans, and this is why I recommend to using kidney beans.
The reason is fairly simple, even though you can use interchangeably kidney and pinto beans; generally I find that kidney beans hold their shape much better that regular red beans or pinto beans. So, that would be more like a aesthetic virtue, and if you don't find kidney beans easily, you can go ahead and use pinto beans.
The basics of good stewed beans
Are you looking for more dominican recipes? Check out our Dominican Style Spicy Sardines Rice
Dominican Style Stewed Kidney Beans is a very simple recipe, but still there are a few tricks that will take this dish to the next level.
For best results, use kidney beans: They hold their shape much better than regular red beans or pinto beans
Use fresh garlic: There is something about fresh ingredients that you cannot beat, even bit the best brands of powdered spices and herbs. They always have the best flavor, and if you are concerned about price, they are always cheaper than those million years old little bottles.
Use fresh cilantro: I know from experience cilantro or culantro can be very difficult to find in some paces, so if you can't find it, use flat-leaves parsley, also called italian parsley. Again, Fresh! 🙂
How to make Dominican Style Stewed Kidney Beans
In order to make stewed beans, you'll need to soak the beans overnight. You can also soak them for about 2 hours and then cook in the pressure cooker, but I will only do that if I am in an "emergency cooking situation", because for me "time" is another important ingredient.
Once the beans are all hydrated (they will double in size), discard the water, add the beans to a pot, cover with new water and boil the beans on medium low heat until they are fork tender. This could take somewhat between 1 hour to 2 hours.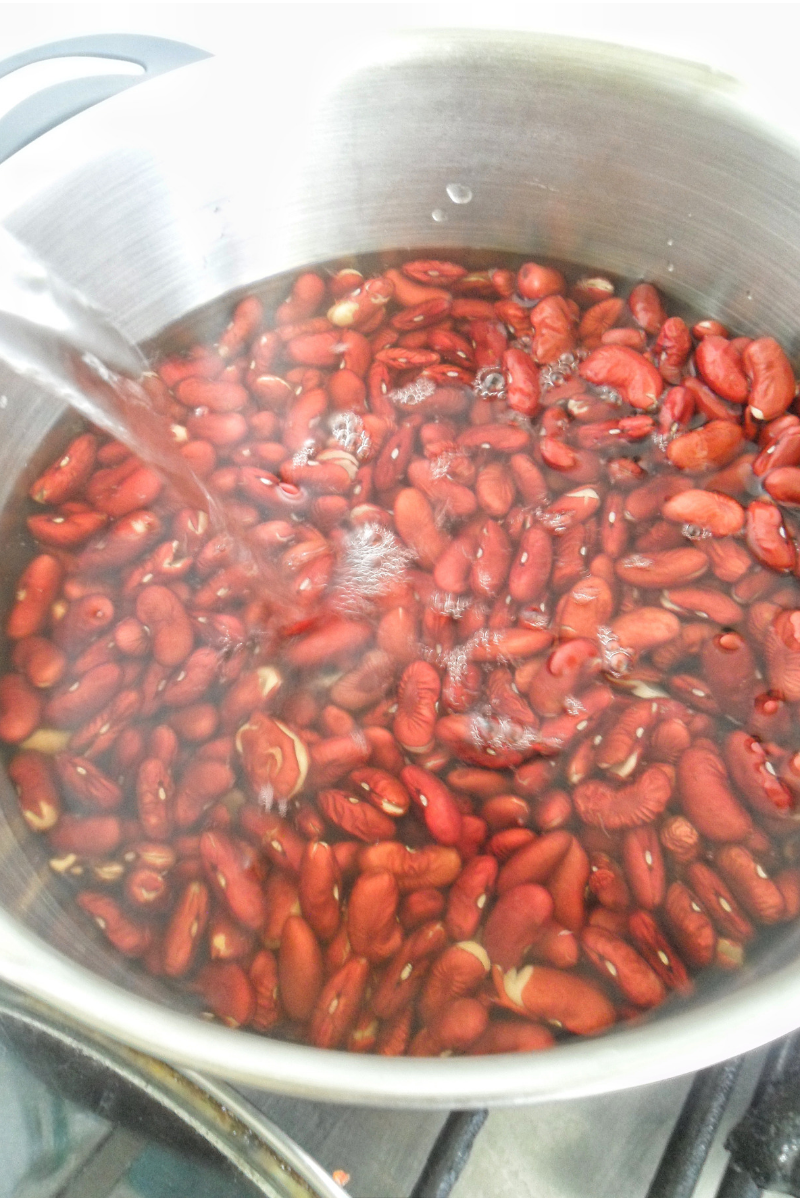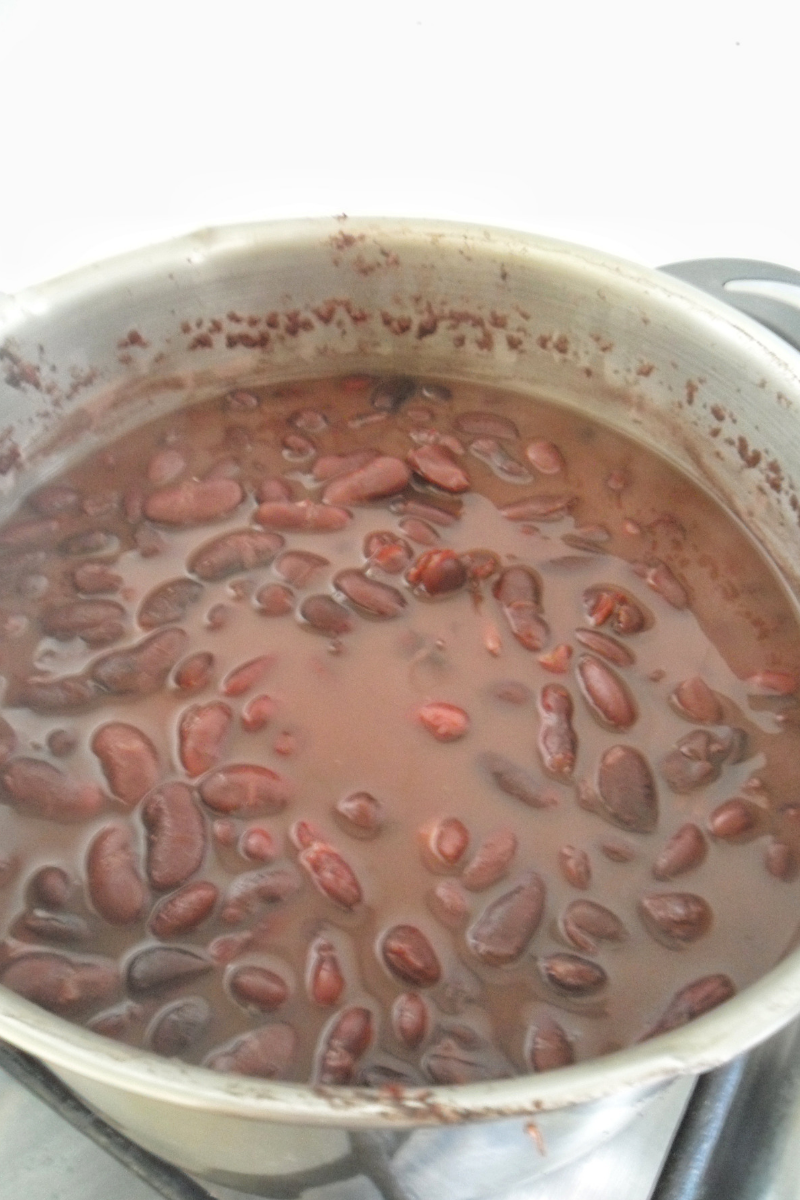 Now, once you beans are tender, is time to make the base of your stew with just 3 simple ingredients (you will prepare this in the same pot where your beans will finish cooking): You need to cook garlic and dried oregano in olive oil on low heat until the mixture fragrant and the garlic starts turning light golden. This is seriously the base of any delicious stewed beans, so don't skip this important step!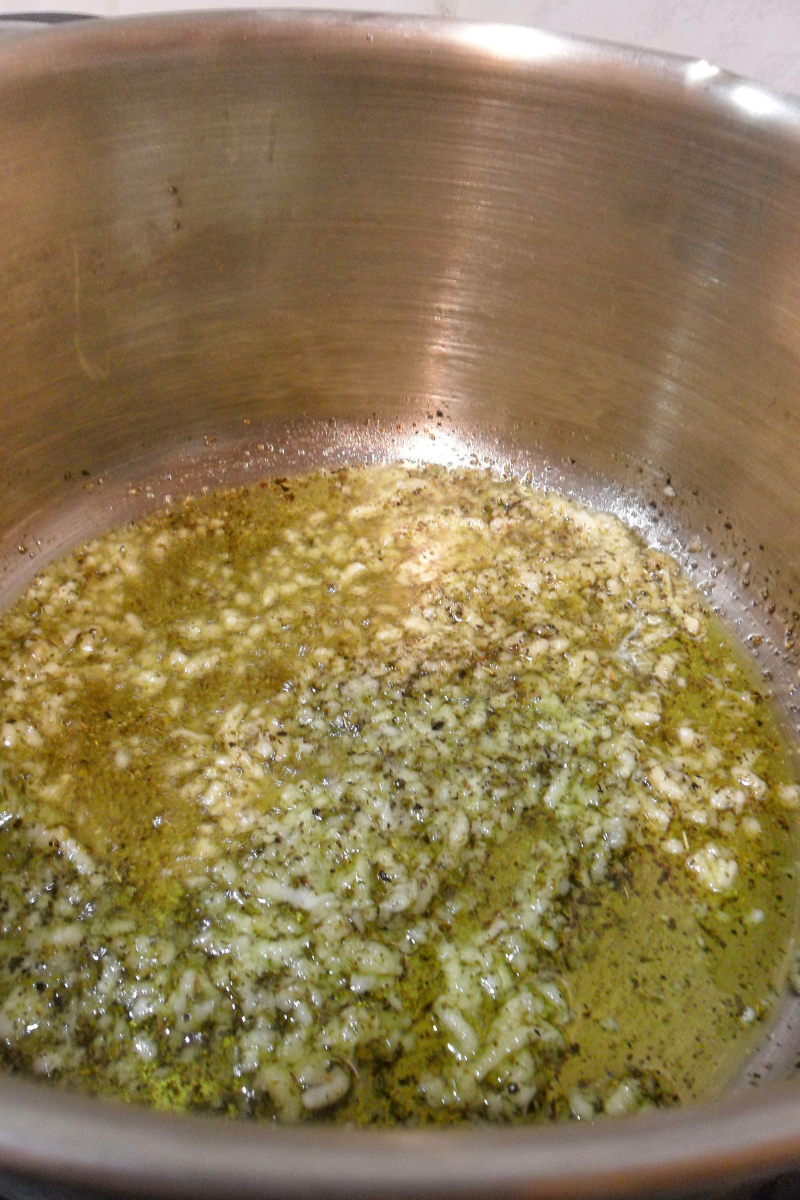 Once the garlic – oregano mixture is ready, add your boiled kidney beans and add 3 or 4 peppers cores without the seeds (the ones you removed to make our easy and vegan Classic Stuffed Peppers with Spinach & Dill), fresh cilantro or flat leaf parsley, a bit of onion, paprika and a tiny bit of olive oil. Don't add the salt at this point! Do it when the Stewed Beans are almost ready.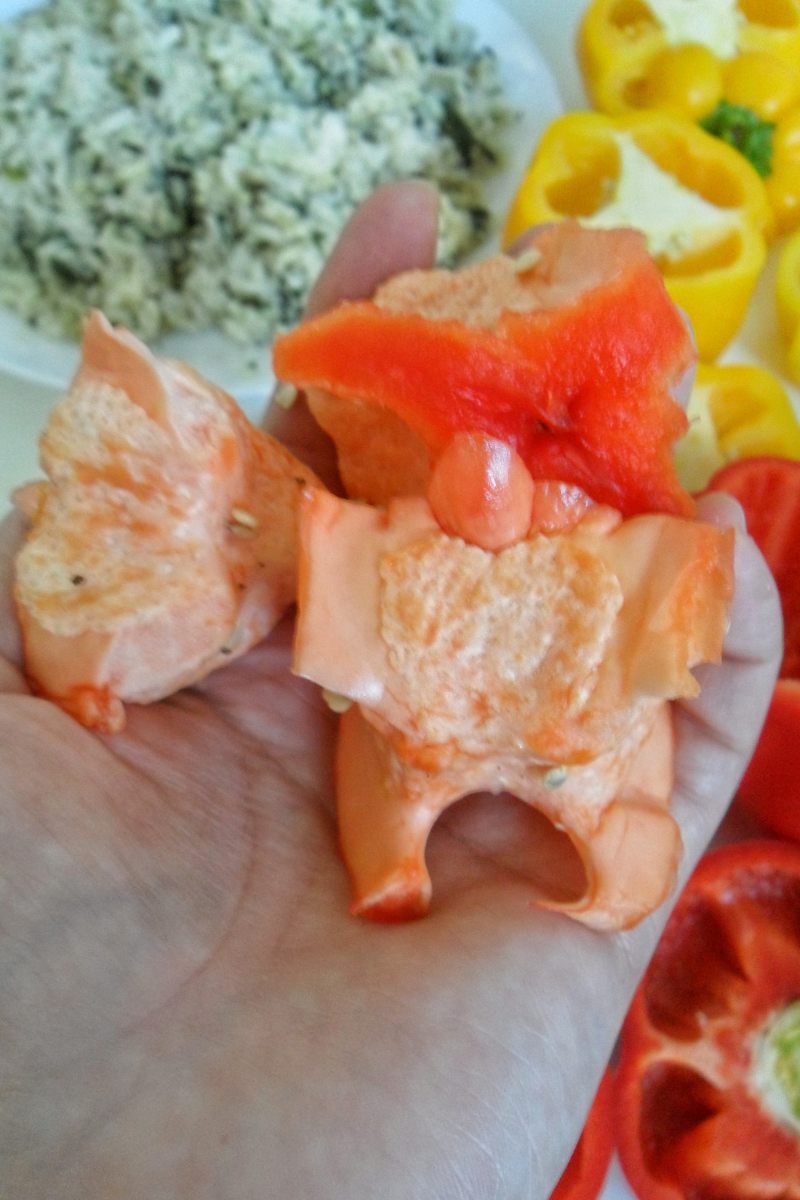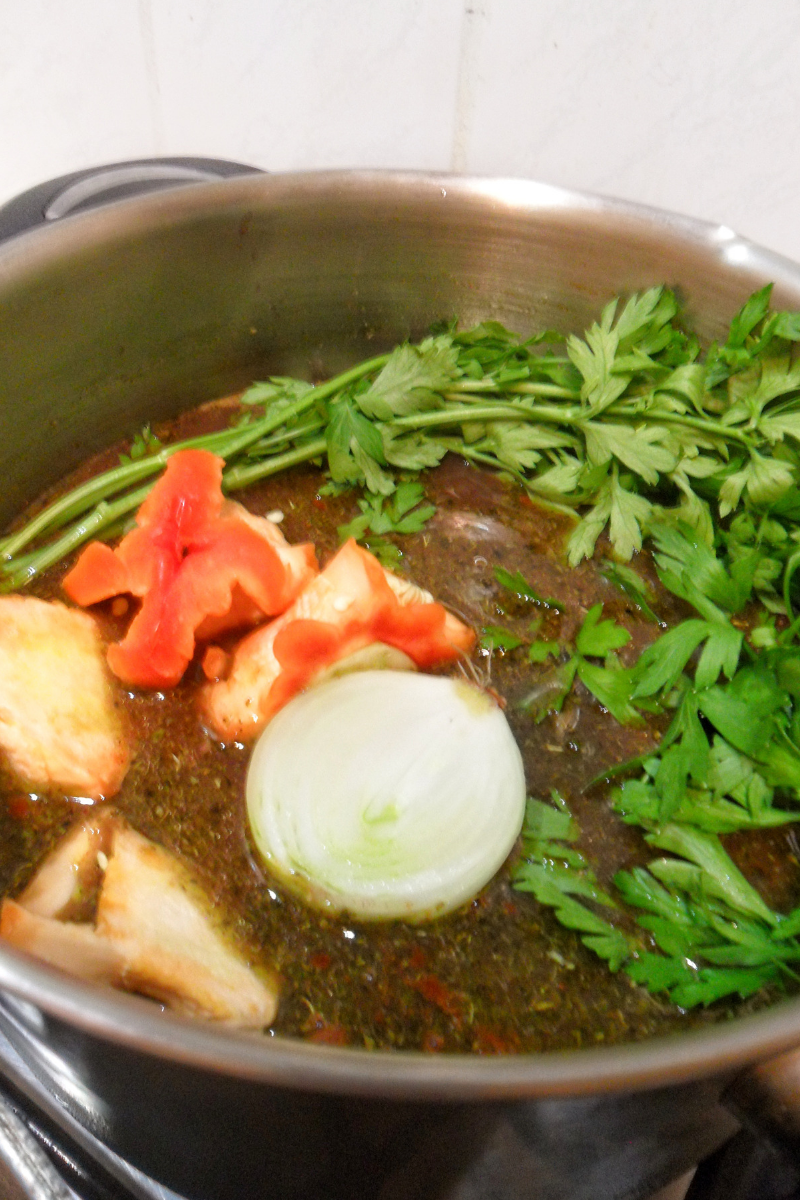 Final touches
Now that you have done all of the steps to make the best stewed beans of your life, you just need to wait for a little bit so that the low heat make its magic to blend all these beautiful ingredients. Your tummy and your family will thank you 🙂
Bonus Tip! If you want to make your beans a little bit creamier, take a little bit of the beans and liquid and process in a blender
Have you make this recipe or any other from the blog? Use the tag #kasheribbean to share on social media and, don't forget to follow on instagram and pinterest to keep up with our easy recipes from us and the blogosphere!

Ingredients
1200gr cooked beans (transformed from 1000gr dried kidney beans)
30gr garlic cloves, minced
3gr dried oregano (1 Tbsp) (I used Badia dried leaves not powder)
2 Tbsp olive oil
30gr yellow onion
10gr Sweet Paprika
4 Bell peppers Cores (without the seeds)
Bunch of fresh Cilantro or Flat Leaf Parsley
Salt to taste
Instructions
Add Olive oil to a pot and cook minced garlic and oregano on low, until fragrant. This will take 2-3 minutes.
Add the cooked kidney beans, and the seasonings (except for the salt): onion (you can leave whole so that you can discard later, or just liquefy with a blender), paprika, bell peppers cores and parsley. Simmer on medium low for 30 min.
Finally, add the salt to taste (about 1/2 Tbsp for this amount of beans would be enough)
Enjoy!
So, now there are no secrets, also you can make the most delicious Dominican Style Stewed Kidney Beans. What will you eat your stewed beans with?
Until next time! ?