Jump to recipe
A humble Lemony Potato Salad get a punch of flavor from lemon juice, lemon zest and parsley. Keep reading to get the recipe.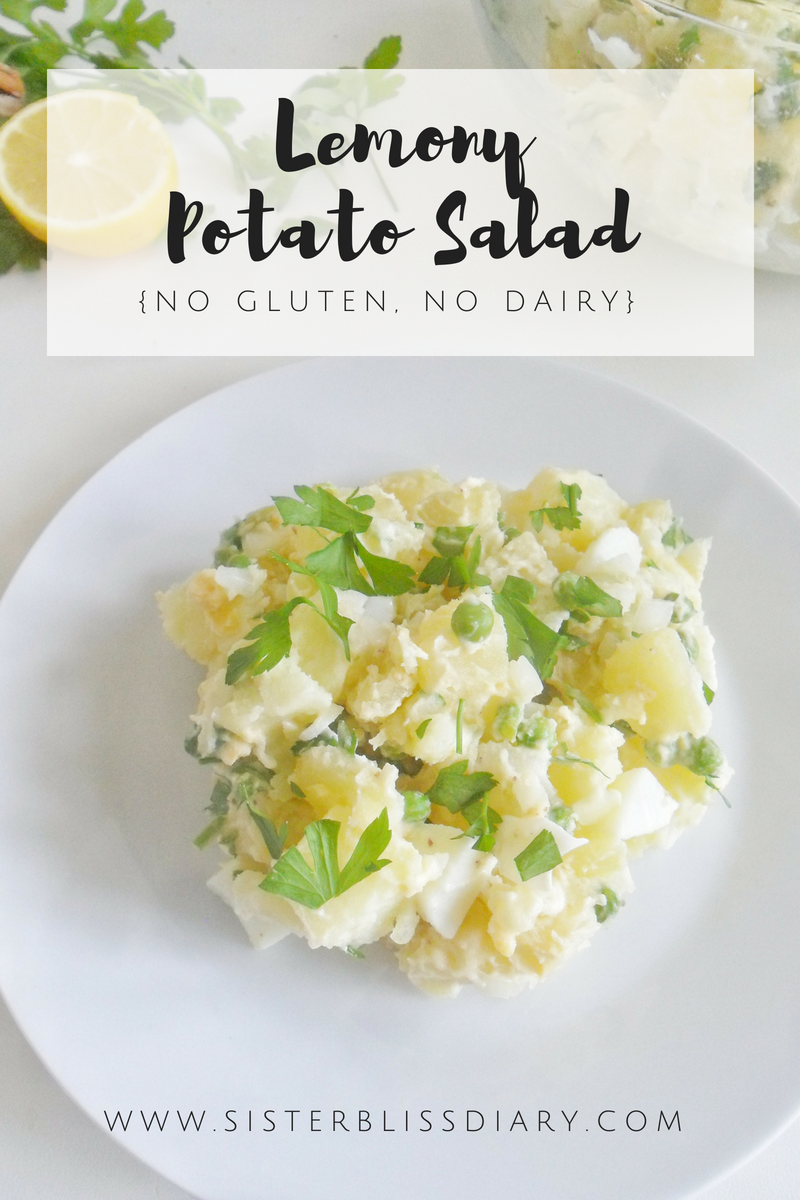 To be honest, this recipe has been sitting on my drafts for over a month now. I made it when the days where way too hot, so it was sitting there while I tried to bring other more "summer friendly" dishes to my table and the blog. 
At the end of the day I posted a very fresh Grilled Eggplant & Avocado Salad two weeks ago, and then decided to take a week off as I was setting up the website for the home-based cake business I just started. Yay!. That was a little bit stressful.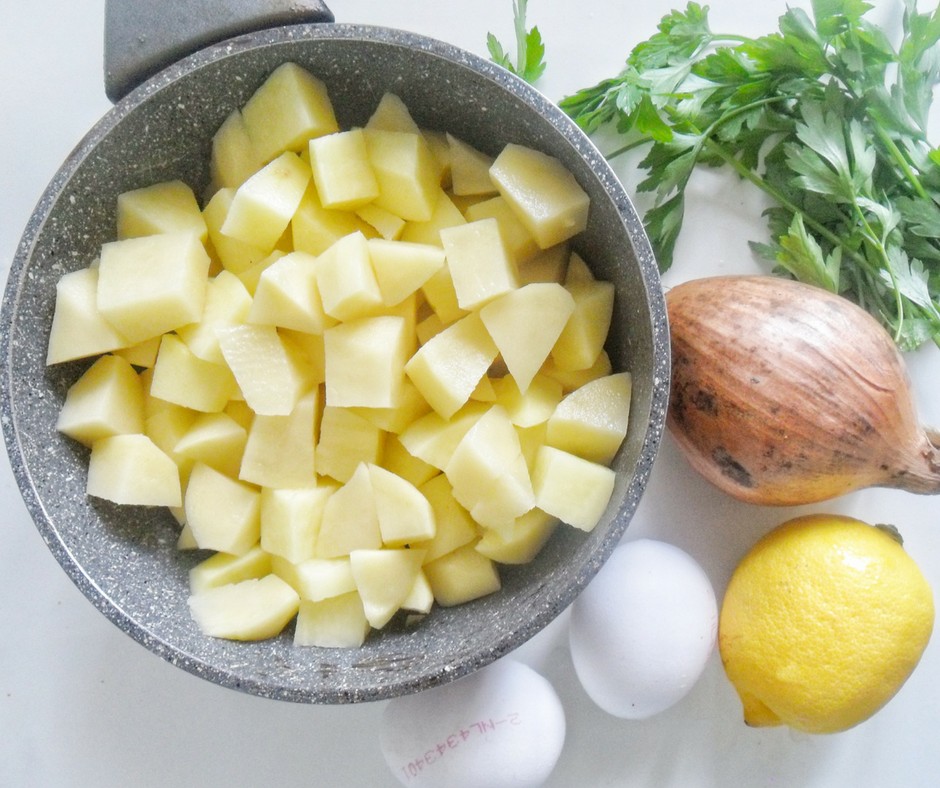 I think this came to be actually the perfect time to post this Lemony Potato Salad because this salad portraits the transition on the weather I am experiencing here right now. It has the bright lemony flavor characteristic of sunny days, but it is also satisfying and filling, sort of a comfort food you'll want to eat on a much cooler, rainy days. 
Let's talk about the ingredients…
Simple ingredients. Great results
For this Lemony Potato Salad I used the most humble ingredients you can think of, but they blend beautifully to give you the perfect, but not overpowering, tangy lemony flavor that goes very well with potatoes.  
To get the most amount of juice from the lemon don't forget to press a little bit against the kitchen counter.

For this particular salad I peeled the potatoes, and cook until they are fork tender. The reason why I peeled is because I want to mash a bit of the potatoes, and that little mash, when mixed with the egg yolks, mayo and mustard, will add to the creamy texture without adding too much mayonnaise.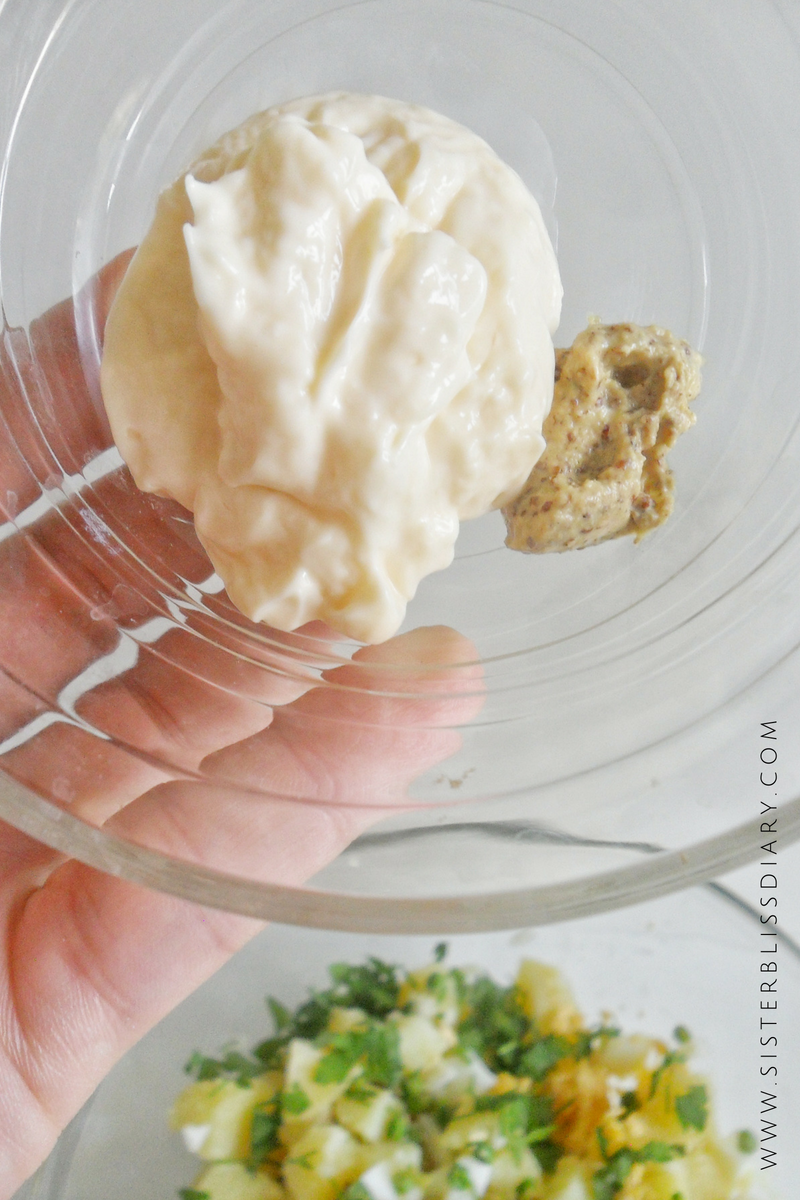 To get perfect hard boiled eggs for this, or any recipe, place the room temperature eggs on a pot filled with water (make sure the water covers the eggs) and put over medium high heat. Bring to a boil and then lower the heat, and let it cook for 6 minutes. Get off the heat and cool off the eggs with cold water. Peel off and they are ready to use. When you cut in half you should be able to see a beautiful, perfectly cooked, creamy and bright yellow yolk. 
Mayo, mustard, onion and lemon are the main seasoning for this salad. I love how these 4 ingredients marry together to compliment the creamy potatoes.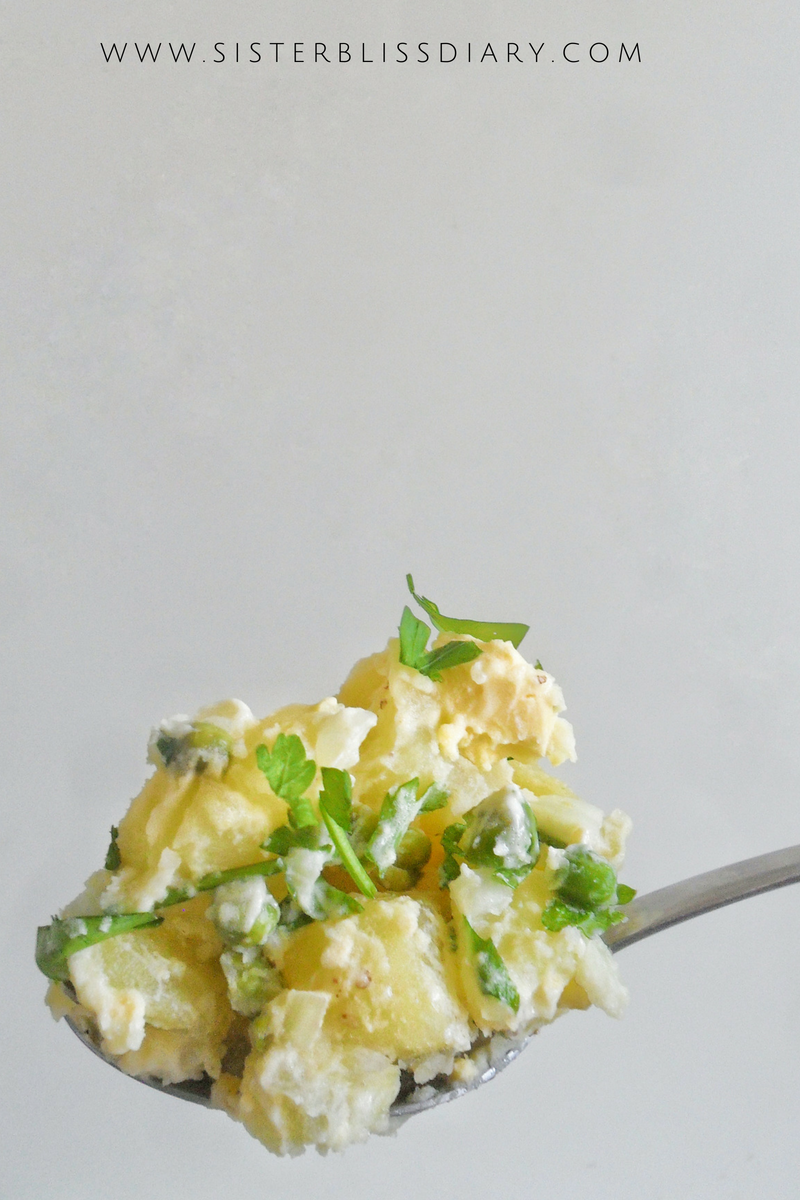 Finally, we have sweet peas and parsley. The fresh parsley has a peppery taste that goes really well with the lemon juice and zest. That combo is what gives you the bright flavor of this salad.

On the other hand, the sweet peas add a little bit of sweetness and a pop of color. I always put the frozen sweet peas to a strainer, and then add the hot potatoes on top. While the potatoes cool down, the sweet peas will defrost.   
Ingredients
600 gr potatoes, cubed
2 eggs
50 gr Green Peas, frozen (you can use fresh)
50 gr Mayonnaise
50 gr White Onion, finely chopped
1/4 tsp Dijon Mustard
1/4 tsp Sea Salt
Juice of 1 Lemon
Lemon zest of 1/2 lemon
1/4 cup Fresh Parsley, chopped.
Instructions
Wash, peel and boil the potatoes, completely covered with water, until they are fork tender.
Cover the eggs with cool water and bring to a boil. Once the water is boiling, reduce the heat and let cook for 6 minutes. Transfer the eggs to cold water. Peel and chop.
While the eggs are cooking, Mix onion and lemon juice and let sit for 5 minutes.
In a bowl, add the frozen peas and the cooked potatoes (still hot), and let the potatoes cool down a bit.
Add the rest of the ingredients (chopped eggs, mayo, mustard, salt, lemon zest and fresh parsley) and mix until well combined.
Enjoy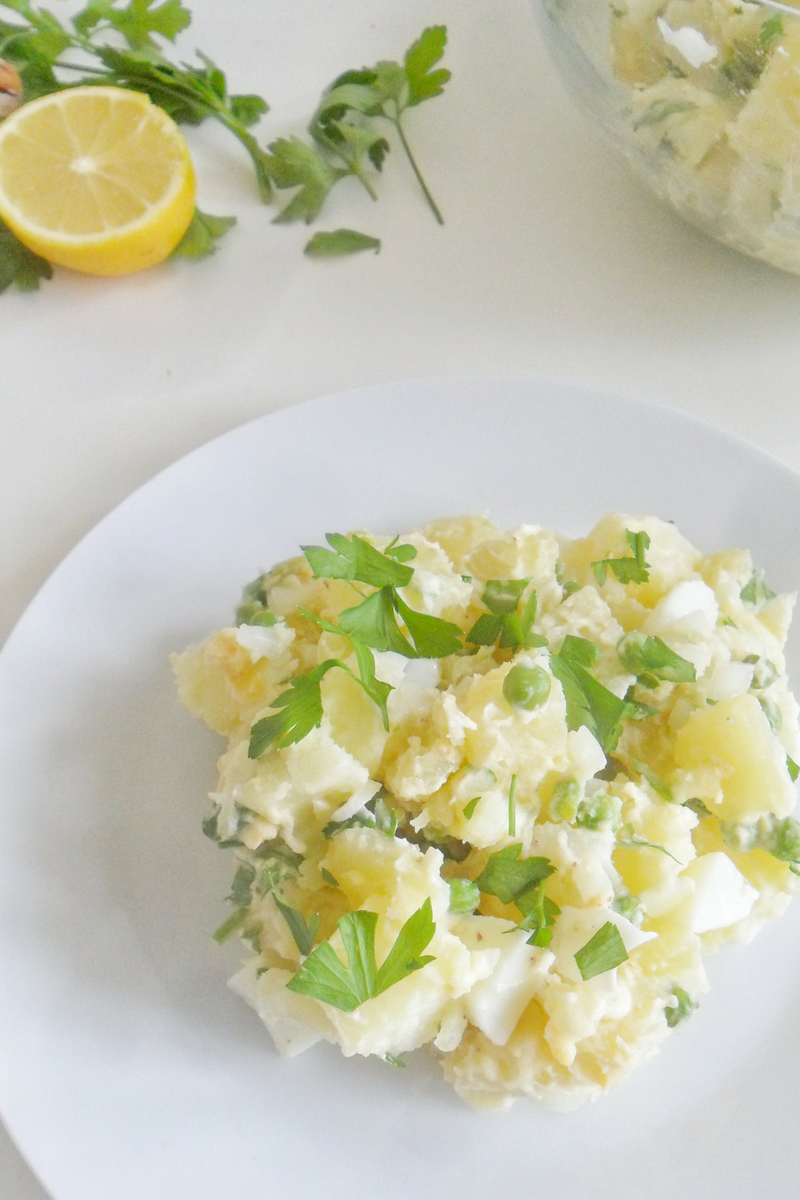 How do you love your potato salad? Let us know across social media with your delicious pictures and by sharing with your friends and family!! Follow on instagram and pinterest where we share our favorite quick and easy recipes from the blogosphere! We appreciate your support!