Hello everyone! Today I am very excited to share with you my favorite 20+ WFPB Toddler Friendly Snacks for traveling (or any day really!)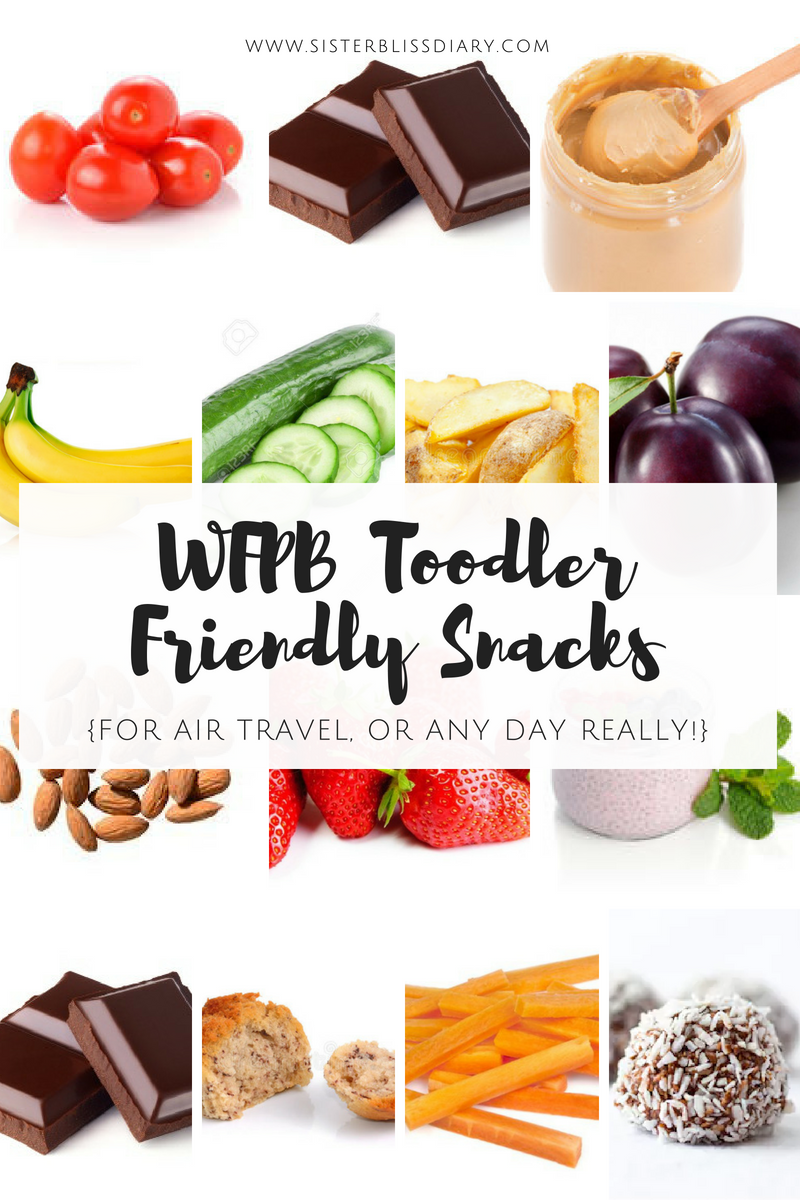 I was missing so much to write another travel related post and decided to focus on vegan snacks that are toddler friendly.
I don't know about you, but my 4 year old eats like a adult, specially when traveling; and because I don't like most of the vegan options that are usually available on airports (lots of bread, tasteless veggies, fried foods and sweets) I wanted to make my own list of toddler's friendly snacks, to serve as a reminder to myself that THERE ARE BETTER OPTIONS, and also to help you overcome your own snack-blockage with some amazing whole food Plant-Based ideas.
As you can see from the chart below, a few of these snacks involve a little bit of cooking (nothing out of this world so don't panic!). For those, I link to the easy recipe so that you can make them yourself.
Of course, you can buy those few cooked items; which I don't personally prefer because some products tend to be heavy on sugar and additives. Only exception to this rule for me will be hummus, because the store-bought version is more stable out of the fridge. Anyways, sometimes you cannot beat convenience so, if you can find healthy options on your local grocery store or you don't mind, the choice is yours.
These WFPB snacks are so delicious you'll have to remember to share with your toddler. Seriously! Or, maybe you should pack double servings! lol
Last but not least, because some of this snacks are fresh fruits, I suggest you have on hand some small containers so you don't end up with fruit puree on your bag. Below you can find some of the more recommended on Amazon.
20+ WFPB Toddler Friendly Snacks for Air Travel
Strawberries
Plums
Blueberries
Tortilla Chips. Use plain tortillas and bake them for a few minutes until golden.
Roasted Potatoes. Toss a few spices over your potatoes cubes or wedges (I usually use salt + pepper + Za'atar, or salt + pepper + turmeric + paprika or salt + garlic powder + paprika. Bake in a preheated oven at 245°C (475°F) until golden brown.
Baby Cucumber
Grape Tomatoes
Carrot sticks
Chocolate Chia Pudding. The easiest of all puddings on earth! Just mix, shake and refrigerate. You can also make Chia Jam by adding chia seeds to your favorite fruit puree.
Bananas. Alway a favorite!
Dry Roasted Nuts & Seeds. Another must. Just eat in moderation.
Rice Cakes. Don't know what these have but lately they are a favorite.
Nut/Seeds Butter. Always good to add some protein and healthy fats to your fruits and veggies.
Dairy-Free Pudding. I love love love this coconut pudding! So easy to make, flavorful and you just need a handful of ingredients! This one in particular is made with coconut milk which makes it extra creamy, but you can of course use another plant based milk and add some melted semi sweet chocolate for added yumminess.
Semi Sweet Chocolate. This is another must! I mean, I either enjoy semi sweet chocolate than those extra sugary sweets on board. I particularly love 74% Chocolate Bar I find in my local grocery store and the 70% Lindt Excellence Chocolate Bar
Plantain Chips are a fav here (platano power! lol) but if you prefer use plain potato chips.
Popcorn. If you are not a fan like me, use dry roasted chickpeas.
Energy Balls. This are probably the easiest and yummiest of all energy balls I've tasted. Don't have honey, maple or rice malt syrup? Add soaked (in hot water) medjool dates to bind everything together.
Banana Bread Muffins. Our mega easy banana bread recipe just got better made in a muffin pan! 😛 Want an even more delicious banana bread? Add chocolate chips or chunks! Yum!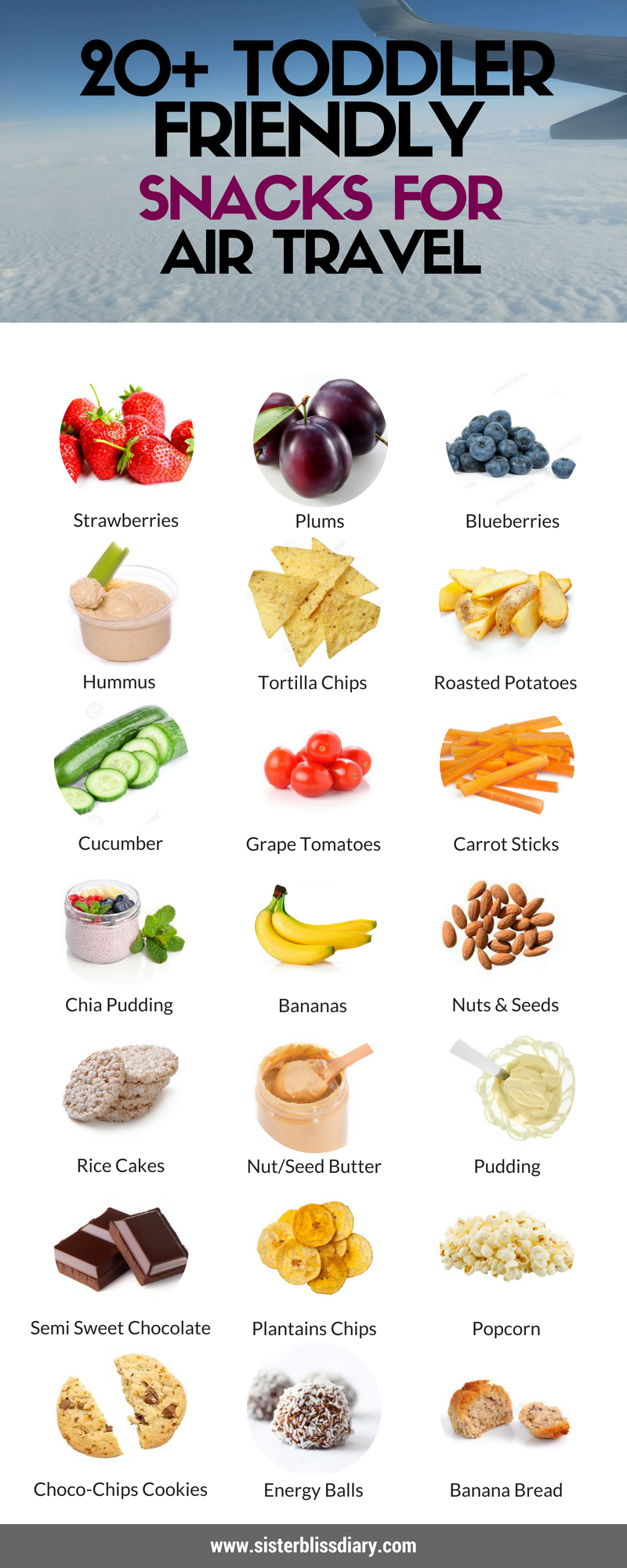 And, this is it! My favorites WFPB Toodler Friendly Snacks for air travel. Share your all time favorite WFPB snack with us, in the comment section below. We are always looking forward to your ideas!
Don't forget to follow on instagram & pinterest! If you love this post, don't be shy and share it with your friends and family this way we can continue make more posts like this! Tried one of these snacks? or have a wonderful idea? tag us with #kasheribbean so we can see what you came up with!!
Until next time!