Oh, Fritatta!
Fritatta is one of those humble meals that never disappoints. And, one of those that has saved my belly and the belly of those around me many many times. You can make it with pretty much anything you have in your fridge and, yes, you know it is time for you to use those tiny trims of veggies sitting there waiting for a soup, so go into the kitchen and make the yummiest Veggies Packed Fritatta of all times!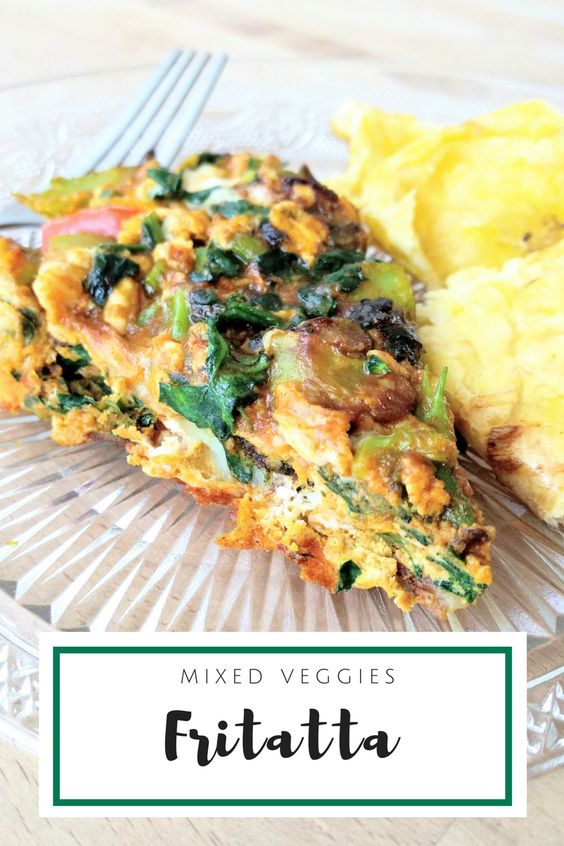 For this fritatta I added some veggies trims I had on my fridge. Did you guess? Yup! They were waiting for a soup, but is way too hot for that and I didn't want to wait any longer and see these veggies go to waste… But, why is it so important to not waste an "insignificant amount of vegetables" you may be thinking. Let me tell you, according to the USDA, in 2010 133 billion pounds of food ($161 billion dollars worth of food) ended up in the landfills (That was 7 years ago! Imagine how much is now O.o) Does this sound terrible to you already? To make things even worse, that amount of food (That is wasted just in The United States) could easily cover 60% of the cost to end world hunger for a whole year, considering the estimates made by The United Nations (that is $267 billion dollars)
And, what does it have to do with a fritatta?
Well, if you save your veggies cuts, you may not see it as a huge deal, but actually it is when you put it into perspective. Plus, by making another meal out of them, you are not just wasting less but helping your pocket by getting more from what you buy. Now, let's go back to the fritatta!
You can serve it with starchy or non-starchy veggies (I ate mine with some tostones), with rice, with a piece of toast or with whatever you please. plus, you can serve this any time, from breakfast to dinner. Fritattas are so versatile 😀 and they are not complicated at all, but you do have to be careful with the heat because you don't want a burnt nor a dry fritatta.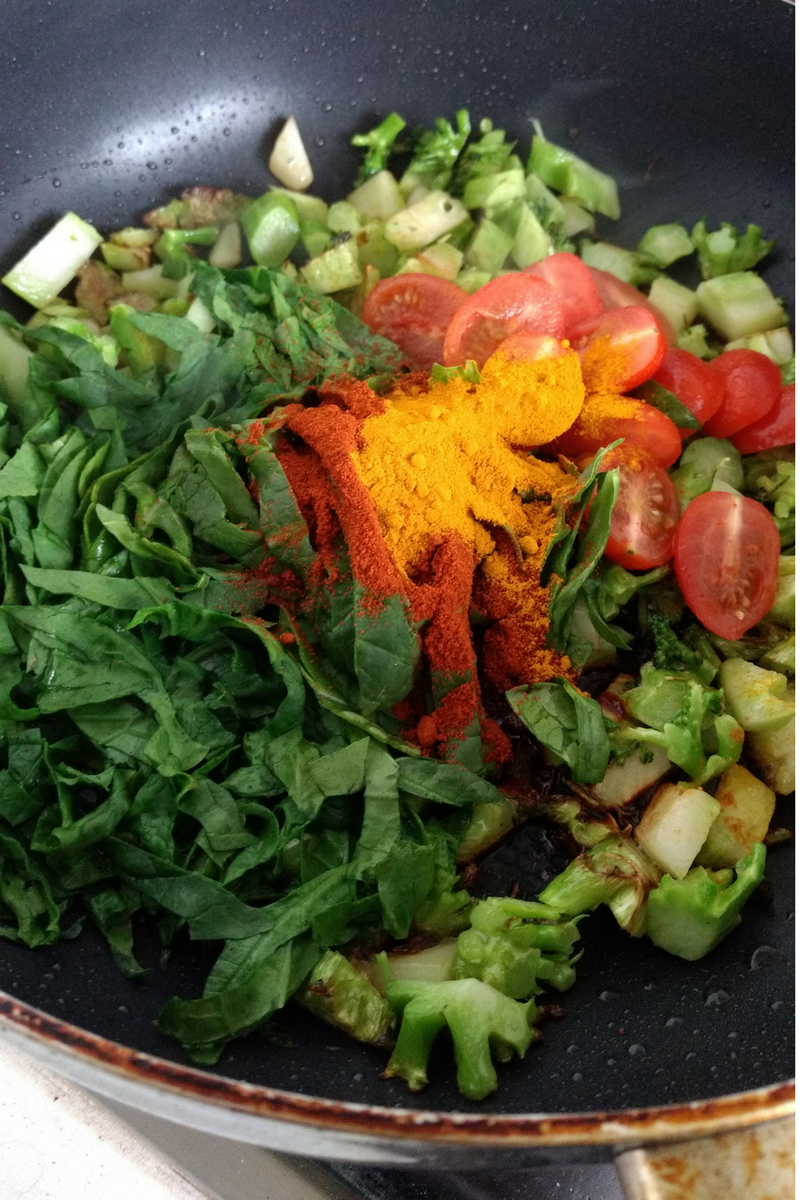 VEGGIES PACKED FRITATTA
Yields: 4-6 servings
Prep. Time: 5 minutes
Cooking Time: 15 minutes.
Ingredients:
1 Broccoli stalk, finely chopped
8 Grapes tomatoes, halved
3 cups Spinach, roughly chopped
6 large eggs
1 Tbsp. Paprika
1 Tsp. Turmeric
Salt to taste
4 Tbsp. Olive Oil
Preparation:
First of all you want to chop your veggies (if they are not already chopped).
Then, add oil to your pan and turn on your fire to medium-high.
Add the broccoli stalk (they take longer to cook) and a pinch of salt, and when they are half-way cooked add your other veggies.
Time to add the seasonings and salt and cook on medium-high for a minute of two.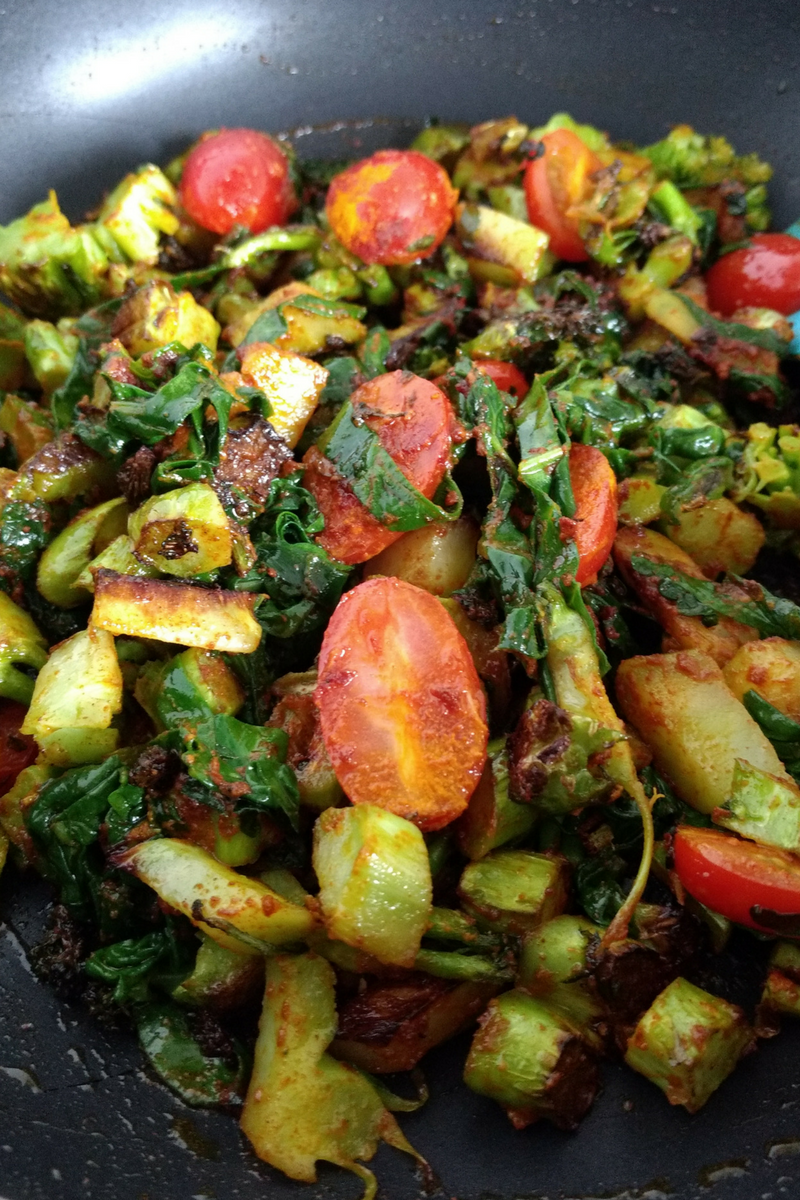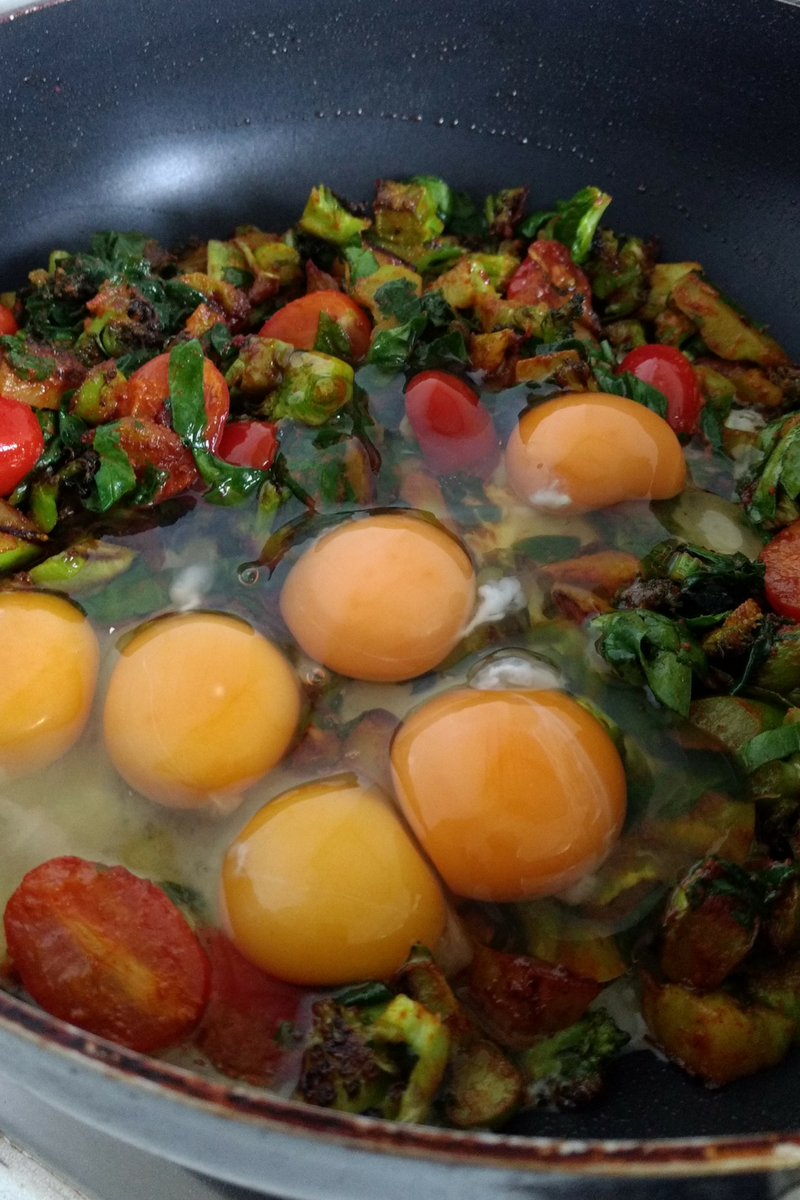 Finally, add your eggs (beaten or not, doesn't matter if your pan is non-stick).
Mix well, then lower the heat and let it cook for about 5 minutes.
After 5 minutes, take off the lid and pass a spatula around the border just to make sure is not sticking to the pan. Put the lid on again and finish cooking for 5-8 more minutes (cooking time may vary depending on the size of your pan)
Finally, turn off the heat (you may see it is still a little jiggly on the center. Don't panic. It is ok if you don't want to finish off with a dry fritatta), put the lid on an let rest for 3 to 5 minutes.
Serve and enjoy!
Hope you got some motivation to use up every inch of your veggies, and that you like this easy and humble meal. What else do you add to the fritatta? Let us know in the comments section. And, if you make it, use the hashtag #kasheribbean on instagram to let us know 🙂