Hi, everyone!

Today I am very excited to bring you this super easy Sweet Potato and Tomato Pasta Sauce. I know it sounds weird but this sauce rocks in every level of deliciousness.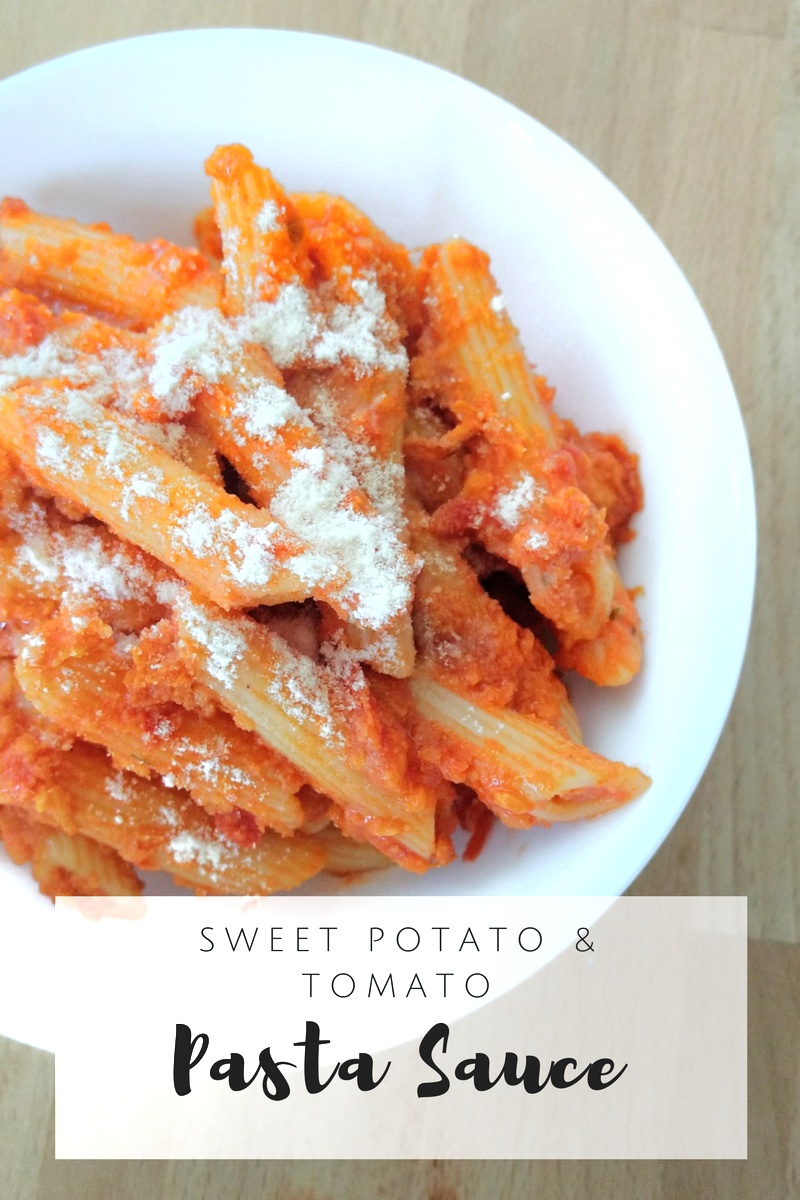 A few days ago I was in the kitchen with no idea what to cook (again! lol). My husband loves pasta (and I do too, sometimes) but I get easily tired of the same old tomato sauce. Well, I opened the fridge, I saw one big and beautiful sweet potato, and it hit me! (Add me! Add me! – the sweet potato was screaming!) Haha… Yup! 🙂 and because I like to try new things in the kitchen, I didn't doubt any second.

I ended up with a thicker sauce with a great texture, bit of creaminess and with a sweet hint at the end. I mashed the sweet potato instead of blending it, but if you like smooth sauces you can blend it for sure. It will be delicious.

I am sure you will love this recipe, because:

It is simple

Use just a few ingredients 

It is creamy and chunky (crazy, right?)

It is Vegan. Wohoo!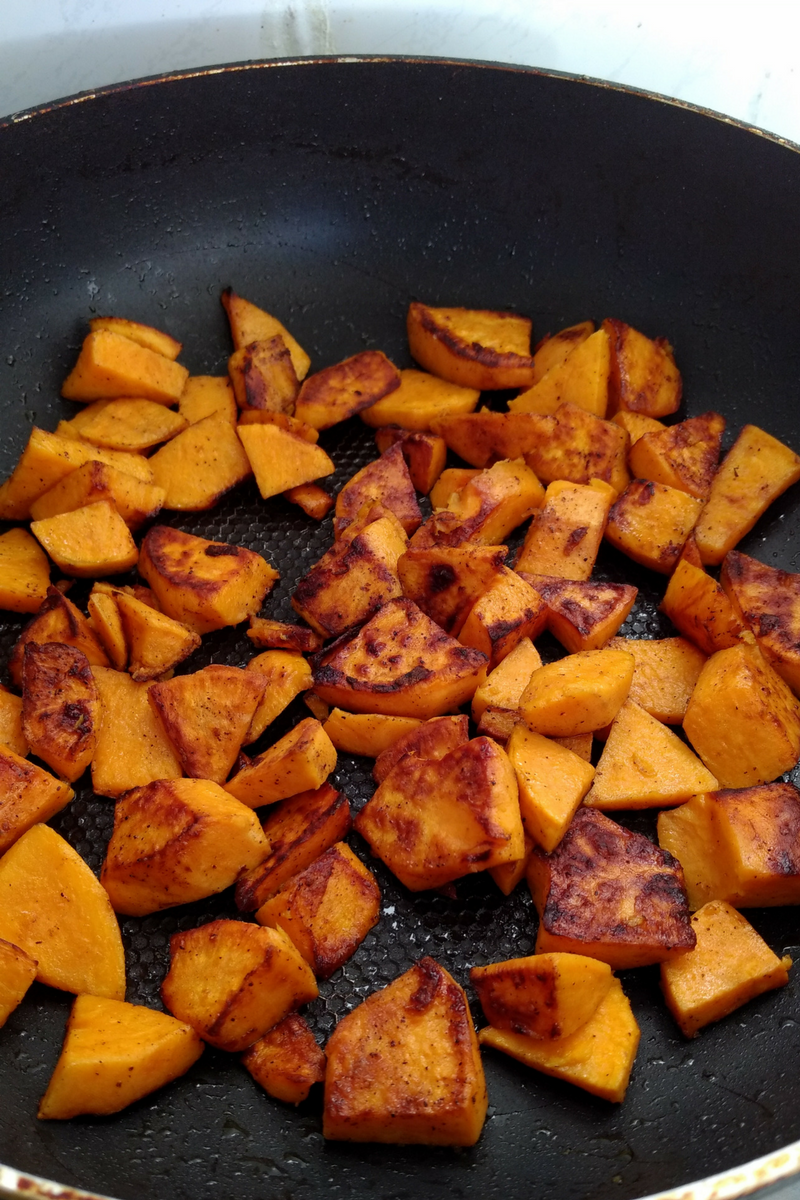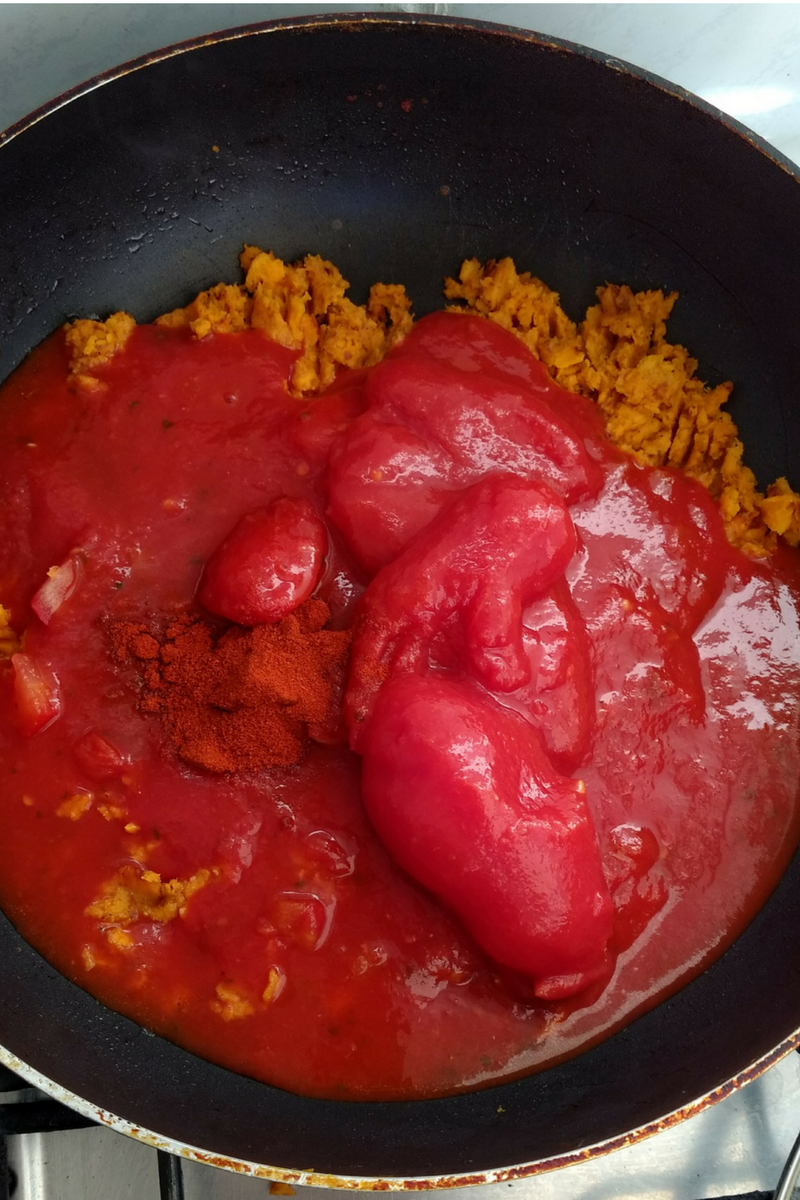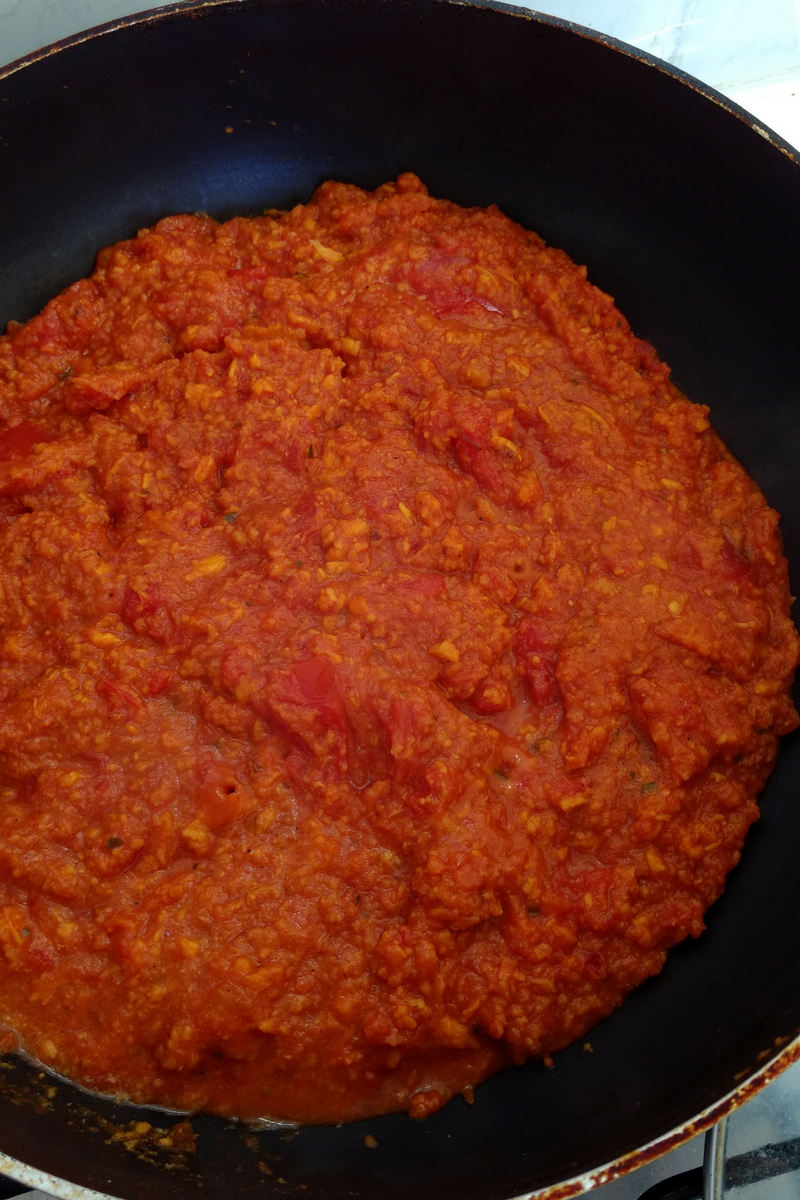 SWEET POTATO & TOMATO PASTA SAUCE 
 Yields: 8 servings
Prep. Time: 5 minutes
Cooking Time: 45 minutes.

INGREDIENTS :
 3 Tbsp. Olive Oil
100 gr Onion, finely chopped 
300 gr Sweet potatoes, chopped
1 Lt. Homemade Pasta Sauce (you can also use store-bought)
1 Tbsp Sweet Paprika
2 tsp. Ground Bay Leaves or 3 dry bay leaves
Salt & Pepper to taste
A pinch of sugar.PREPARATION:
Start by cooking your sweet potatoes in the pan (this is a good way to use leftover roasted or boiled sweet potato). I added a little bit of olive oil to get them going and added a pinch of salt. Once they were cooked through and turning brown on the edges, I remove from the pan to mash them. At this point, I got my onions in the pan. Cook the onions until they are translucent and fragrant.
To the pan, add the mashed sweet potatoes, the pasta sauce and seasonings (paprika, bay leaves, salt and sugar) and simmer for about 10-15 minutes on medium low. Taste and adjust the salt to your liking.
Time to serve and enjoy!
I served mine with Penne Pasta & Raw Zuchinni Noodled 🙂 Both delicious!
Have you ever tried adding sweet potatoes or other root vegetables to your pasta sauce? How did you like it? Let us know in the comments section below or follow us on instagram & pinterest and let us know right there 😀