Shabbath is one of those days I feel running up and down since the minute I open my eyes. But at the same time, it is the most wonderful day! Receiving the Sabbath almost feels like when you go to the forest and get fresh air. You feel relieved; like all the hard work of the week was well worth it and now you can disconnect yourself from the worries and connect to Hashem. Also, it is also a day when I can please my taste buds! ? Oh, yes! It is a great occasion to try new exotic recipes! (Yum!) ?? like these 10 Mouth Watering Main Dishes for your Shabbath Table that are all vegan!! (You're welcome!) ?
1. Southern-Style Smoky Meatless Meatloaf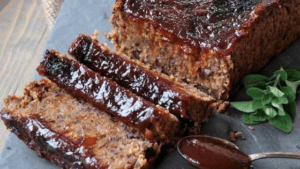 This recipe is so magnificent because it combines the creaminess of chickpeas and black beans and the texture of oats with the characteristic liquid smoke and bbq flavor of southern food. Oh yum!
2. Crispy Chickpeas Cutlets with Mushrooms Gravy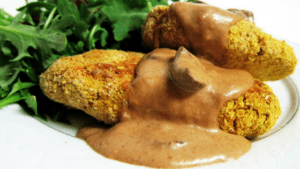 This recipe reminds me so well why I love chickpeas! It is essentially a breaded chickpeas patty, very easy to make and it is also  gluten free. Just double the recipe when you make these. Thank me later ?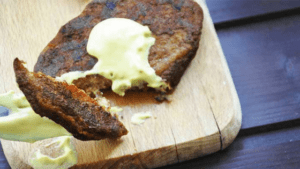 A genius recipe for all of those who are vegan and also gluten intolerant. You can watch the video on how to make this vegan steak here
4. Chickpeas Roulade with Spinach & Pinenuts Stuffing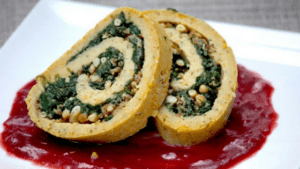 Did you know you can make roulade with chickpeas? If you like chickpeas as much as I do, you'll love this recipe.
5. Our Ultimate Vegan Meatballs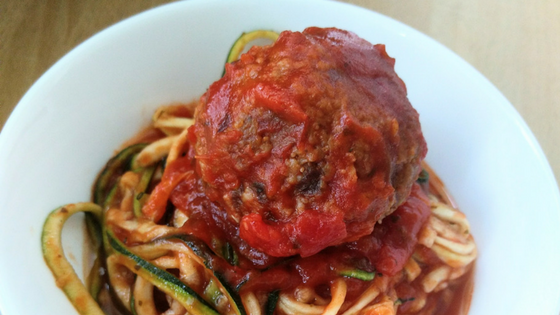 This recipe has become a staple in my house. They are extremely easy to make and has the perfect texture and umami flavor thanks to the mushrooms and spices. You won't need meat in your meatballs after trying this one!
6. Sweet Potato & White Bean Chili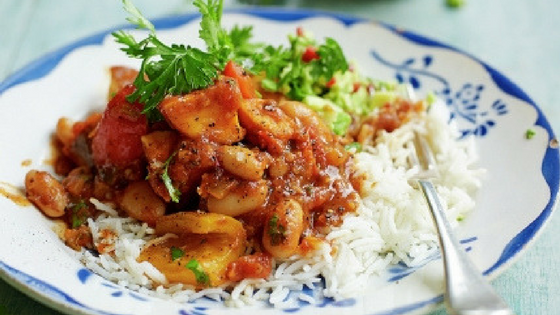 White Beans + Sweet potatoes! Can you start to imagine how delicious this is?! It is awesome!
If you don't have white beans or fava beans don't worry… Here is another version using chickpeas instead
7. BBQ-Flavored White Beans with Sausage and Spinach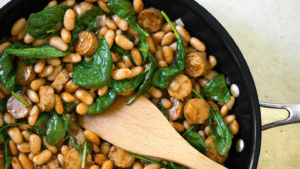 This is like an English breakfast prepared in one pot and all vegan!! ? Don't worry if you don't find Tofuty or vegan sausages on the supermarket. You can learn how to make your own here
8. Tofu with Balsamic Roasted Veggies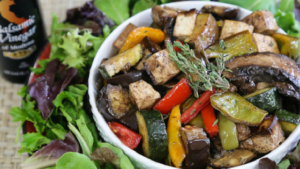 At first, tofu for me was really bland and boring, but what I learned to love about Tofu is that it takes flavors really well, specially if you marinate with balsamic vinegar like in this recipe.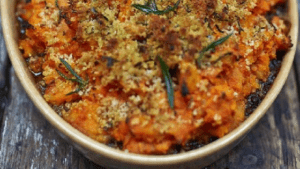 This Shepherd's pie is the best that I've tried so far! Period.
10. Greek Style Vegan Roast "Lamb"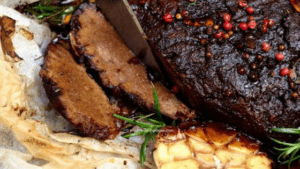 And, finally, one recipe with the king of ingredients when talking about vegan protein, wheat gluten. I haven't tried this recipe yet but I'll leave it here for the record. It looks totally yummy and I am convinced it taste amazing with that combo of tahini and miso.
And…this is it! Awesome, right?!
Hope you enjoyed these 10 Mouth Watering Main Dishes and try a couple next shabbath (or for any occasion really!)
Which one are you trying first? (Hard to pick one? We are sure of it!) Let us know in the comments section below or head over Instagram and Pinterest and let us know right there. We love to hear from you! 
Have a nice day and week ahead! 
Until next time!