Jump to recipe
Despite the cold weather and my love for soup, on Wednesday I was craving something more vivid, crunchy and tangy so I decided to make Tabouleh or Tabuli for lunch instead.
This vegan salad is one of my favorites so far because:
It has a lot of flavor. All that chopped parsley just take this salad to the next level.
Uses a few ingredients. I LOVE those recipes that take few ingredients I usually have around the house, and I am sure you are the same.
It is very satisfying. Some people may think a salad is just "water" (meaning like you will be hungry five minutes after eating) BUT this is a really satisfying lunch or dinner (or even breakfast! Why not?). So satisfying you won't worry about food for a long time.
It is extremely easy to make. If you can move your arms and use a knife, you are all set.
Even if you don't normally like salads, you are going to love this one. This easy and refreshing salad is perfect for those who are trying to incorporate more veggies in their diets. Believe me, you can eat the whole bowl and dont even notice ? plus, you won't feel guilty at all!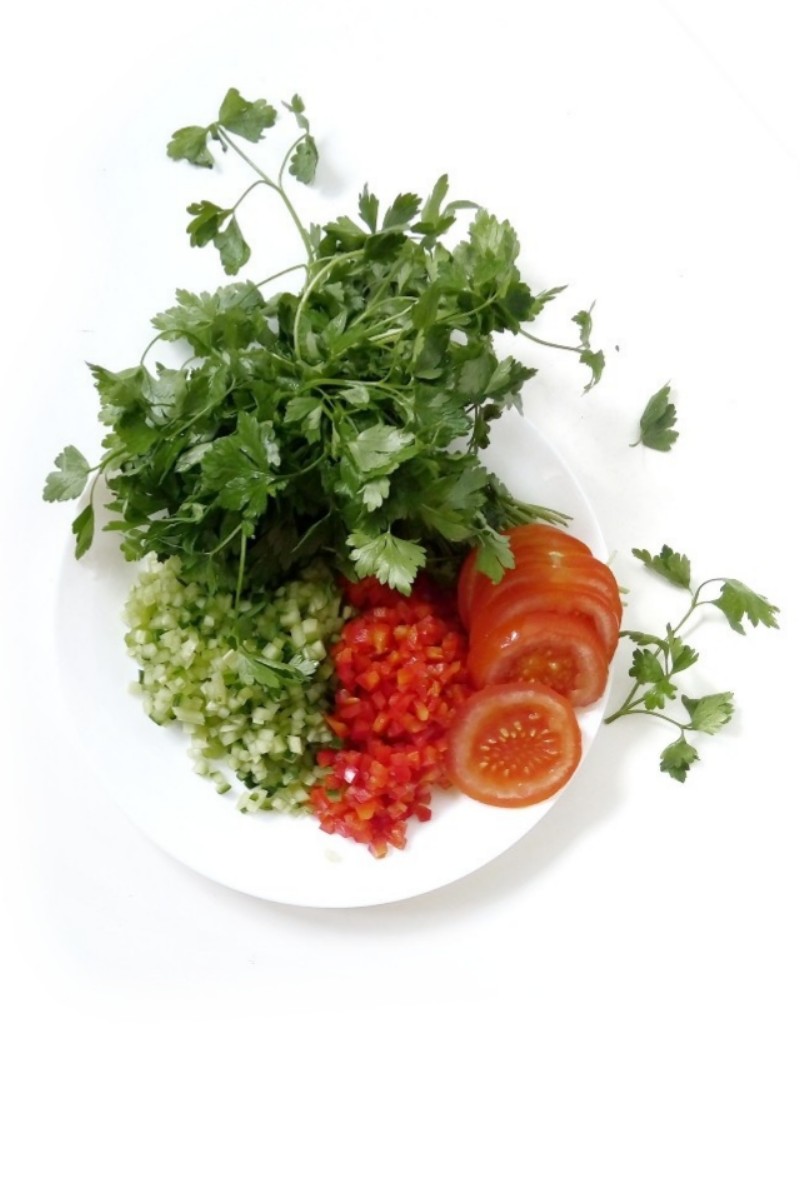 Ingredients
300gr Fresh Parsley (yes!, I chop the stems too)
150gr of cucumber, finely chopped
130gr Tomato, finely chopped
90gr Red Bell Pepper, finely chopped
75gr green onions, (mostly the white section but also a bit of green) finely chopped
Juice of 1 lemon
2 Tablespoons Extra Virgin Olive Oil
Salt to taste
Instructions
Wash the parsley by covering with water and adding some salt (at least 1 Tbsp). Let soak for a few minutes. You may change the water a couple of times until it is free of dirt and/or bugs. Set aside to drain in a colander then chop.
Cover the cracked bulgur with cold water to hydrate for a couple of minutes. Drain.
Chop all your veggies. Mix all ingredients in a bowl.
Add the seasonings.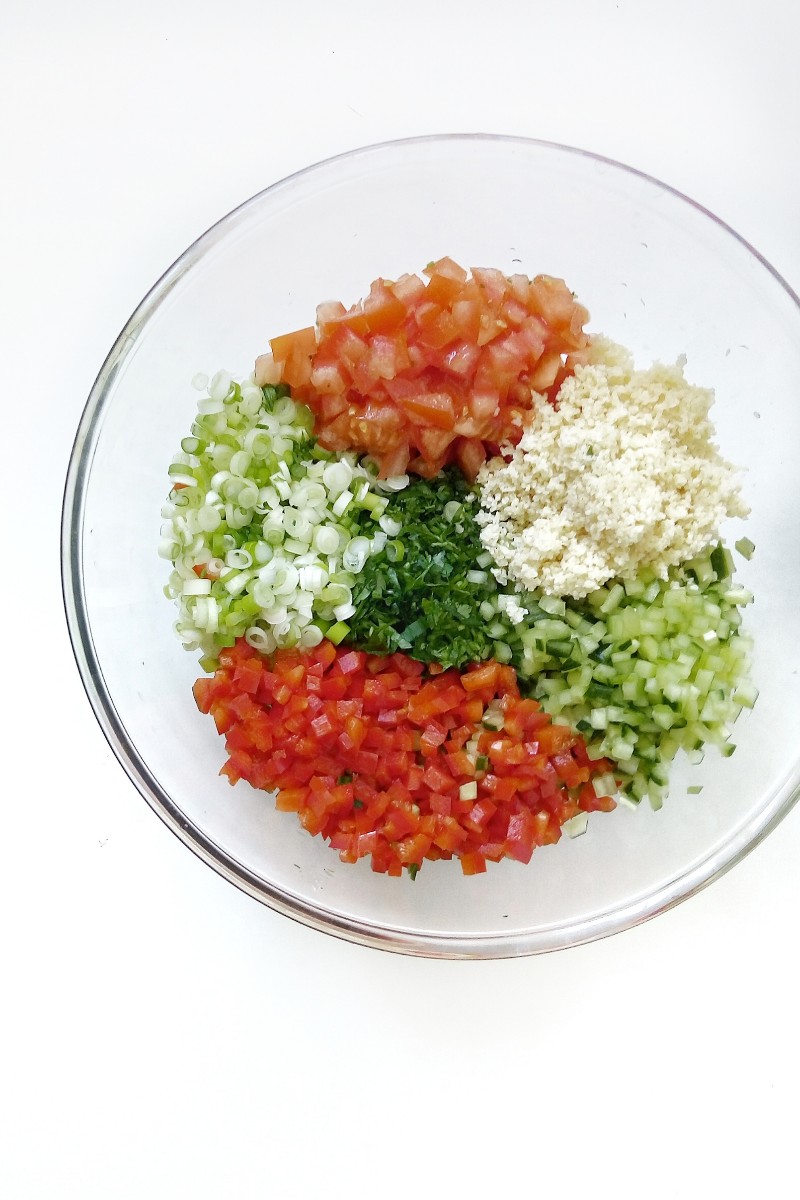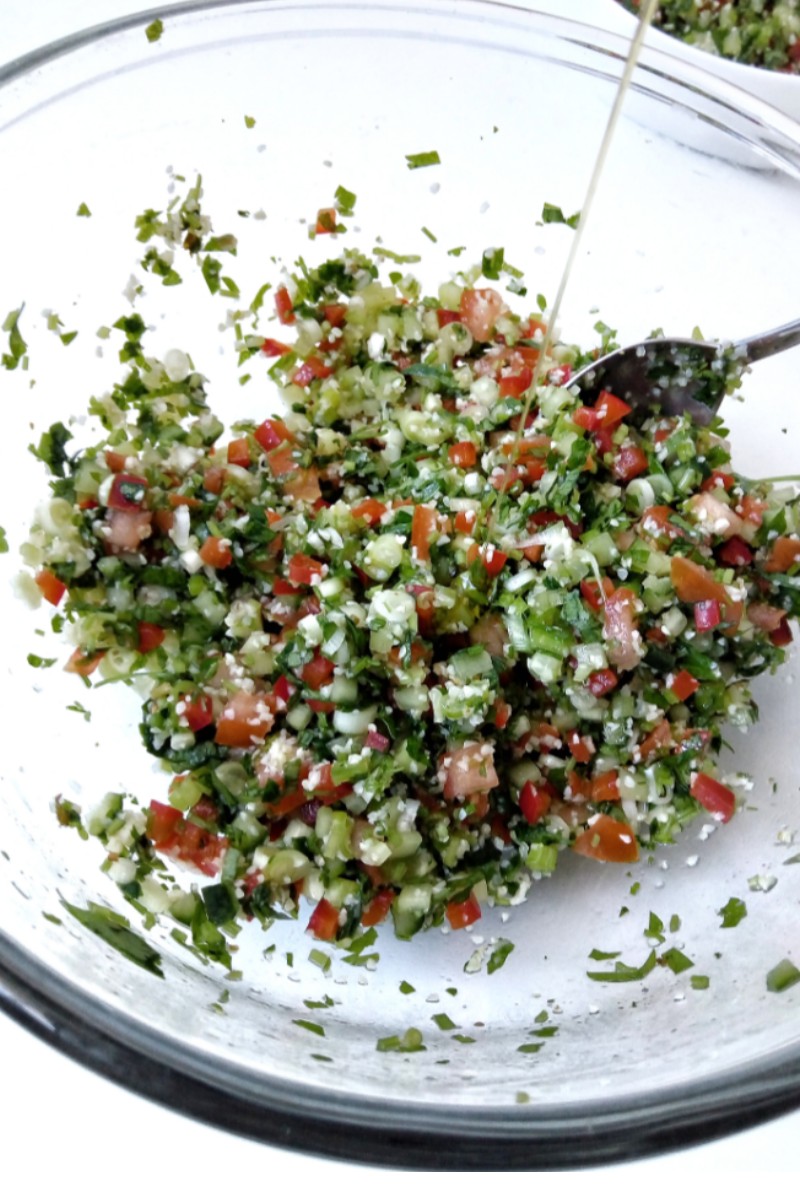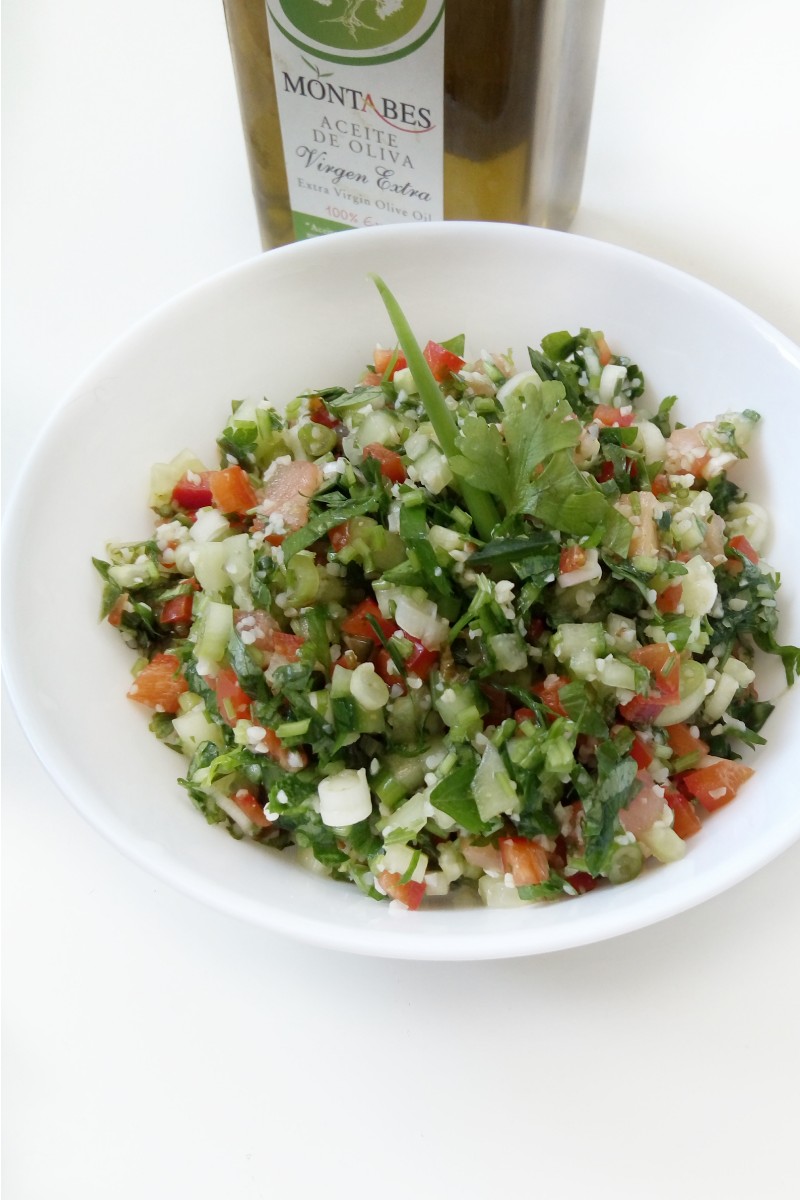 So easy and good looking, right? This should be enough reason to eat salad everyday.
Tell us, do you also crave salad in winter? Which one is your favorite? Let us know in the comment section below or head over instagram or Pinterest.
Until next time!