Jump to recipe
Learn how to make Sahlab, Sachlav or Salep,  This interesting hybrid between a beverage and soft pudding/custard, is a middle eastern treat typically prepared in Israel as a winter favorite (I tried this on April this year so you may also find it in certain cafes all year round). This cold weather calls for a hot beverage and this one couldn't be easier.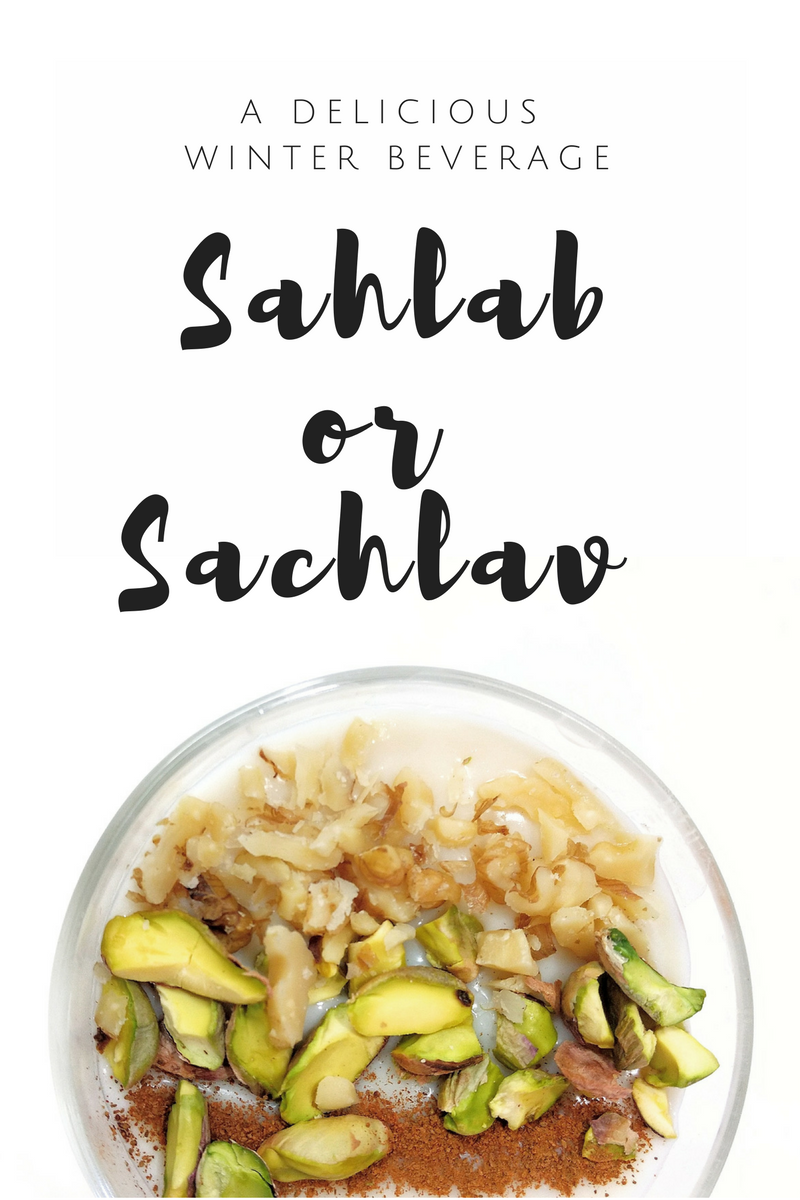 Disclosure: Please note this post contains affiliate links, which means at no additional cost to you, we earn a few bucks if you decide to make a purchase through any of those links. We only recommend products that we personally use, support and/or would recommend without an affiliate link. Do not spend any money on these products unless you totally feel you need them for more that one-time use. Thank you so much for your support. For more information visit our Affiliate Disclosures Page.
The concussion of coconut and rosewater flavors present in this beverage makes it so comforting. I have made this recipe before (did I tell you I am a fan of coconut in every form?) with just vanilla extract because i didn't have the rosewater and it was good, but the rosewater gives it a much better kick and deeper aroma. Talking about aroma, the aroma is so heavenly, so do your best to find the rosewater is not like anything you have tasted before. You won't be disappointed. Still, if you can't, don't worry and use vanilla extract this time. It will be good anyways (this with vanilla flavor reminds me of the coquito without the rum, a puertorican hot beverage typically served for winter)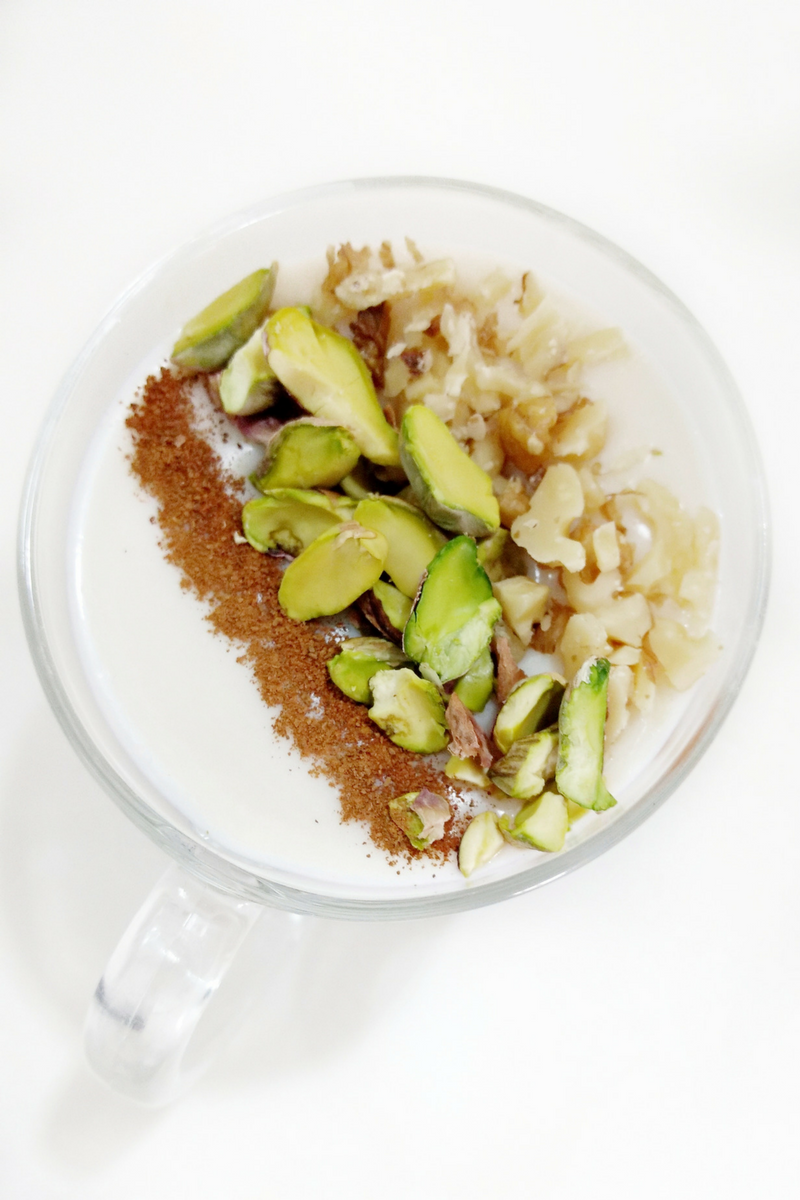 To make Sahlab you just need a handful of ingredients and you will be enjoying this yummy beverage for your breakfast or dinner in no time.
Sahlab

Ingredients
4 cups coconut milk (I like this brand)
1 Tbsp brown sugar
2 Tbsp cornstarch
1 tsp Rosewater or Vanilla extract if you can't fine the rosewater.
Pinch of salt
Garnishes:
Ground cinnamon, roasted pistachios, nuts, raisins, shredded coconut, grated chocolate or chocolate chips
Instructions
In a small saucepan mix all the ingredients and simmer for about 3 to 5 minutes or until it has a thick consistency (you should be able to drink it or eat it with spoon)
Pour into mugs and garnish with your favorite toppings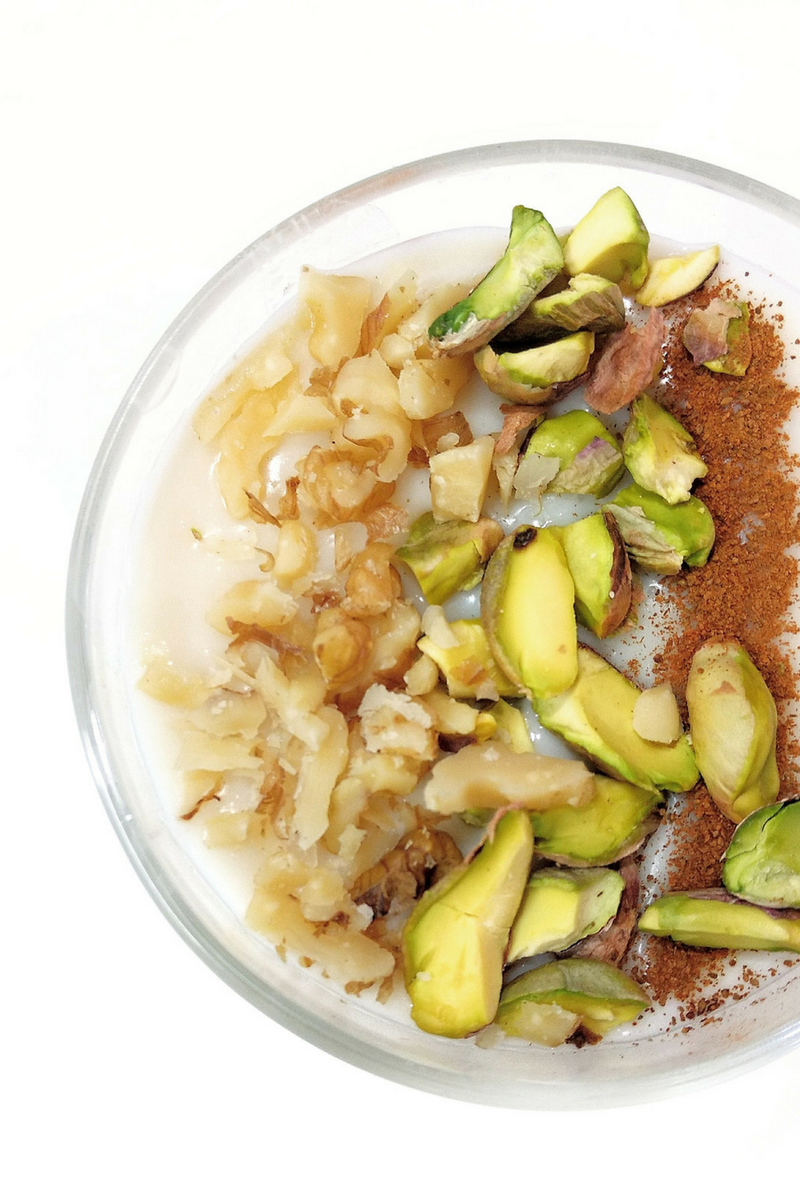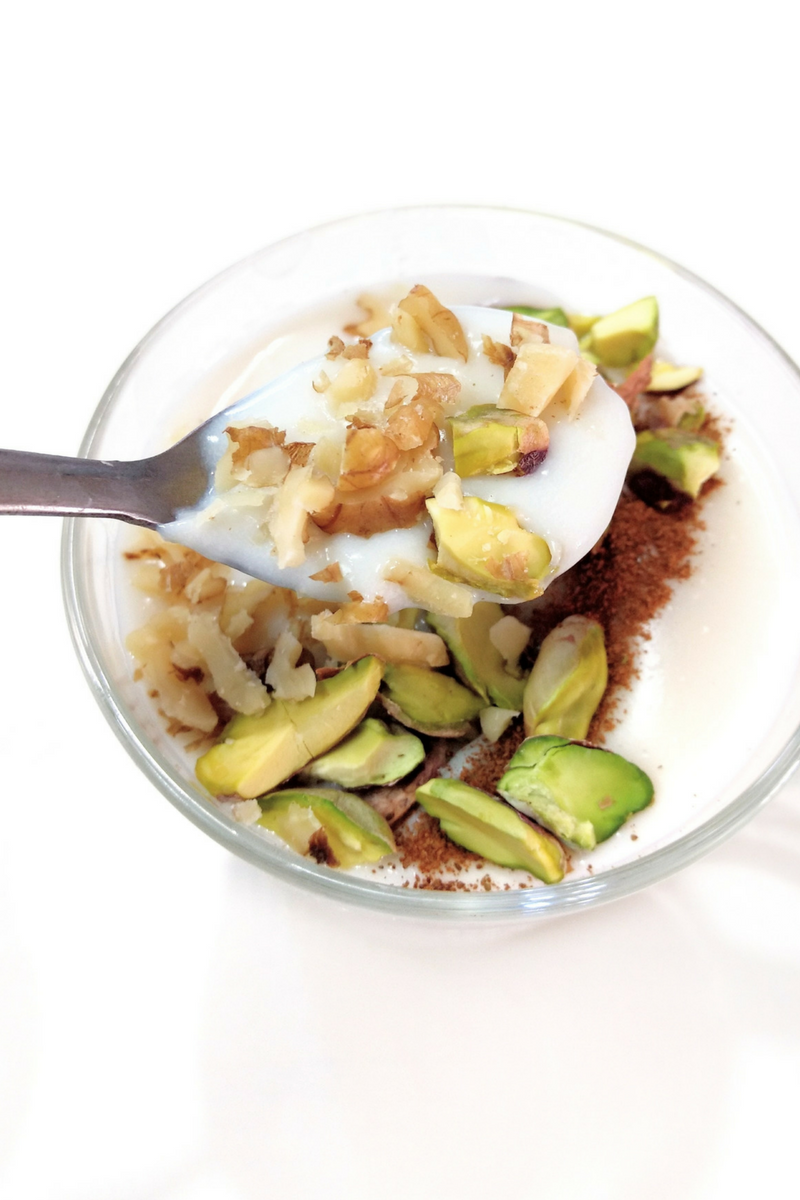 As you can see Sahlab is so easy to do. Have you tried yet? In case you haven't, we hope you give it a try soon! When you make Sahlab don't forget to share your pics and tag us as #sisterblissdiary on instagram! Also, you can show us some Pinterest love…
Until next time!