Jump to recipe
Temperature is dropping and rainy days are pretty much everyday, and this Chickpeas & Spinach Curry is perfect for such days. I hope you enjoy this easy recipe and make it very soon.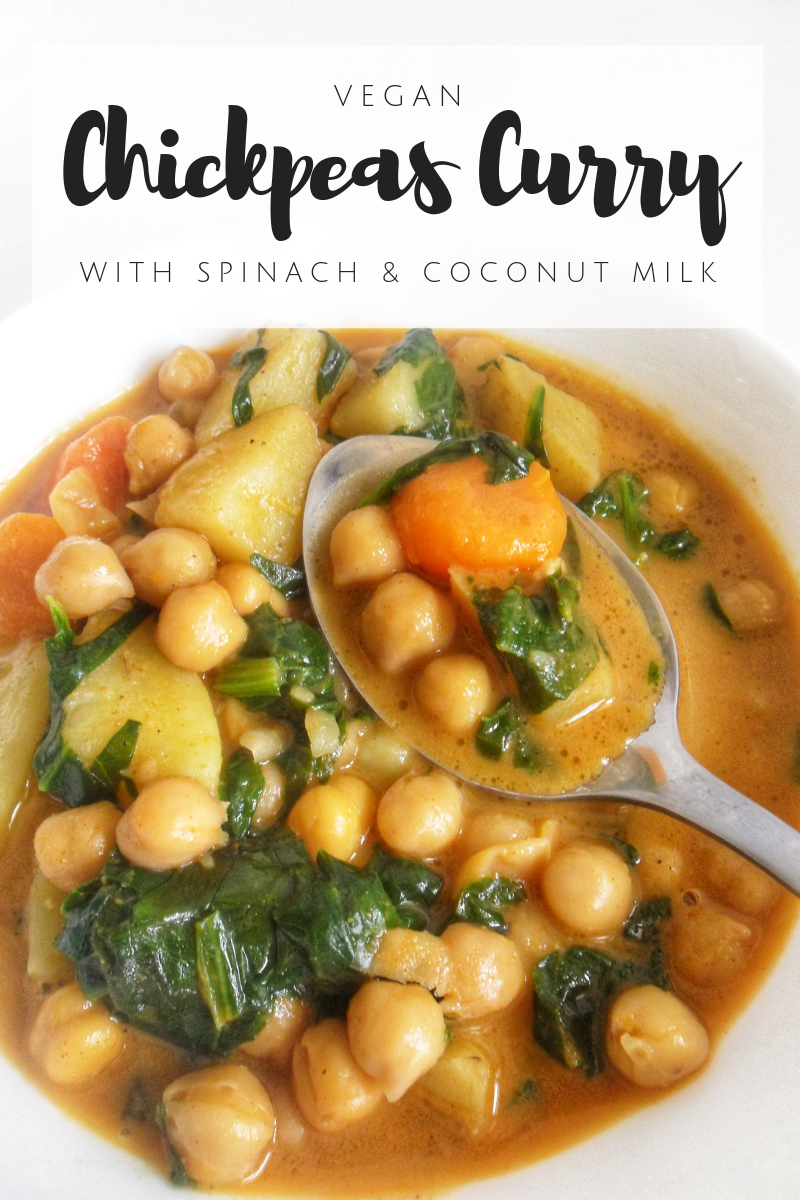 Super Quick Lunch or Dinner
I have been making this delicious and super quick Chickpeas & Spinach Curry for months now. The first time I made it I basically just trowed some random ingredients in a pot and let it cook for a few minutes. The combination of ingredients resulted in a very yummy, thick and chunky "soup" that totally exceeded my expectations.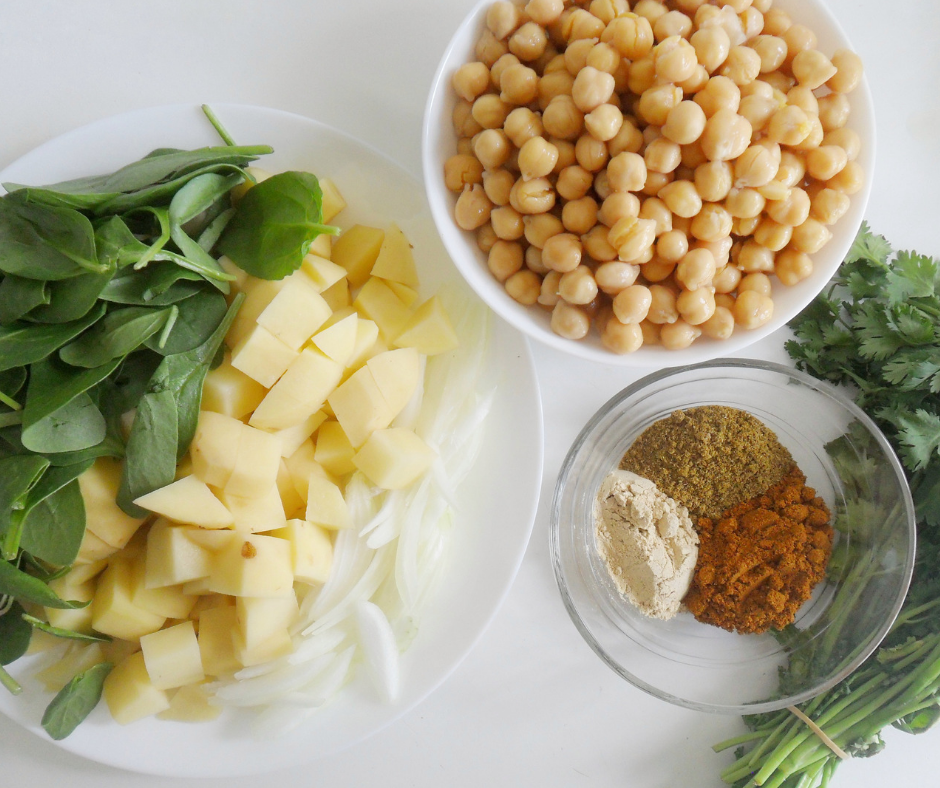 For this recipe I used the most simple ingredients of all: yellow onion, potato, spinach, parsley, chickpeas and spices. In the pictures you can see I ended up adding some carrots; and from that you understand this curry (or thick soup) is very forgiving. You can add as much variety of veggies as you like, scraps and also is a great way to use leftovers. 
Ginger, Garam Masala, Turmeric & Curry 
These are the 4 spices I used for this recipe. The aromas are strong but the coconut milk balanced them out really well with its sweet smell. 

You can find Garam Masala in the ethnic food aisle, or in Hindu, Suriname or Morocco shops. If you don't have one of those shops close by you can easily buy on amazon and other places online.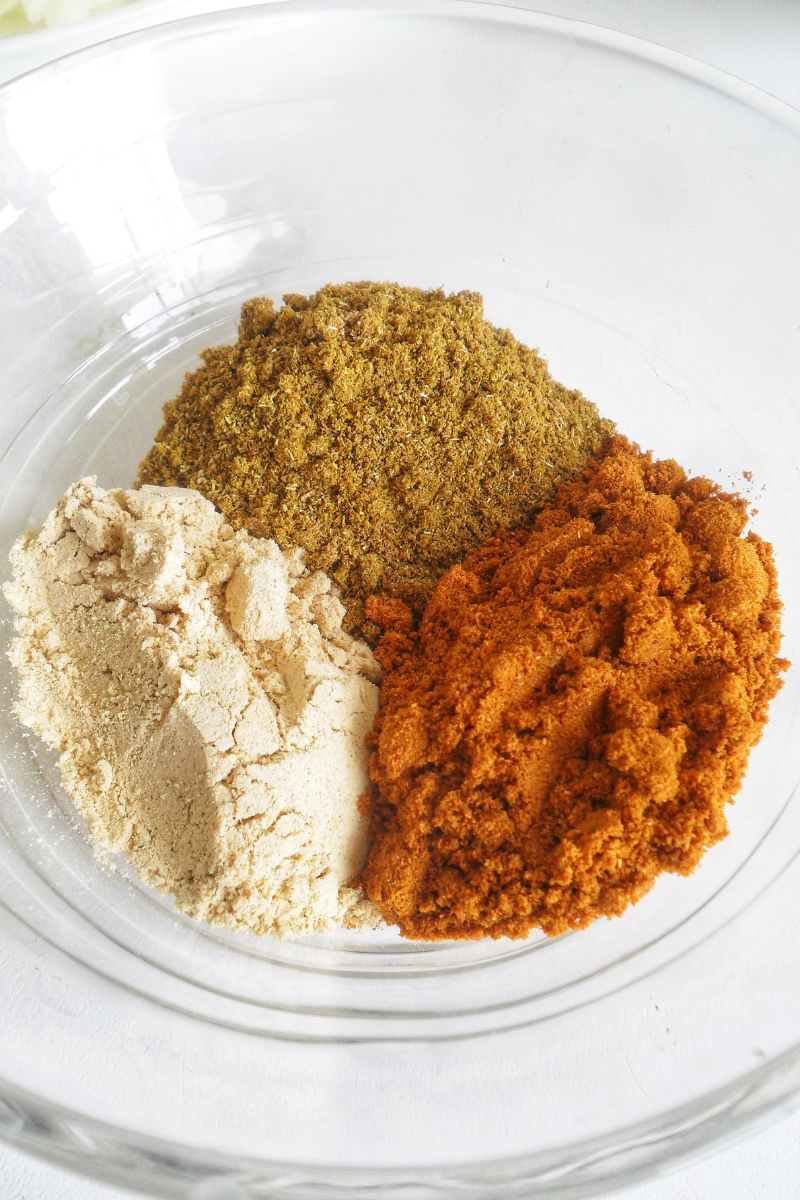 How to make Chickpeas & Spinach Curry
Months ago, I was making this recipe over and over again every week, so one day I made a quick video on how to make it that you can find on our IGTV, so go check it out. 

Want more Vegan Recipes? Check out Our Ultimate Vegan Meatballs (They taste almost like the real thing!!) & the Classic Stuffed Peppers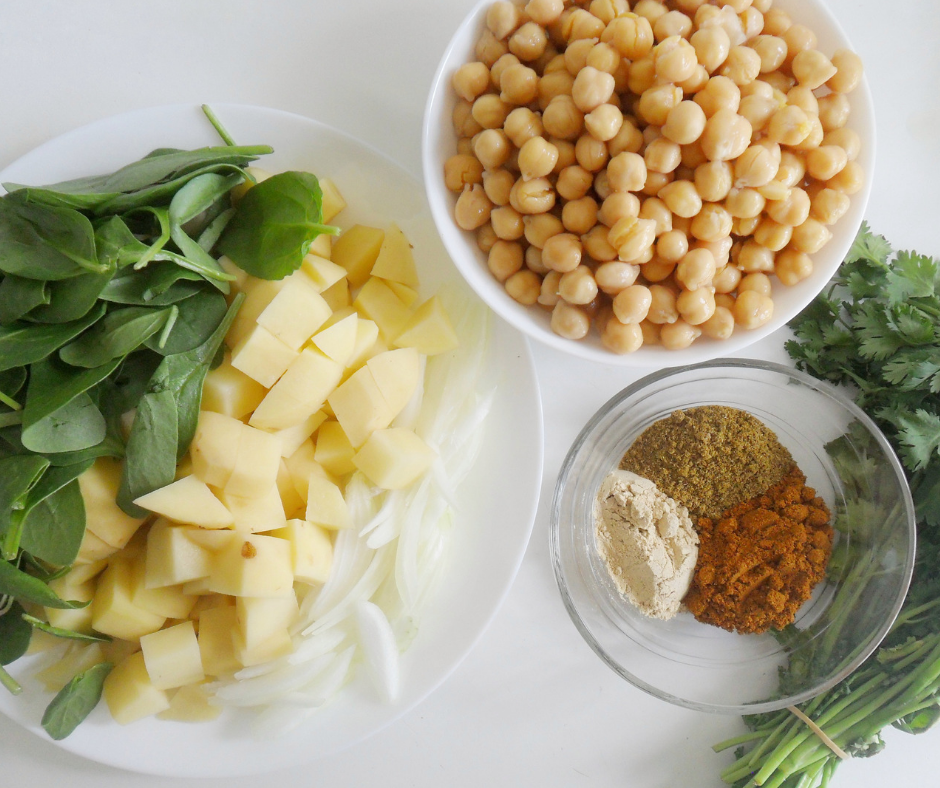 Ingredients
100gr onions
1 Tbsp Ginger powder
1 Tbsp Curry
1 Tbsp Garam masala
200 gr potatoes
400 gr cooked chickpeas
200 gr Carrots, chopped
400 ml coconut milk
Water (amount needed to cover ingredients)
1 tbsp tomato paste
1 tsp turmeric
200 gr fresh spinach
Fresh Coriander or Parsley, finely chopped
Instructions
Sautee the onions with olive oil until translucent and fragrant.
Add Spices: Ginger, Curry, Garam Masala and let it cook for about a minute on low, until fragrant.
Add Potatoes, Carrots & Chickpeas. Add Coconut milk, and finish covering with water. Make sure everything is covered with the liquid. Also add tomato paste and turmeric.
Let it come to a boil and then, simmer for 20 minutes or until the veggies are al dente.
Add fresh spinach and coriander or parsley and mix well.
Serve hot, warm or at room temperature with basmati rice on the side and garnished with fresh coriander.
Enjoy!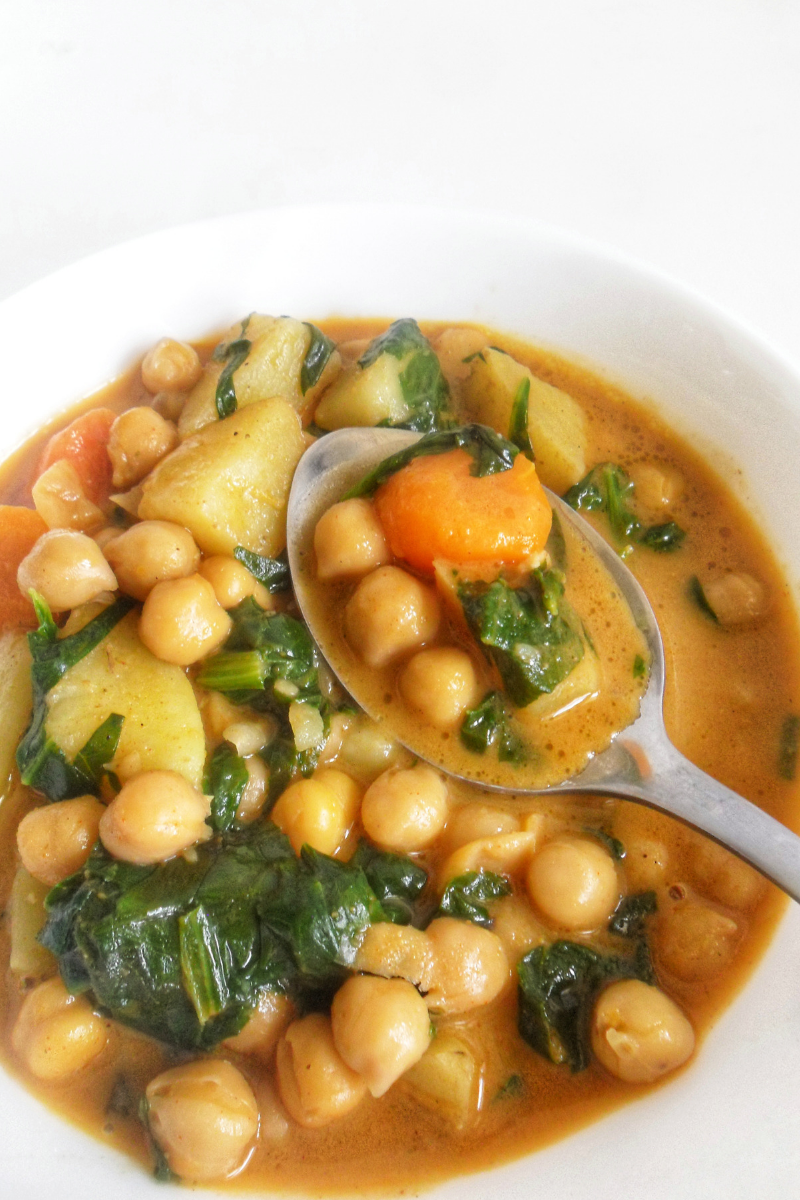 Don't llet the simple ingredients and easy process fool you because the flavor is amazing!
Have you made this recipe or any other from the blog? Use the tag #kasheribbean, so we can see your yummy pictures. And, don't forget to follow on instagram and pinterest to keep up with the easy recipes we share also from the blogosphere!

Until next time! 😉