Jump to recipe
One of the easiest side dishes on the planet: Yummy Vegan Creamed Potatoes. Versatile, kid-friendly, delicious and also budget-friendly. There's nothing that can go wrong with this dish.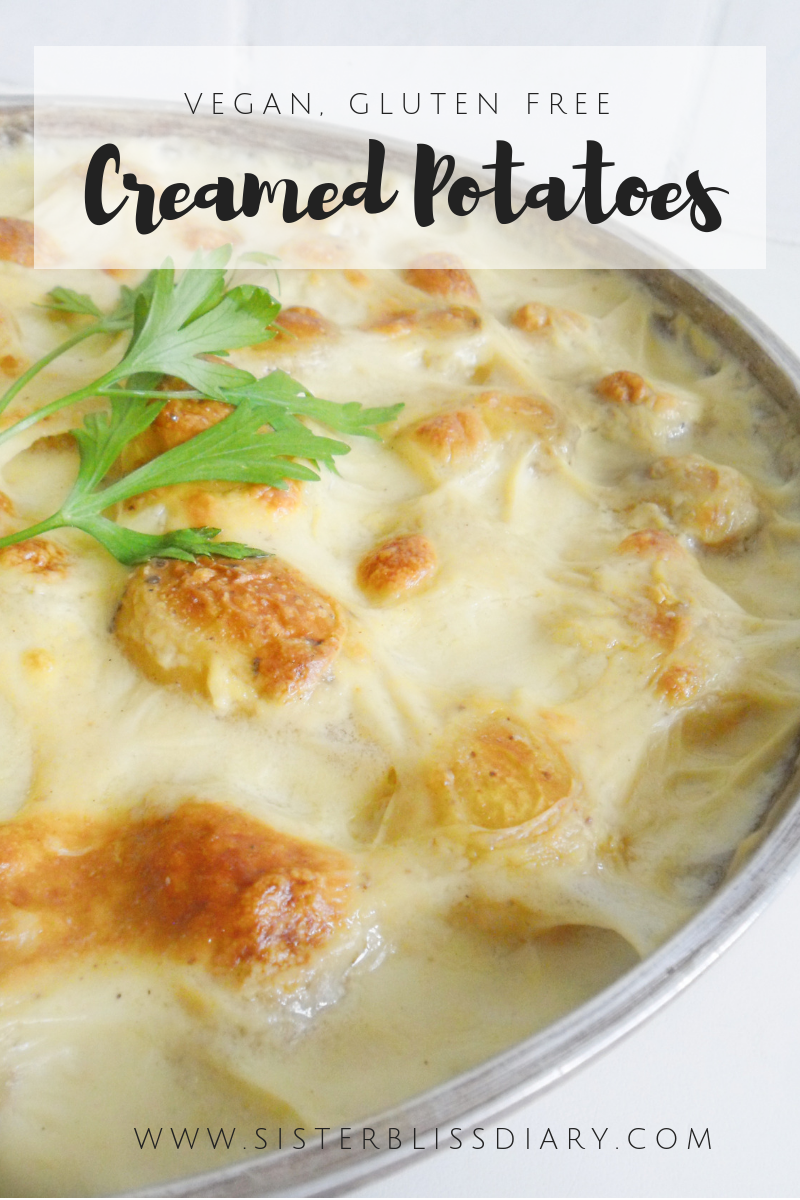 This is another one of those recipes that has been waiting to be published for months. I first came out with these Vegan Creamed Potatoes one ereb shabbath, when I needed that "little extra" because I felt something was missing for the Shabbat dinner. I quickly thought about what can be done with what I had on hand, and that was it. 
My husband says it is obvious I have ancestry from eastern and central Europe, because I love my potatoes, lol. I mean, they are just so versatile. Am I right? 😛  If you love potatoes as much as I do, also check out our super easy Lemony Potato Salad. I will eat those two dishes every other day if I could!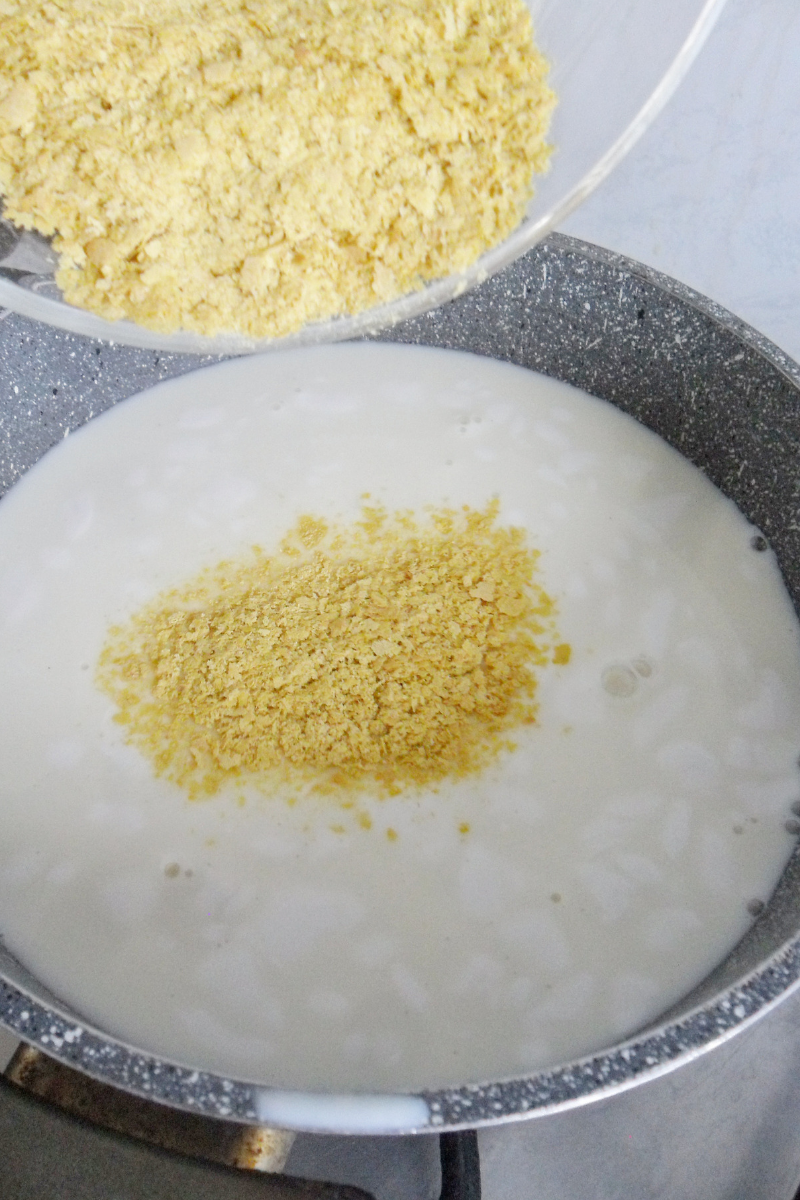 As I told you already, this Vegan Creamed Potatoes are extremely easy to make. Just gather your ingredients, boil the potatoes for a few minutes (This is what I like to do so I don't end up with raw potatoes and dried sauce, but I guess you can do this if you have a mandoline), mix the ingredients for the sauce, cook a bit on the oven, and voila! Creamed Potatoes ready to enjoy! 🙂 
Let's talk about the ingredients…
Simple ingredients. Great results
For the Vegan Creamed Potatoes you'll need just a handful of ingredients: coconut milk (Do you realize already I love coconut?), nutritional yeast, mustard, nutmeg, some flour and a touch of salt and pepper. 
Those few ingredients will give you a delicious white sauce that you will use to dress up the humble potatoes.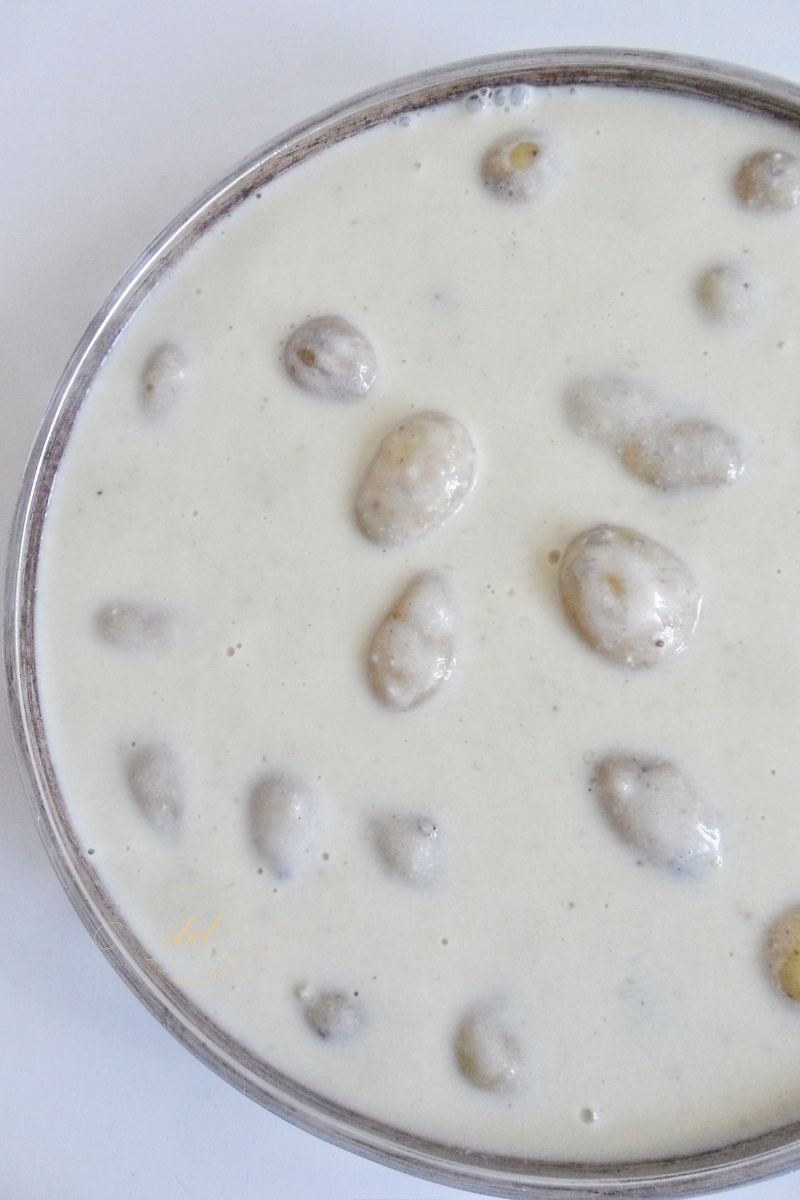 This particular time I used mini potatoes, that I cleaned well before boiling for about 10 minutes. I left them whole and with the skin on for this occasion because I was out of time, and also because I wanted to give another look to these Vegan Creamed Potatoes, but you can also peel the skin off and slice to make like a more traditional scalloped potatoes dish. 

Nutritional yeast + mustard + nutmeg, is a key combo for this recipe. I find that these 3 ingredients combined add a subtle but fantastic flavor to this dish. I hope you like it as much as I do.
If for any reason you want to make this paleo-friendly, use tapioca starch instead of cornstarch, and you are good to go.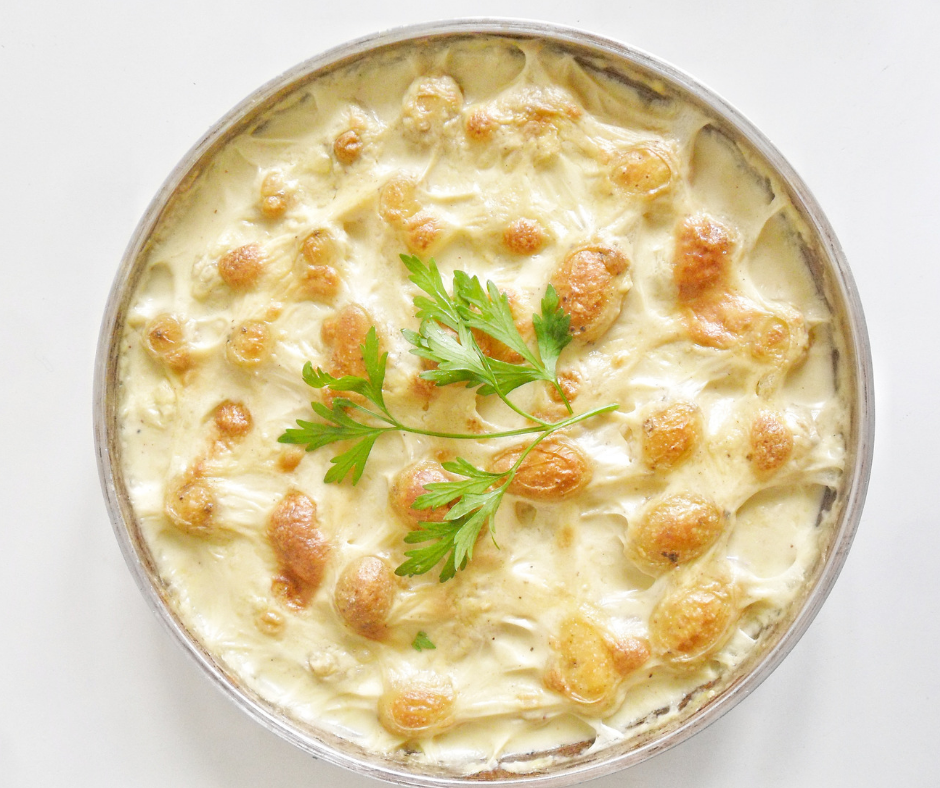 Ingredients
100gr onions
1 Tbsp Ginger powder
1 Tbsp Curry
1 Tbsp Garam masala
200 gr potatoes
400 gr cooked chickpeas
200 gr Carrots, chopped
400 ml coconut milk
Water (amount needed to cover ingredients)
1 tbsp tomato paste
1 tsp turmeric
200 gr fresh spinach
Fresh Coriander or Parsley, finely chopped
Instructions
Sautee the onions with olive oil until translucent and fragrant.
Add Spices: Ginger, Curry, Garam Masala and let it cook for about a minute on low, until fragrant.
Add Potatoes, Carrots & Chickpeas. Add Coconut milk, and finish covering with water. Make sure everything is covered with the liquid. Also add tomato paste and turmeric.
Let it come to a boil and then, simmer for 20 minutes or until the veggies are al dente.
Add fresh spinach and coriander or parsley and mix well.
Serve hot, warm or at room temperature with basmati rice on the side and garnished with fresh coriander.
Enjoy!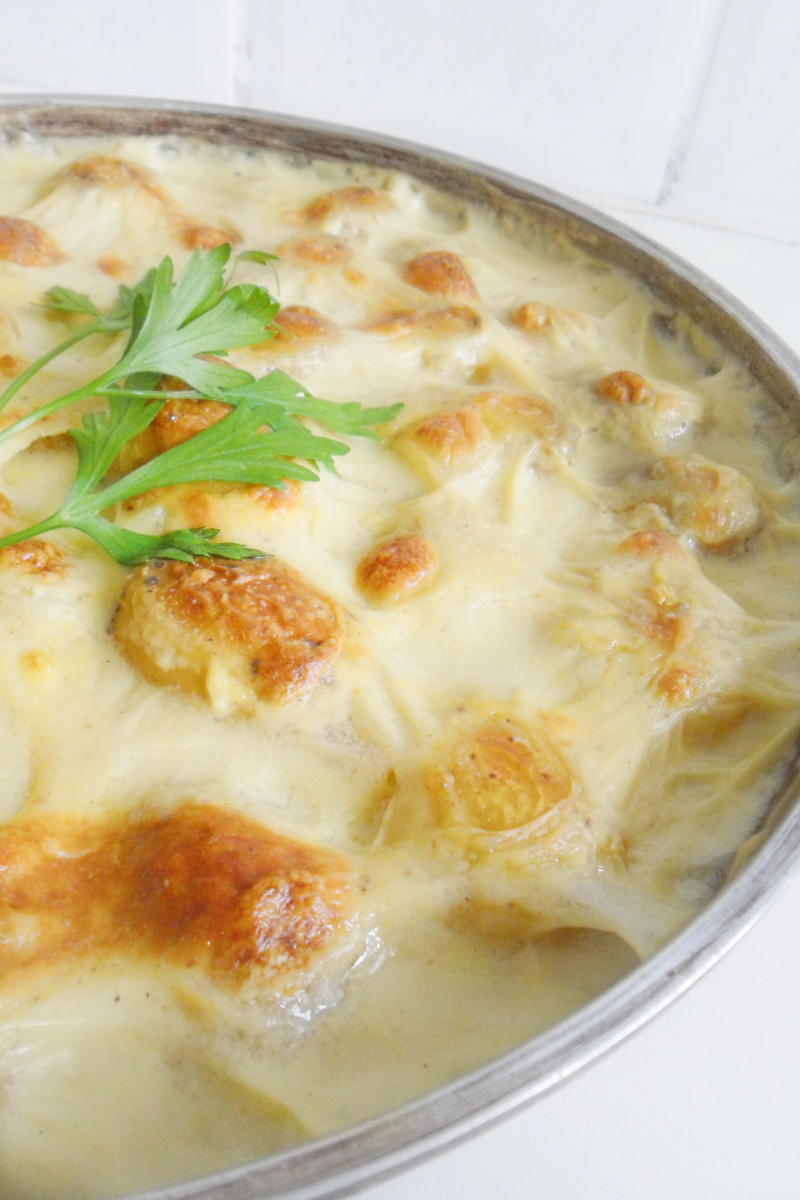 What would you pair these Vegan Creamed Potatoes with?? Let us know in the comment section below and don't forget to share pictures with the hashtag #kasheribbean, when you make this recipe. Follow up on instagram and pinterest to keep up with other quick and easy recipes from us and the blogosphere! 

Until next time! 😉