Jump to recipe
Today we are making fantastic, delicious and super easy Sweet Crescent Rolls.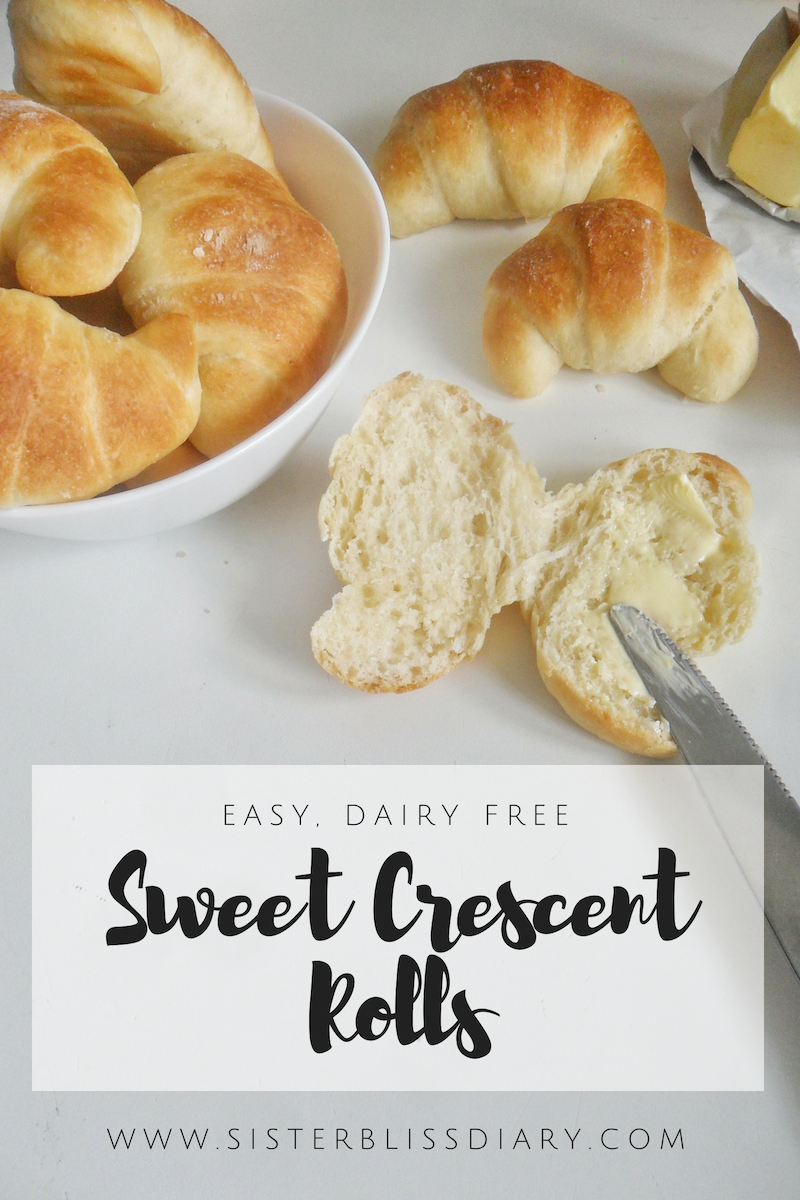 While I was cleaning the house the other day, I found one of my old recipes notebooks and noticed I've tried to make crescent rolls at least 6 times, but the annotations were unfinished. Apparently, they didn't have the ideal fluffy texture and the distinctive aroma (I honestly don't know exactly how to describe) so, I guess after a while I forgot about it. 
So, I feel very happy to share these this Sweet Crescent Rolls in today's post, because even though it may sound intimidating, they ended up being so easy to make, and I will tell you all about this foolproof recipe.
Are you looking for more Shabbath-worthy recipes? Click here
Flour, sugar…
These Sweet Crescent Rolls are made with flour, yeast, brown sugar, vegetable shortening, eggs, water and salt. I am still working on a vegan version, that hopefully I can share soon, but still, it is clear that these Sweet Crescent Rolls are not healthy food.


For this recipe I use vegetable shortening because I wanted to have a setamí (parve) product, but you can substitute butter if you prefer. I haven't use coconut oil for this recipe.

I used bread flour because it is a yeasted product and have quite a lot amount of fat and sugar. If you use AP (all purpose flour) for this, it will be too soft to handle. Of course, all AP flour differ in terms of the protein content, so, some brands of AP flour may work, while others won't work so well. If you ever try with AP, please let us know the details of your adjustments, and the brand of flour you used in the comments section below 😉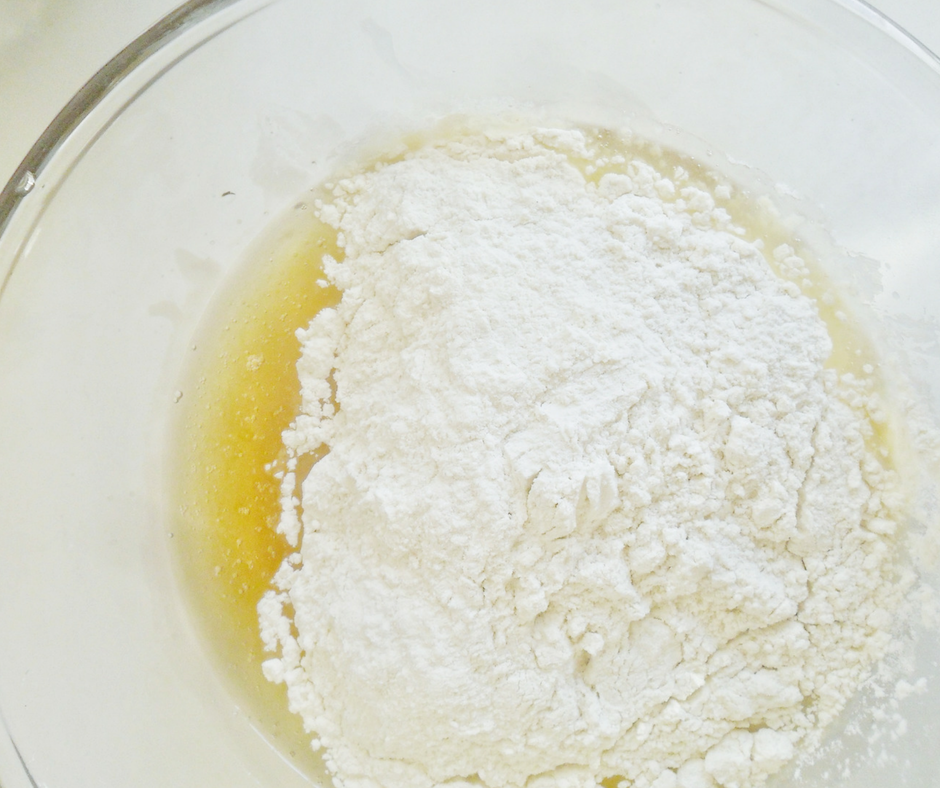 For the yeast, I used instant yeast, so if you just have on hand baker's yeast (which is the same as fresh yeast) keep in mind that you need to triple the amounts.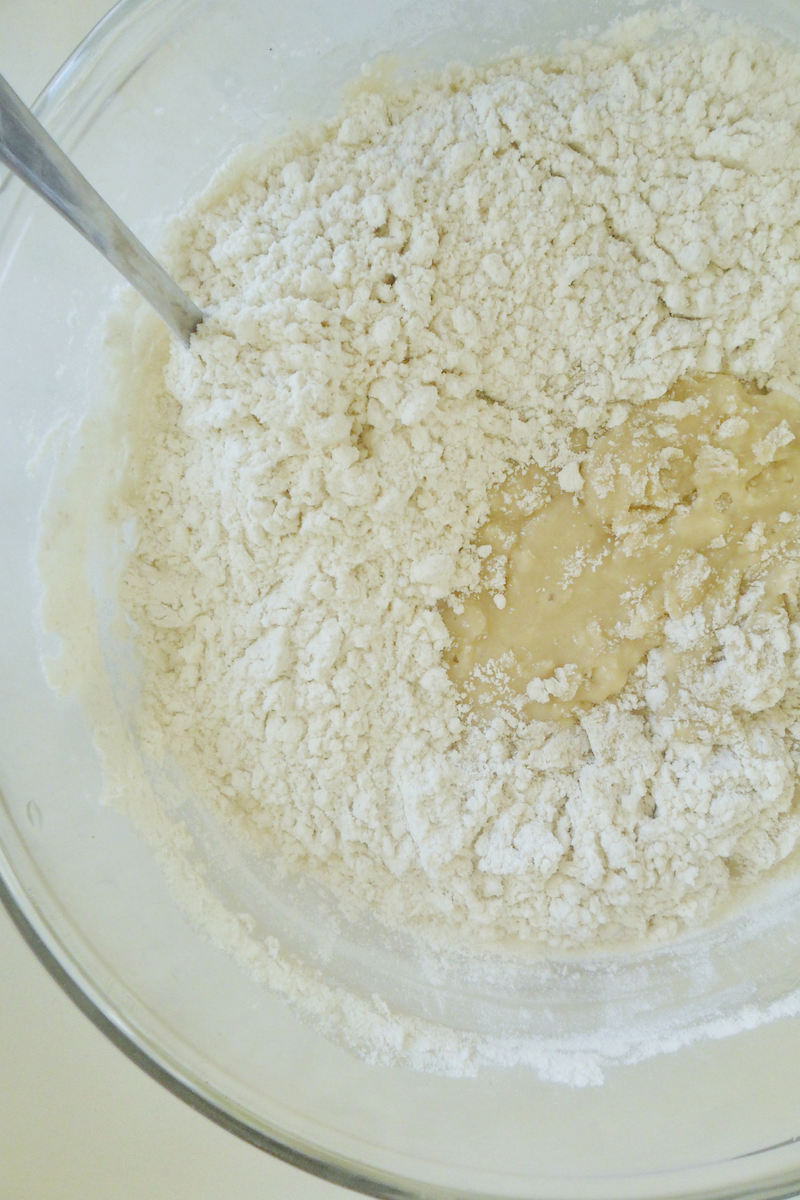 How to make Sweet Crescent Rolls
As the title says, these are overnight sweet crescent rolls, so, this recipe take time to develop in texture and flavor. It has also the plus factor that you don't have to knead anything.
What you really need for this recipe, is a plan and schedule, so that you prepare the dough with plenty of time (26-28 hours before the time you plan to bake) and have fresh, out of the oven crescent rolls for breakfast. Nom nom!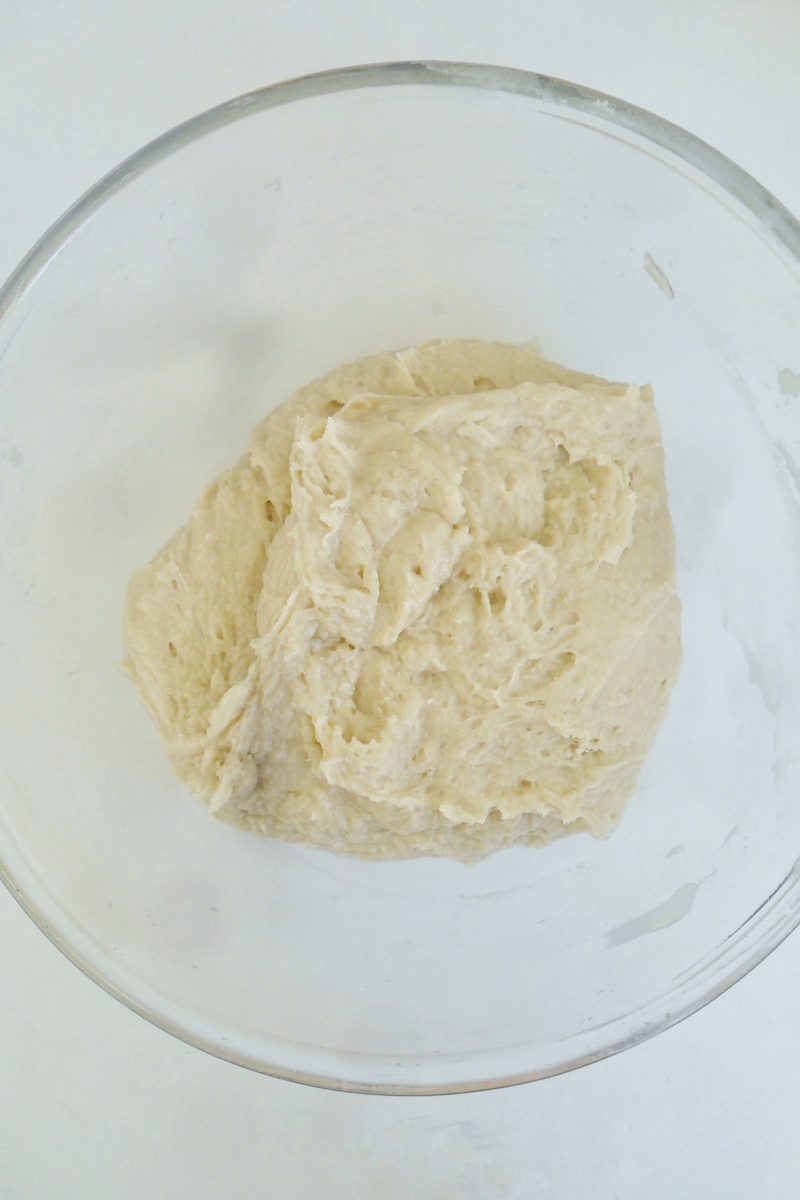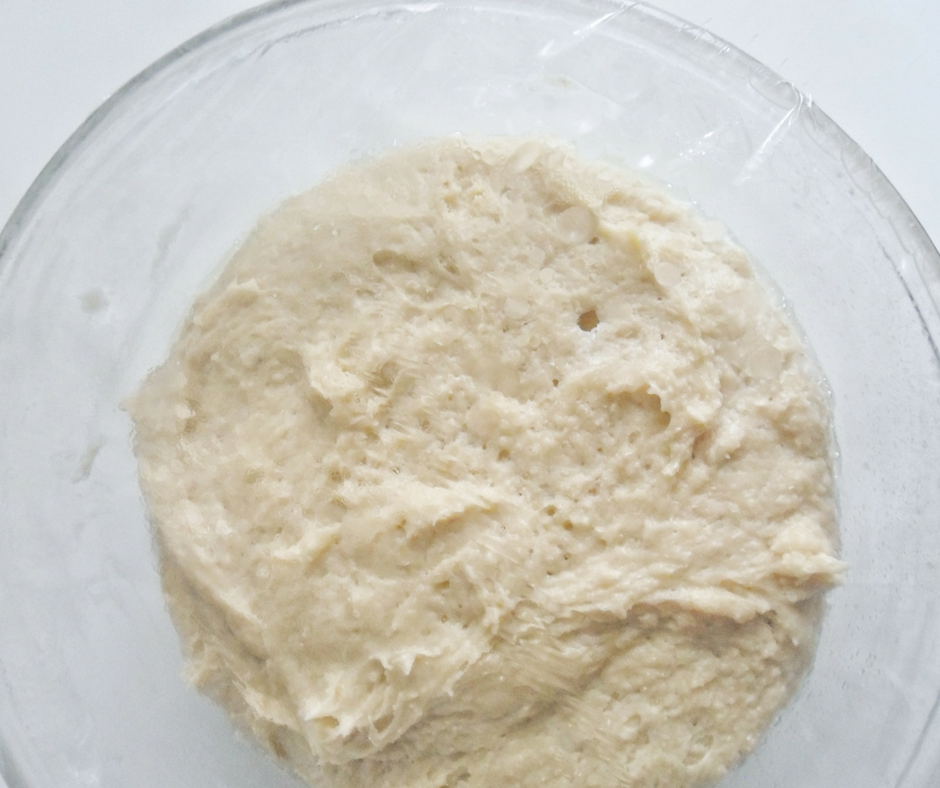 After the dough has rest for 24hrs, the final dough should be 1000gr or very close. Divide the dough in half, lightly flour the surface, roll, cut into triangles and shape into crescents.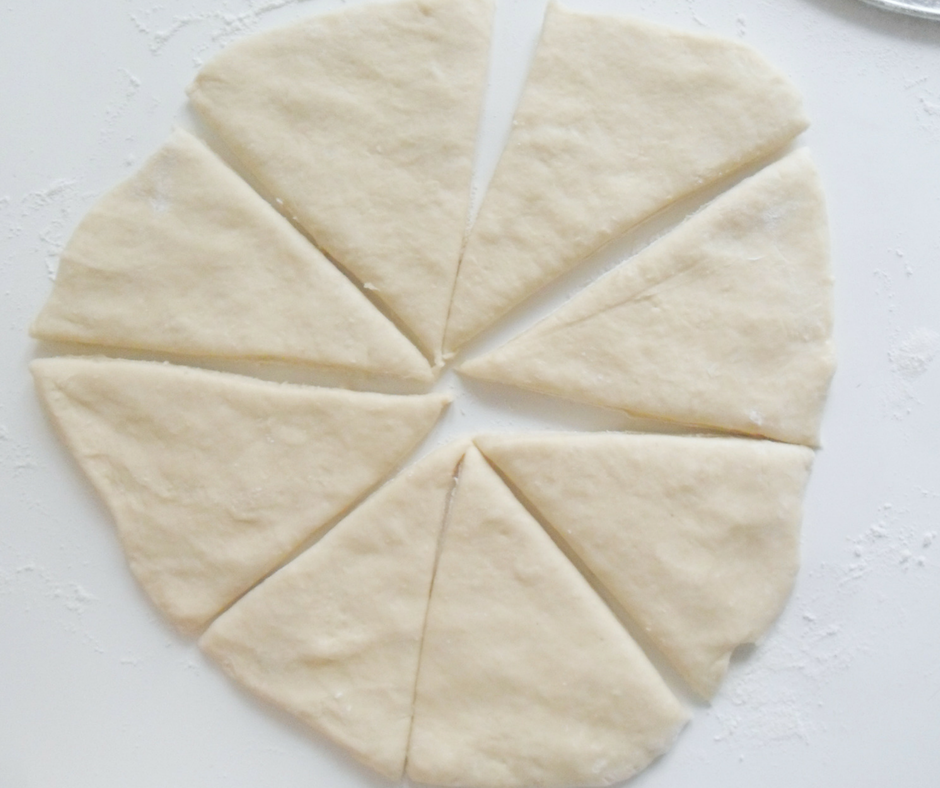 To shape the sweet crescents rolls, take one triangle and stretch the wider side. Then, roll towards you, making sure the end tip is tucked underneath. Place on a baking sheet, at let rest for 3-4 hours, or until double in size. Then, bake in a preheated oven for 10-12 minutes, or until is light golden brown on top.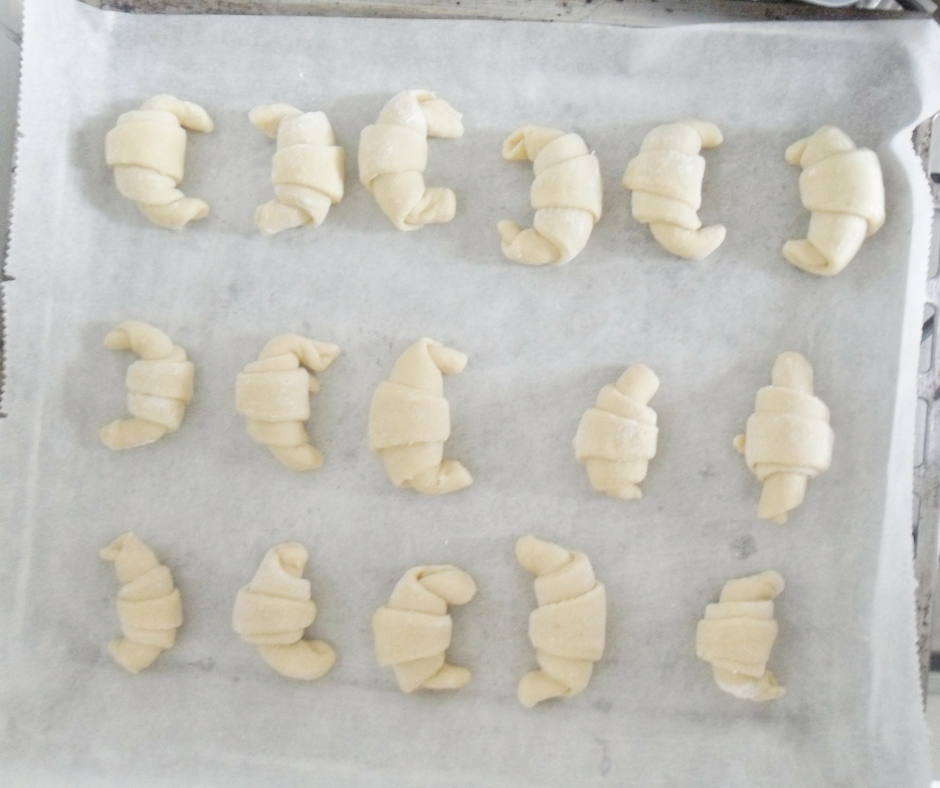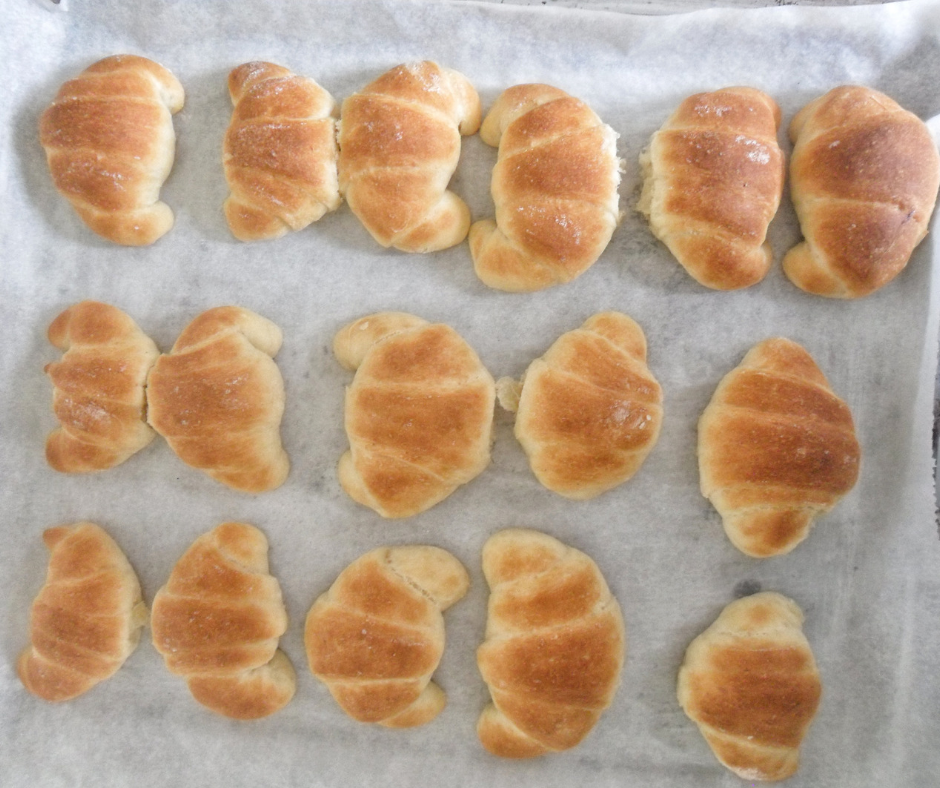 Ingredients
100gr onions
1 Tbsp Ginger powder
1 Tbsp Curry
1 Tbsp Garam masala
200 gr potatoes
400 gr cooked chickpeas
200 gr Carrots, chopped
400 ml coconut milk
Water (amount needed to cover ingredients)
1 tbsp tomato paste
1 tsp turmeric
200 gr fresh spinach
Fresh Coriander or Parsley, finely chopped
Instructions
Sautee the onions with olive oil until translucent and fragrant.
Add Spices: Ginger, Curry, Garam Masala and let it cook for about a minute on low, until fragrant.
Add Potatoes, Carrots & Chickpeas. Add Coconut milk, and finish covering with water. Make sure everything is covered with the liquid. Also add tomato paste and turmeric.
Let it come to a boil and then, simmer for 20 minutes or until the veggies are al dente.
Add fresh spinach and coriander or parsley and mix well.
Serve hot, warm or at room temperature with basmati rice on the side and garnished with fresh coriander.
Enjoy!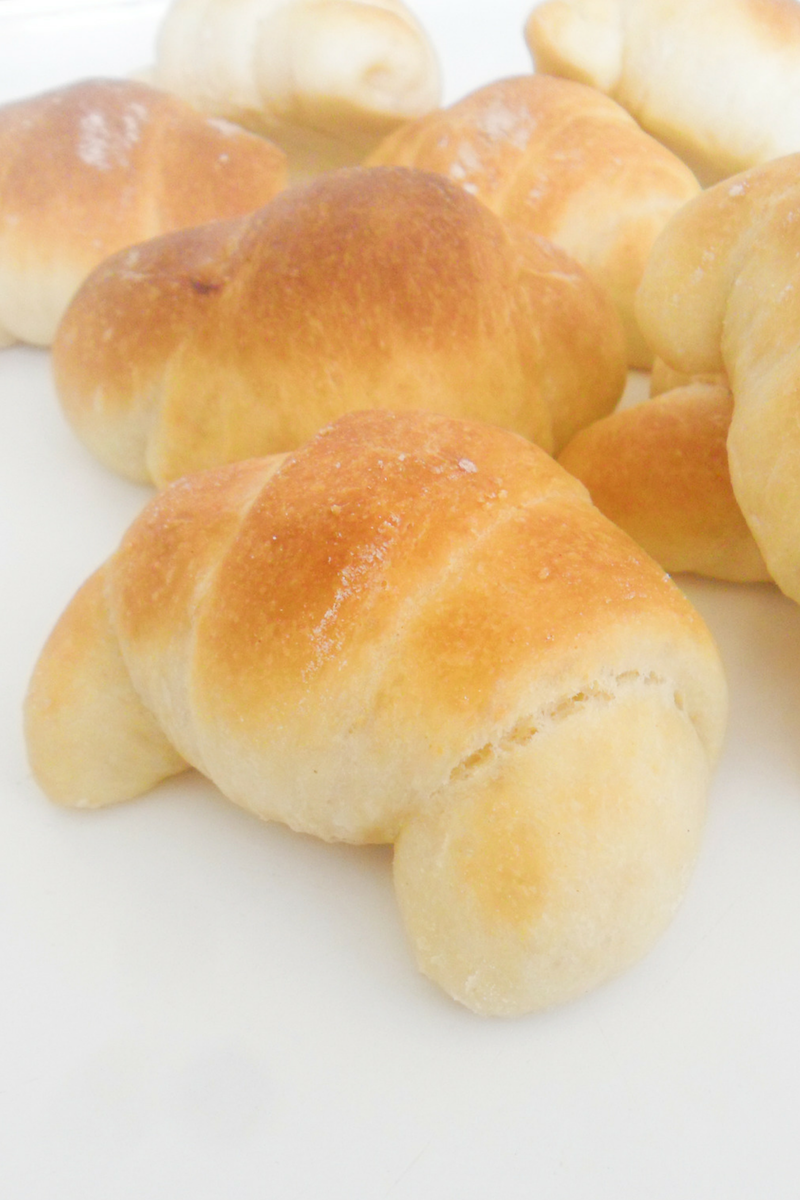 What would you serve these Sweet Crescent Rolls with? I will definitely pair with classic hummus or babaganoush.  If you think of another dip to pair these babies with, let us know in the comment section below. And, of course, don't forget to share pictures with the hashtag #kasheribbean, when you make this recipe. Follow up on instagram and pinterest to keep up with other quick and easy recipes, meals ideas and travel posts!! Until next time! 😉