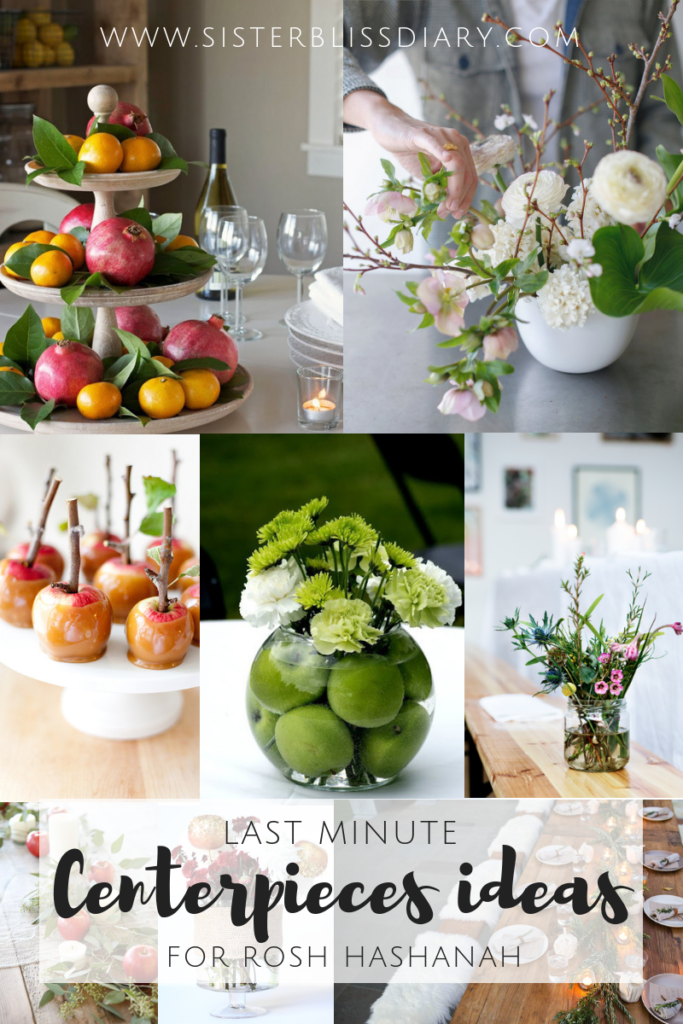 In today's post I round up my 10 favorite last minute Rosh HaShanah Centerpieces ideas, that are super simple to make and budget friendly, so that you, and I, can add that lovely touch to our Rosh HaShanah table. Just click on each title to go straight to the tutorial.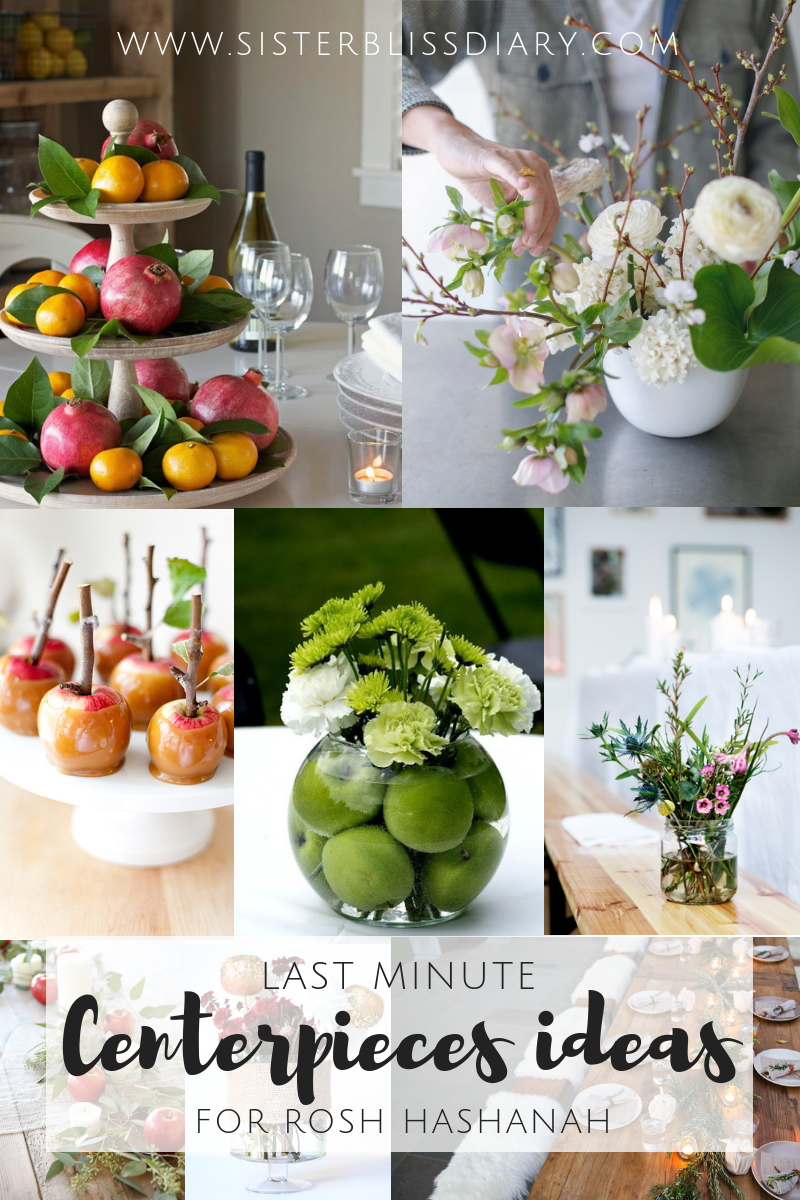 This centerpiece is obviously very simple (I love it!), made with fresh rosemary (yup, you read that right!). You can make similar arrangements for literally any occasion. To give it some Rosh Hashanah vibes and a pop of color, you can place pomegranates or apples on top.

This is basically the same concept as the one before, but uses eucalyptus (I can imagine the smell already!) Find the tutorial here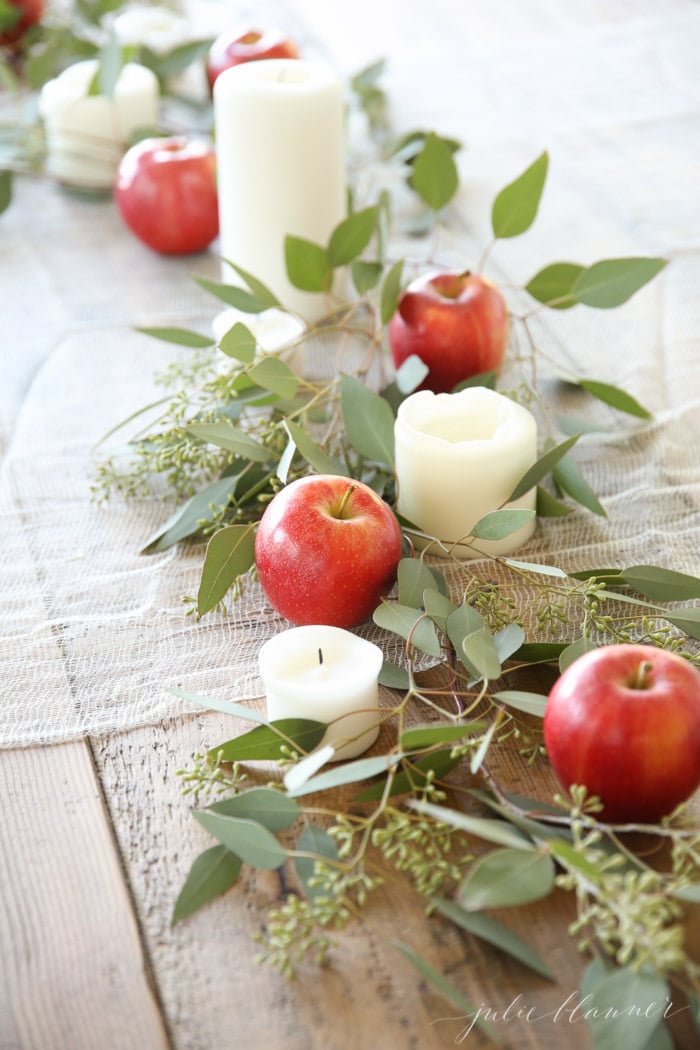 3. Tiered Pomegranate & Oranges Centerpiece
Unfortunately, I couldn't find the original post for this beauty (apparently the blog has been deleted), but obviously is not rocket science. Perfect for me! 😀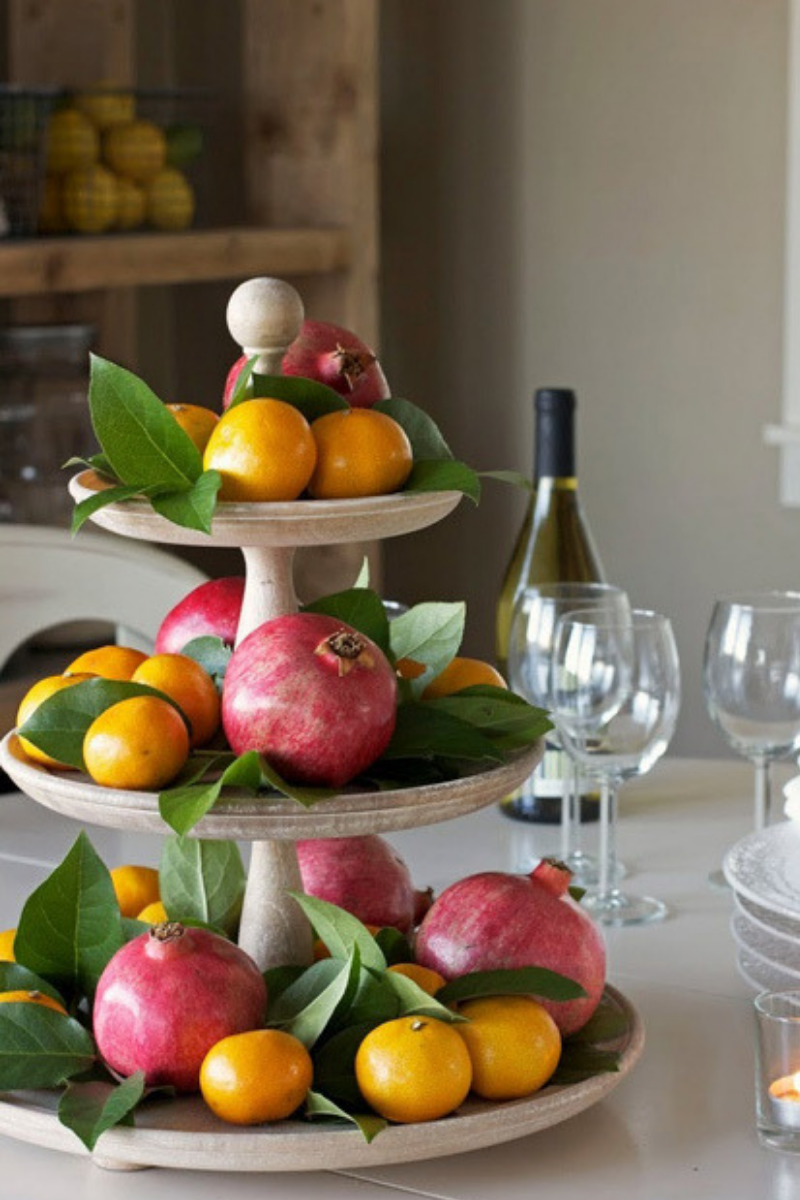 If you are a complete foodie and can't think of anything else but an edible centerpiece, this is a good option 🙂 I did this last year and it doubled as dessert for some kids lol. A few apple bowls on the center of your table and you will be good to go.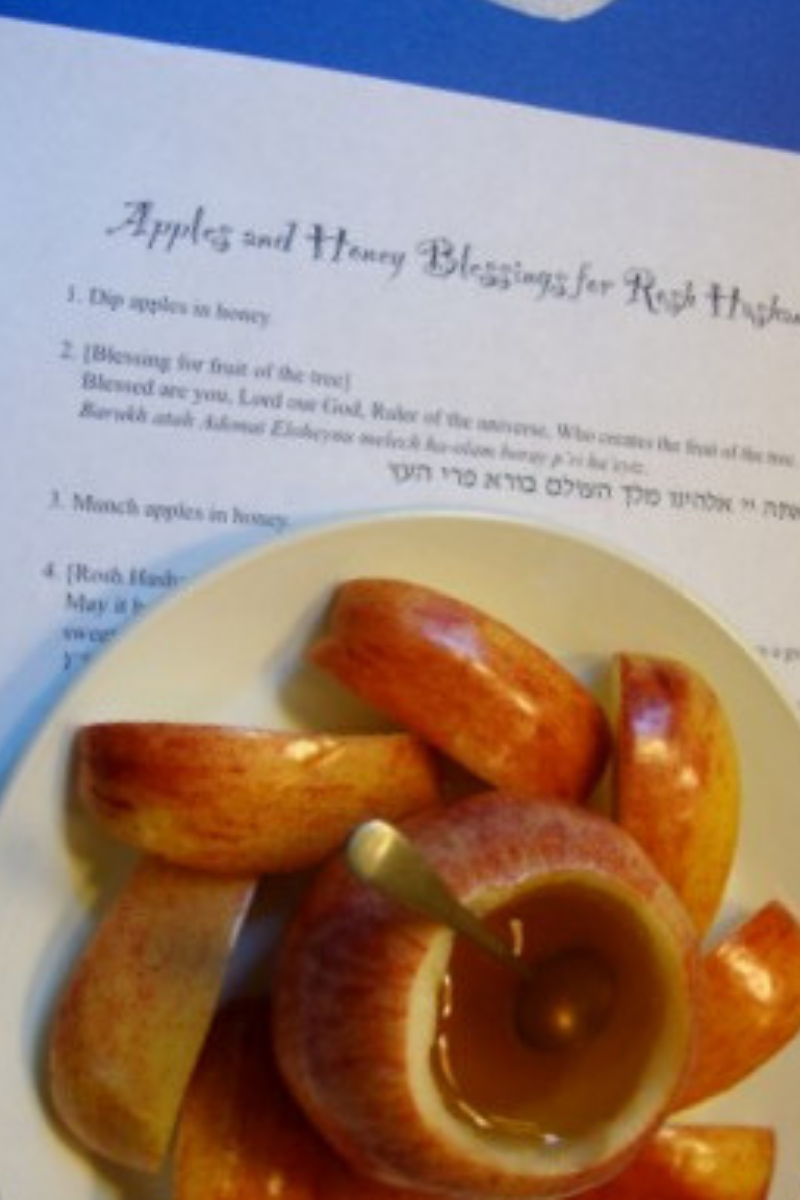 Apples + Candles. It cannot get more simple than this! Tutorial is here.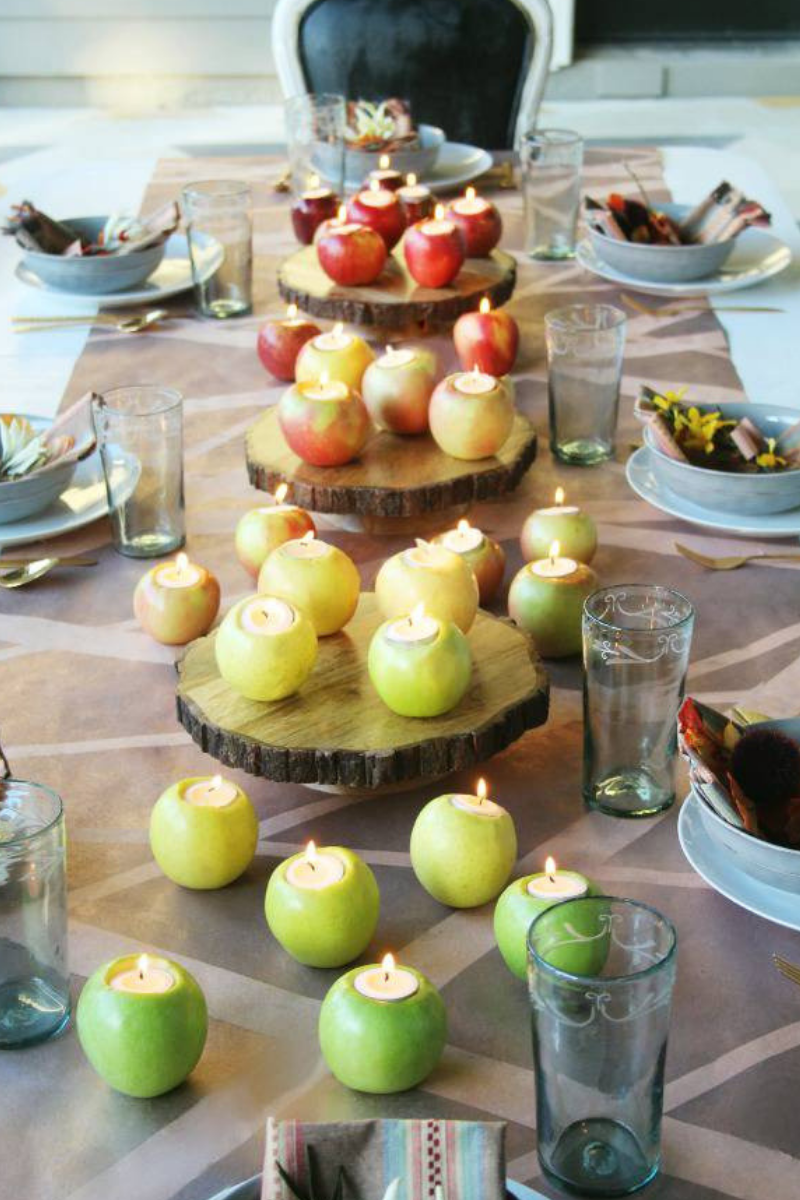 If you are more of a floral person, you will like this beautiful and simple flower arrangement with pastel flowers that can easily be on your table for countless occasions. Find the tutorial here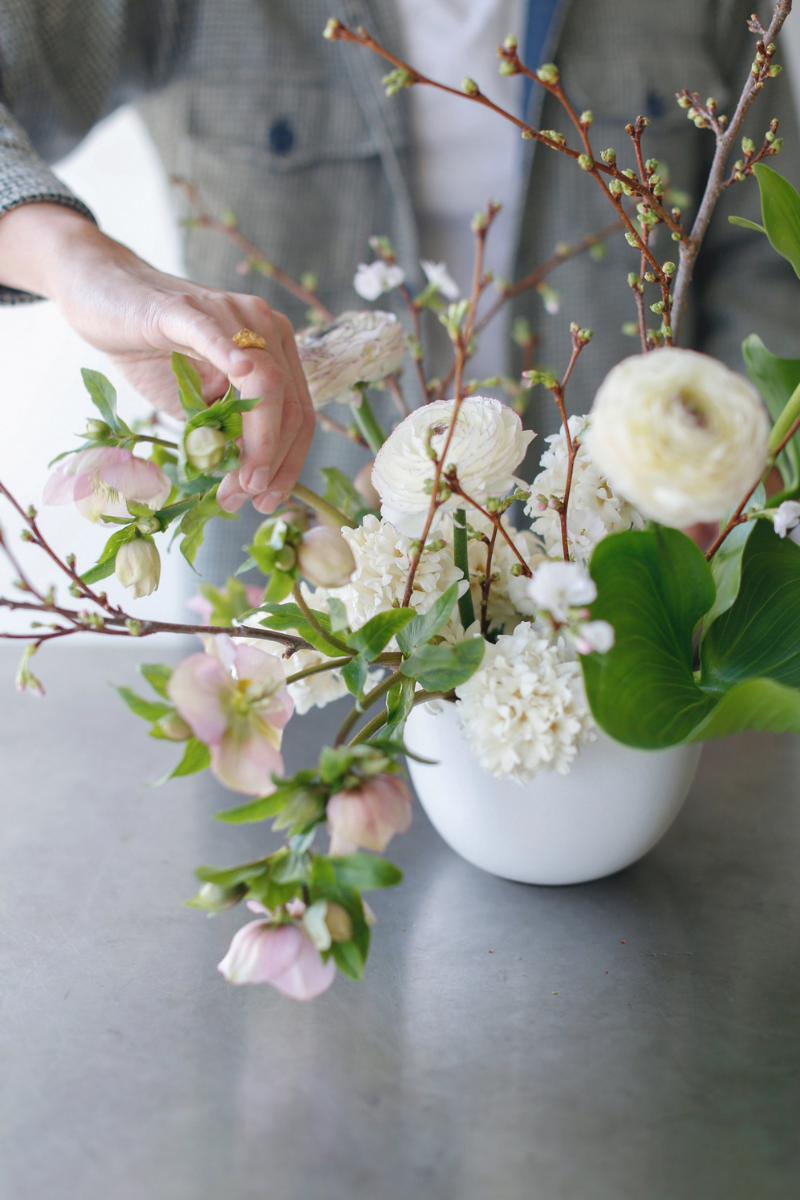 Cute and clean is what comes to my mind when I see this beautiful centerpiece. You cannot beat the beauty of a clear vase filled with apples and fresh flowers <3 Click here for this  simple DIY.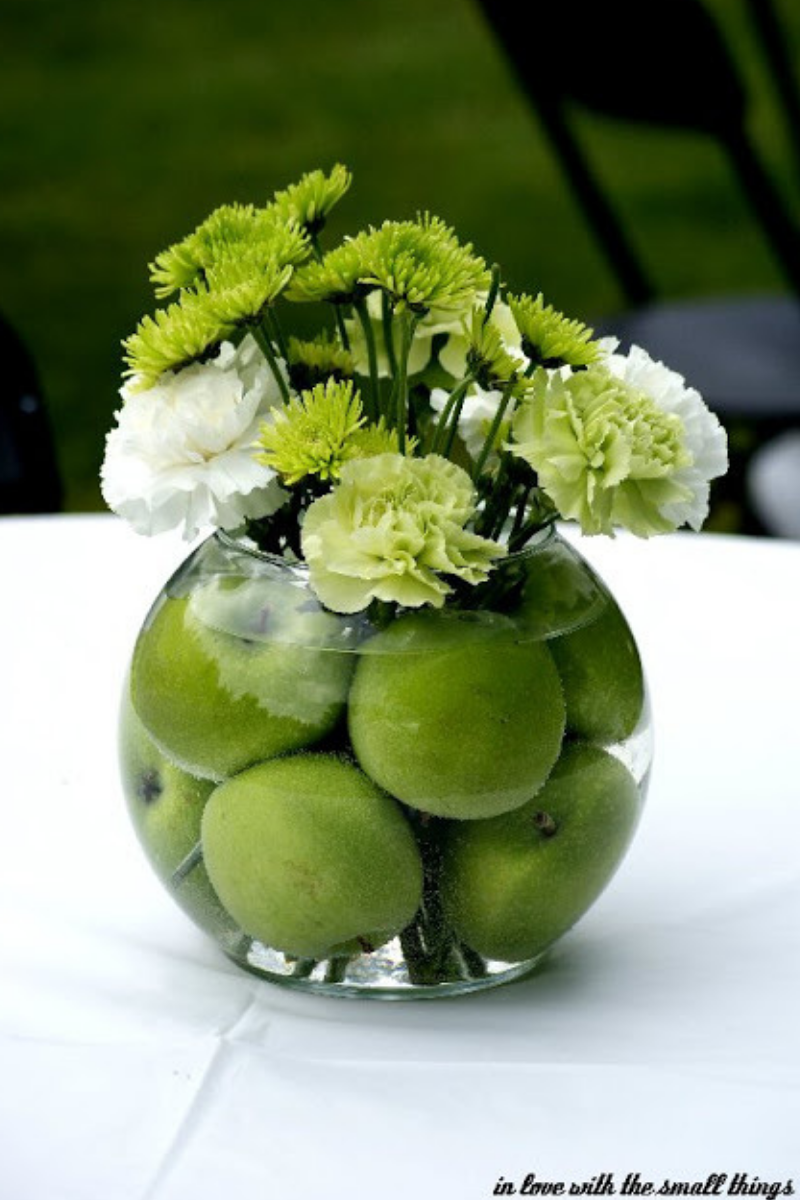 These Mini Caramel Apples make an adorable and yummy centerpiece. Find the tutorial here.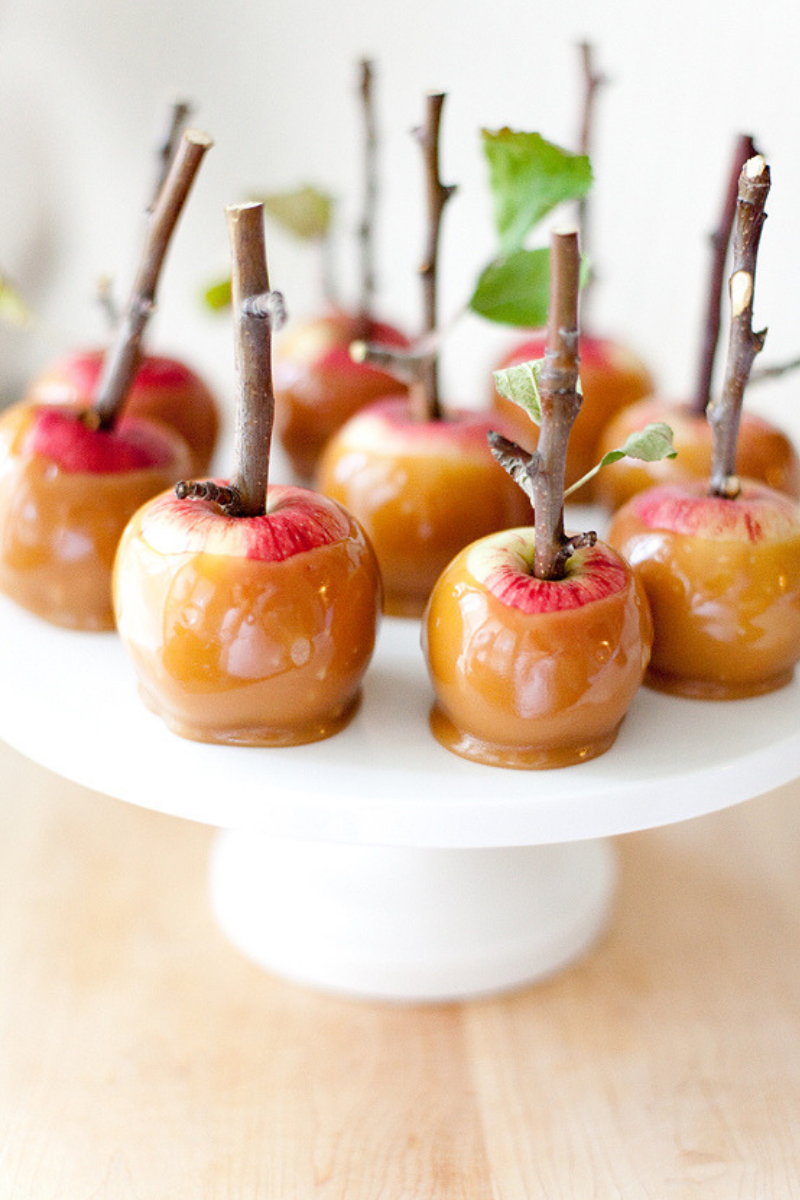 For those of you who love to add golden accents to everything, you can try this one here. I personally don't like the idea of using fresh apples, so that they are not wasted (I will go with fake apples instead) or, you could use edible glitter if you can find it easily.
Another idea that comes to mind is just paint in golden color a few fake apples and attach to skewers with hot glue. Easy peasy.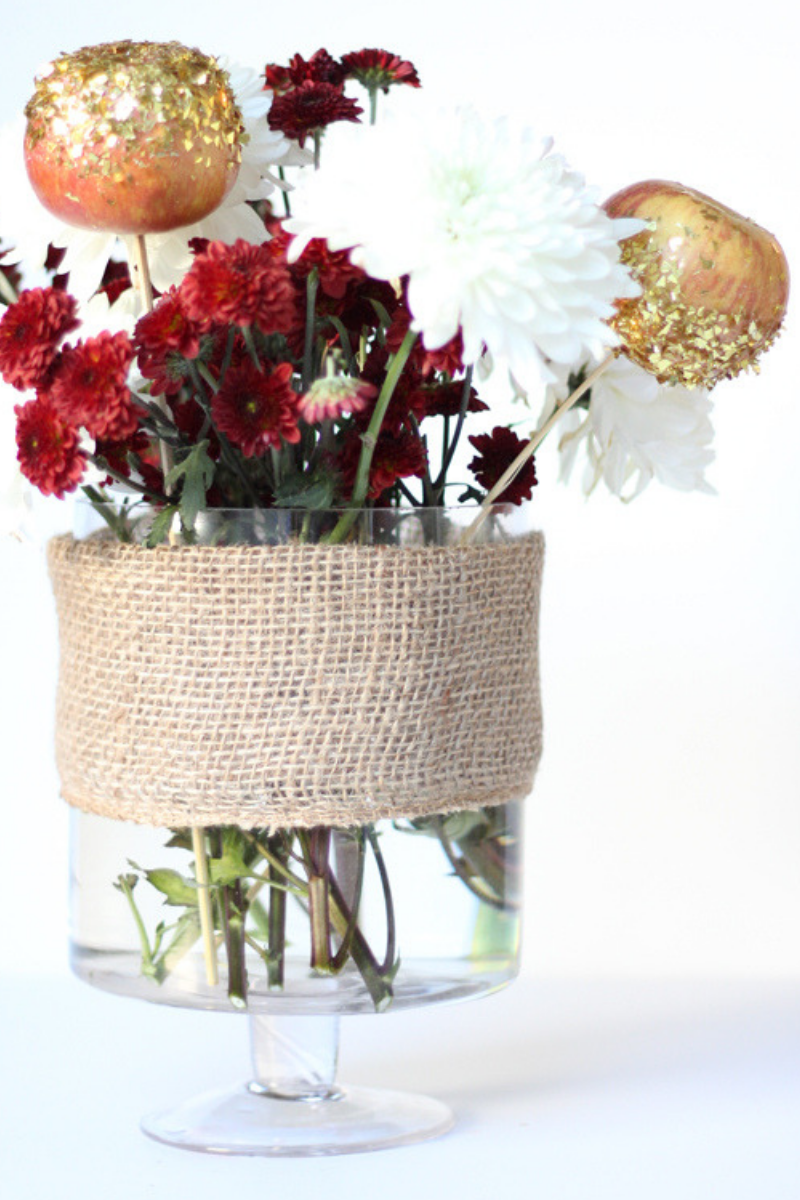 If you are a free soul that prefer timeless design ideas and want to use what you have at home, you may find this tutorial on how to make simple flower arrangements by Glitter Inc. very useful. Take a look here.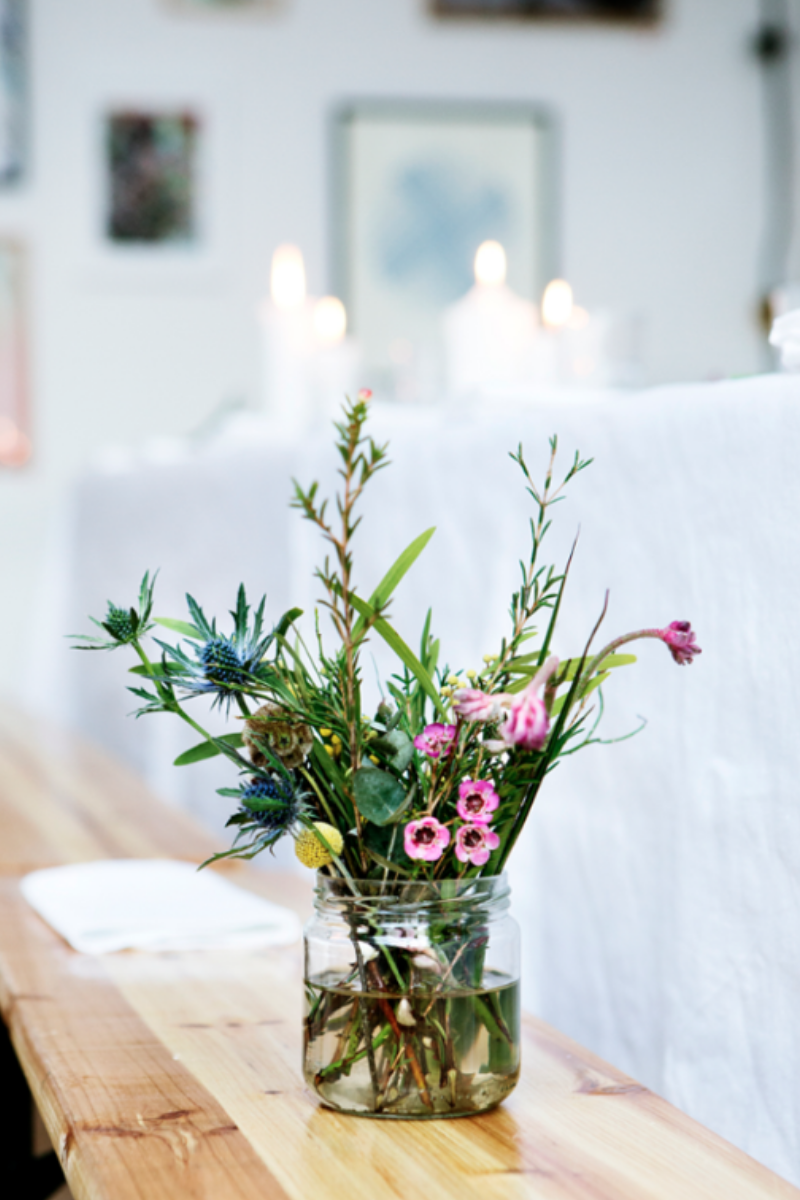 And, with this free style flower arrangement we get to the end of this post. Tell us, which Rosh Hashanah Centerpiece is your favorite? Let us know in the comments section below or head to instagram to say hi and leave your comments! And don't forget to follow on Pinterest & Instagram for more inspiration and easy recipes!
Until Next Time!