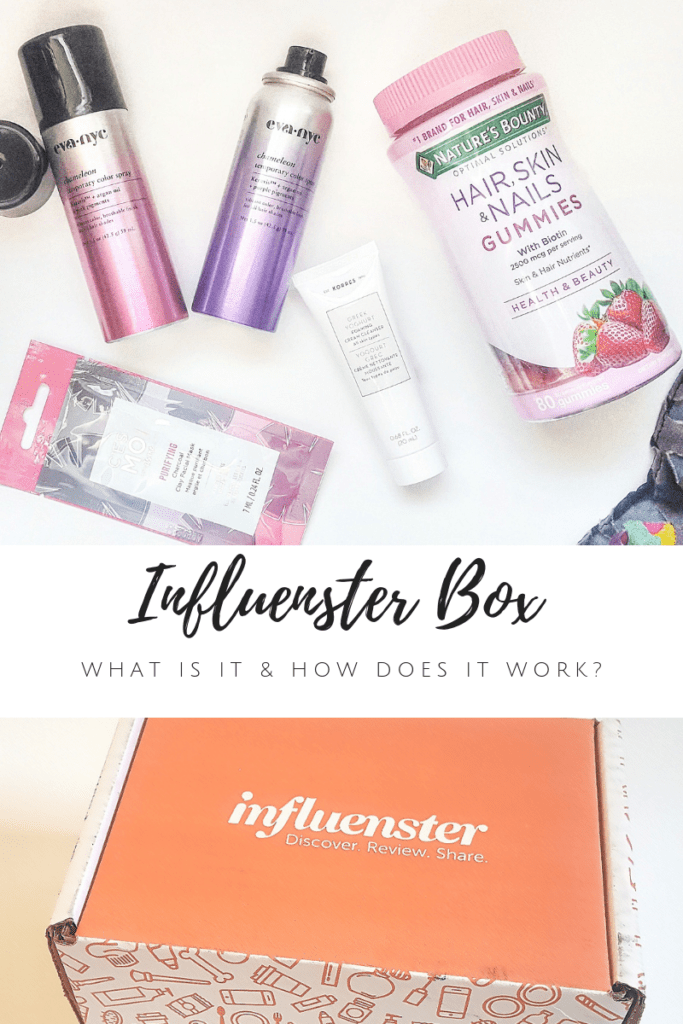 My first Influenster's Boss Babe Box.
I first found out about Influenster while I was looking for makeup samples. I was just getting into makeup again after a decade, so after a quick internet search I landed on their website. Their concept sounded pretty good to me: Sign up for free, complete your profile, write reviews of your favorite products and get a chance of getting free products to review, so I decided t give it a go. 
After about a month or so, I got a notification on my phone that I was selected for the Boss Babe Vox Box and I should expect to receive it in a matter of days. A week later my first box was delivered. I was super duper excited to say the least! (First, because I hardly win anything, and second because their products really matched my interests!)
What did I get in my first box?
In my first box, I got several beauty products. Most of them I have never heard of before. Here is what I got: 
Greek Yoghurt Cream Cleanser by Korres USA
This product was fantastic. It has a really nice texture, it is very light and leaves a wonderful feel on my skin. What I like the most is that I don't feel any residue afterward.
C'est Moi Purifying Charcoal Clay Facial Mask
This product was also great. After use, I could feel my pores so clean and literally breathing. It is very light in texture and, of course, it is dark; so I suggest you apply with gloves to not mess up with your nails and don't leave it more than the recommended time or apply in areas that are not recommended or you may end up with a darker spot on those areas.
Hair, Skin & Nails Gummies from Nature's Bounty:
Definitely, this product works! I can tell you that because back in February my nails were super fragile and breaking every second, so I always keep them short; and now, a little over a month after starting using them, and for the first time in years, I can grow my nails and style with french tips! Ha!
Eva NYC Chamaleon Temporary Color Spray:
I wanted to love this product so much but it didn't actually work for me. I first used the purple one and it didn't show up in my hair. In the description, they claim to be a brushable spray. It doesn't get super hard like other sprays, but for me, it was not easy to brush either. The pink color shows a tiny bit better on my dark hair, but not much of a difference. I am not super adventurous with my hair so I really didn't mind, and apparently, it can work well on lighter hair.
Special Delivery Box from Taste of Home Coupon 
I got a coupon to try this subscription box for free. The Special Delivery Box from Taste of Home is delivered 4 times a year, and in each box you get a selection of Taste of Home approved recipes, approved products and gadgets and a copy of one Taste of Home cookbooks (which I wasn't expecting so it was a nice surprise!).
You can get this box as part of a subscription, or you can get a single box as a treat for yourself or a birthday present for yourself or your foodie friend! Check the Special Delivery Box Subscription here. You can also watch the unboxing video here. 
First Impression & Final Thoughts
As you can see, you get a ton of value on these Influenster's boxes. I loved my experience because I got to discover new products, which are backed you by tons of reviews from people like me and not celebrities. And also, I get to try the products before buying at the store, so I don't have to waste money if the product doesn't work for me. 
Influenster is great too because as a social platform, you get the opportunity to connect with other bloggers and influencers with similar interests to yours, which is and added bonus. 
Make sure you check Influenster website for more information, and don't forget to follow us on Instagram & Pinterest for more! 
Until next time,
Hannah