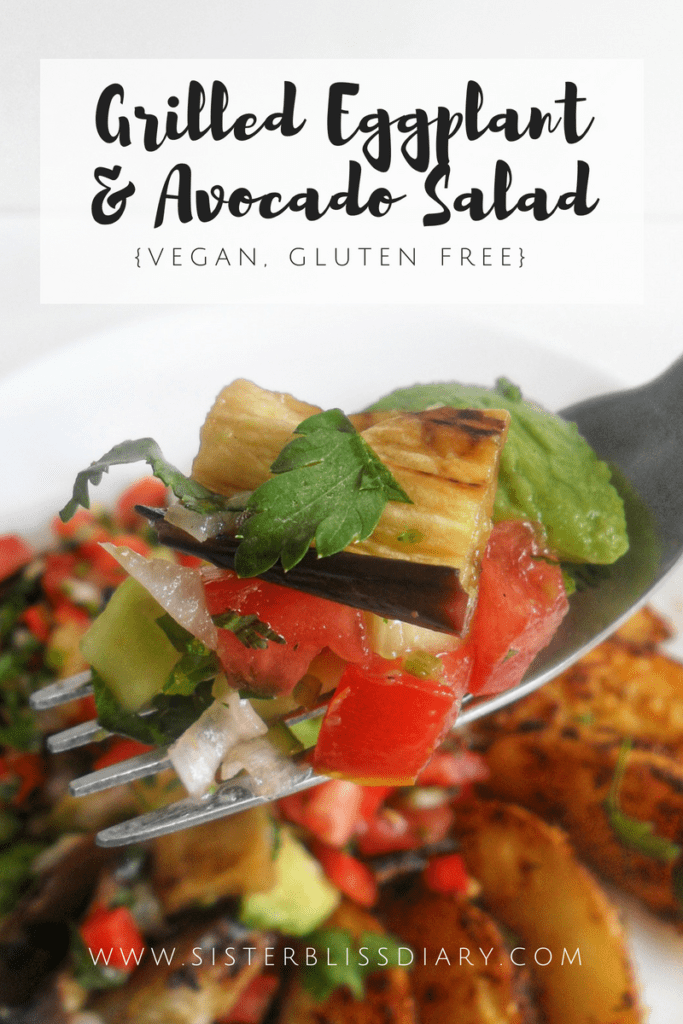 Today is the day for a scrumptious Grilled Eggplant Avocado Salad; so flavorful and fresh; perfect for summer days.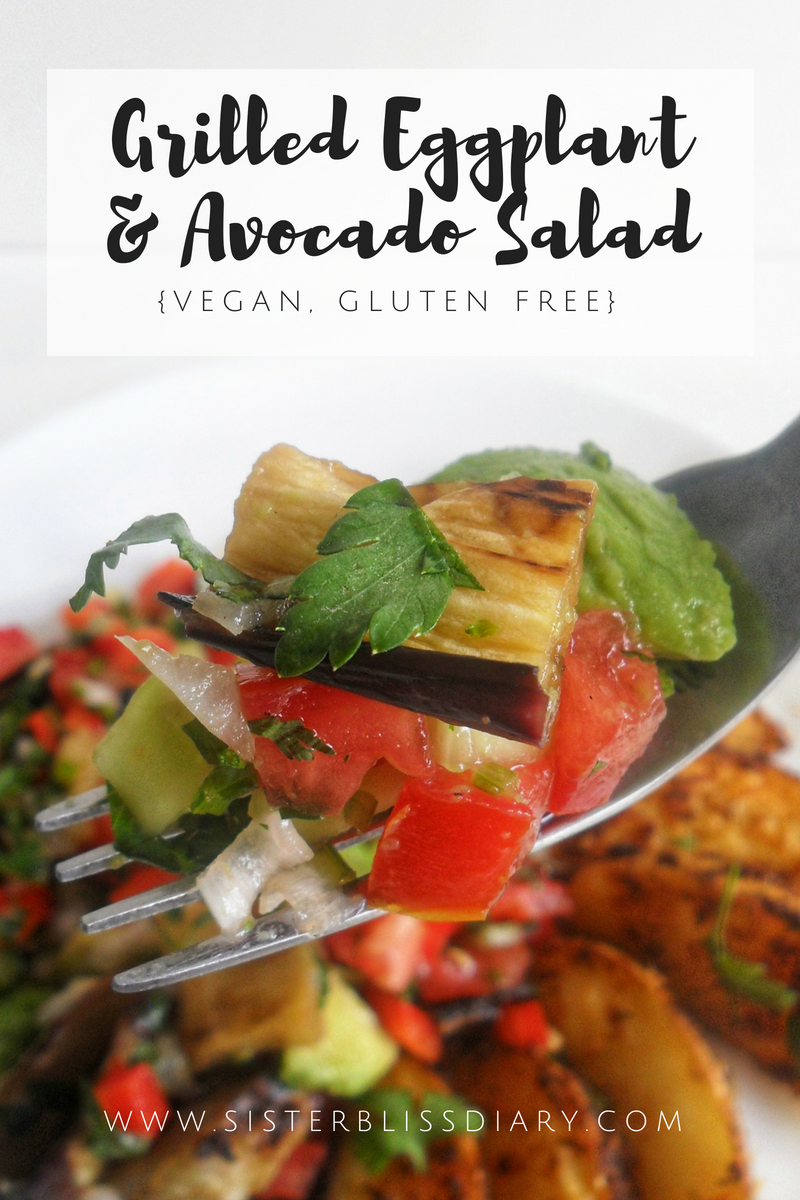 When I was a kid, I pretty much hated eggplants. and it wasn't until I was like 15, when I discovered middle eastern cuisine, that I started to eating different eggplant recipes with certain enthusiasm.
Quickly I wanted to start to experiment by myself. I had big expectations but I was quickly disappointed, specially because I used to compare my poor skill to those of my mom, who is an eggplant master. This is one of the reasons why, when someone asked me if I like eggplants, I would literally say: "I don't like eggplants except for the recipes my mom prepares".
I was so intimidated by those weird creatures. To my eyes they were flavorless and gross, until that magical day I tried babaganoush for the first time. I was hooked by the smoky flavor. From that day on, I started to love smoky and grilled eggplants. (yes, I don't love other methods 😛 For example, I don't know if I would be able to swallow sweet eggplants in syrup (a middle eastern sweet delicacy), but I am willing to try at least once.
Ingredients for Grilled Eggplant Avocado Salad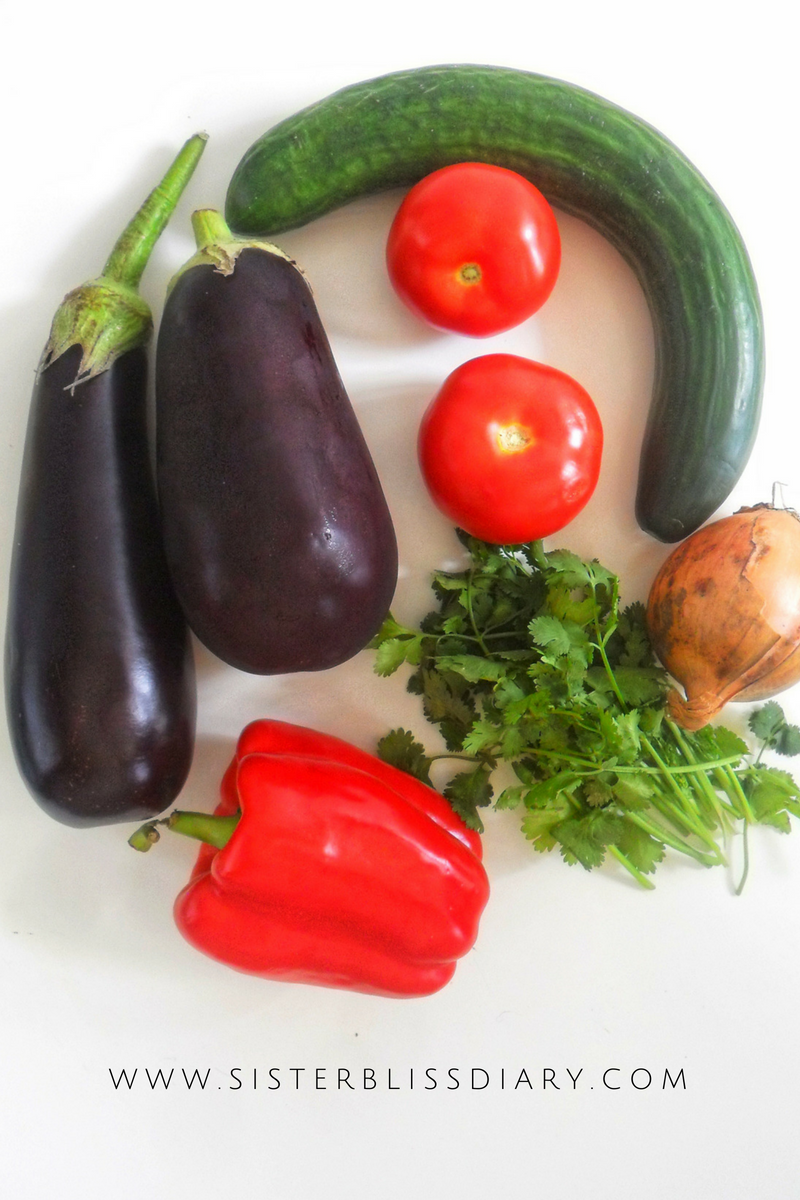 When I made this salad for the first time a couple of weeks ago; it was so hot!  That particular day was so incredibly hot and humid that I couldn't think about eating what I normally eat. Things like rice and beans, plantains, yuca, or even a piece of bread, seemed so heavy; so I decided to make either salad or eat plain watermelon the whole day.
This Grilled Eggplant Avocado Salad (or salsa) ended up being the perfect companion for some Spicy Roasted Potatoes. So, light and fresh. Or if you prefer, you can eat as salsa over some toasted bread slices.
This Grilled Eggplant Avocado salad can be done in a few minutes and with minimum and cheap ingredients, which is a real plus. The ingredients are so humble, but don't let this fool you, because this salad is full of flavor.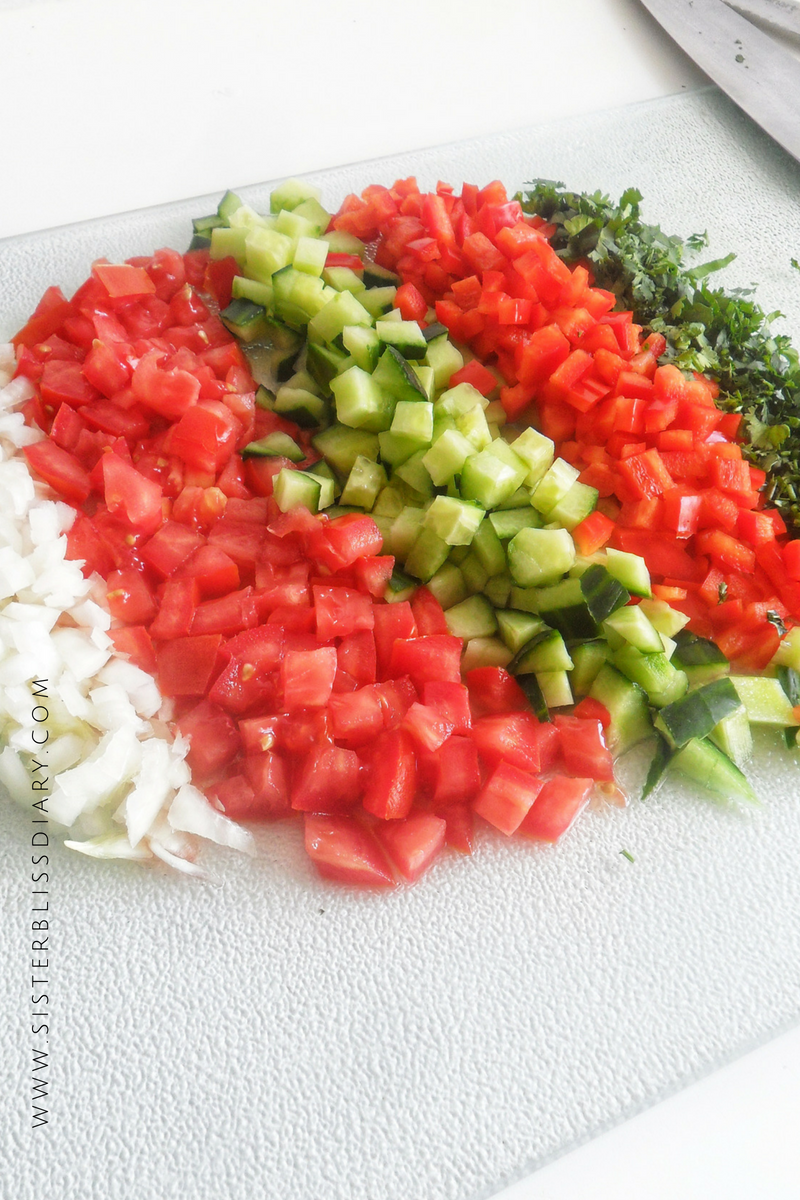 I looked into my fridge and tried to think in a fresh combo. Quickly I chose the ingredients in my head: tomatoes, cucumber, lettuce, onions, lemon, lots of parsley… but, I didn't want a plain old green salad…
What could I add to make it more interesting?… Since grilled food is the theme of the summer, and I had two lonely eggplants on the fridge starring at me, I decided to add grilled eggplants to the mix, to get into the summer theme.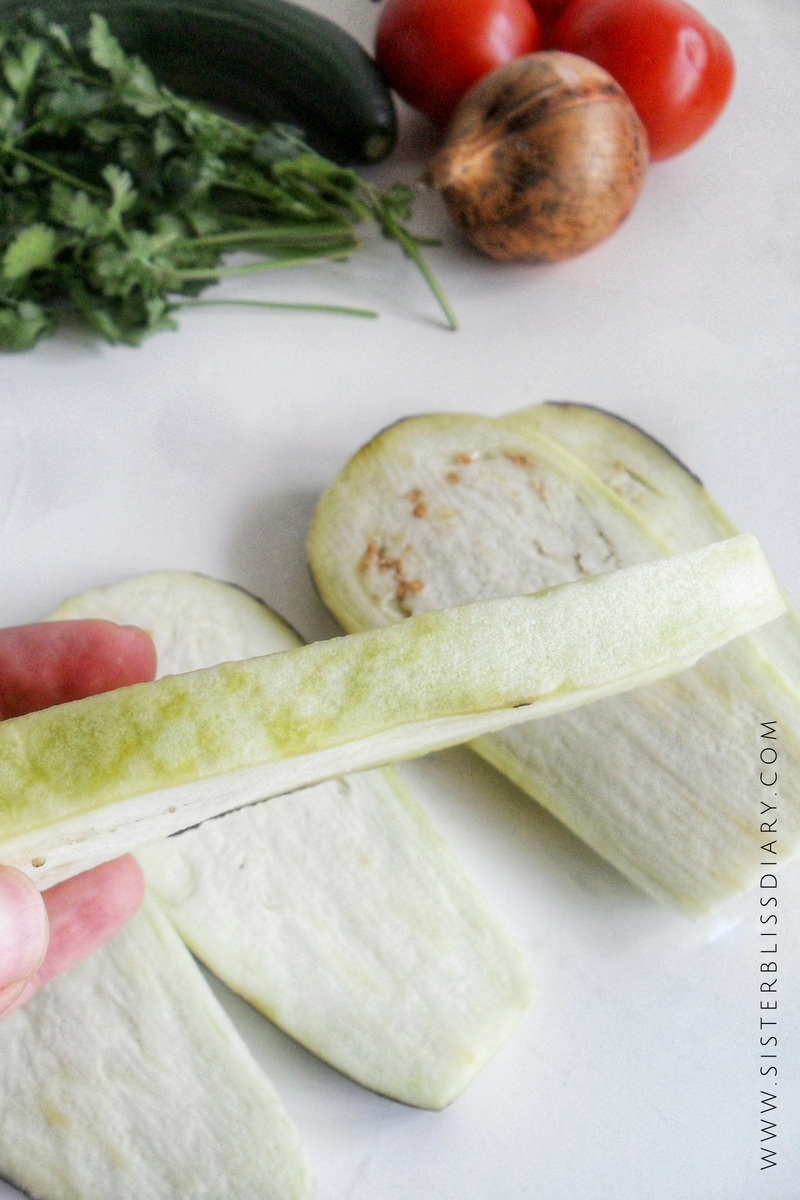 The avocado came in last, as I was considering to add some creaminess. An avocado dressing would be an interesting dressing for this salad (super easy, I will share in another post!), but I was lazy. This hot-humid weather has me like "I just want to be under cold water 24/7!!, lol. If you are like me you can just add chopped avocados.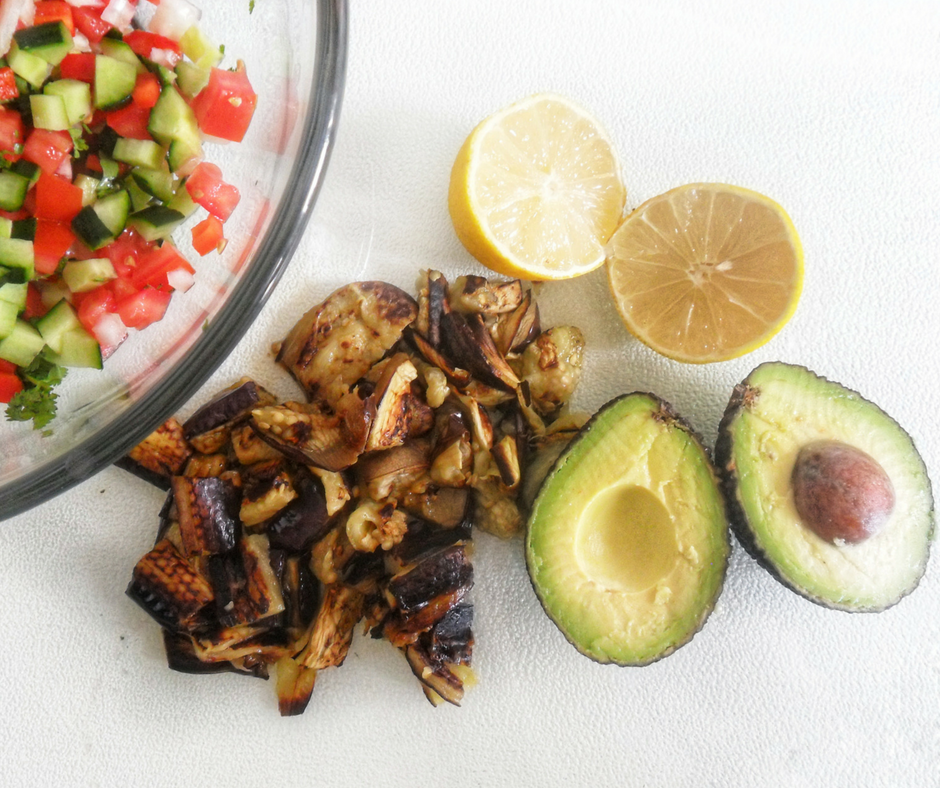 How to make Grilled Eggplant Avocado Salad
As you can see, this Grilled Eggplant Avocado Salad comes together in a blink. I know, you think it doesn't because you have to cook the eggplants, but they actually cook pretty fast.
I like to remove just a little bit of the skin from the eggplants so they hold their shape and don't become a puree.
While the eggplants are grilling, chop the rest of the ingredients. Chop and let cool down a bit befofre adding to the rest of the ingredients as you don't want the other fresh veggies become mushy.
You can add some finishing touches to this Grilled Eggplant Avocado Salad, like extra virgin olive oil and other spices or herbs if you prefer. Check out the recipe below.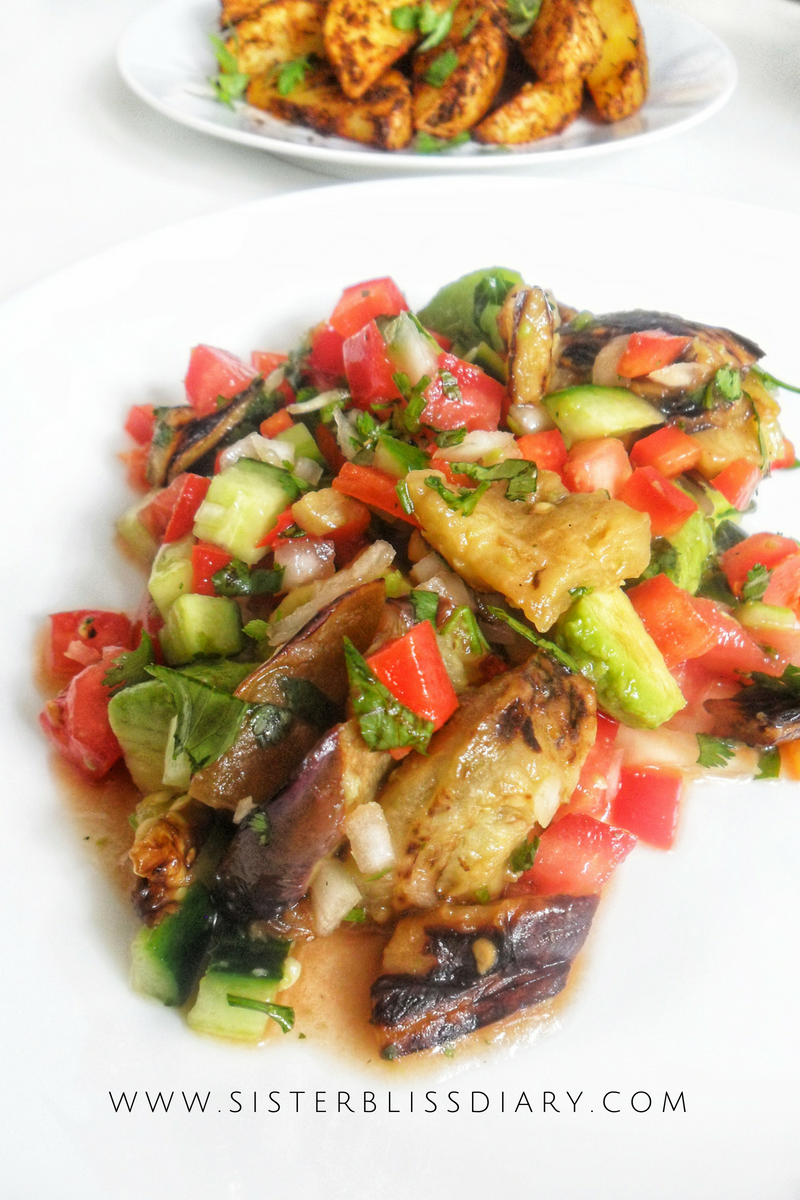 Love this recipe? Let us know across social media with your delicious pictures and by sharing with your friends and family!! Follow on instagram and pinterest where we share our favorite quick and easy recipes from the blogosphere! We appreciate your support!