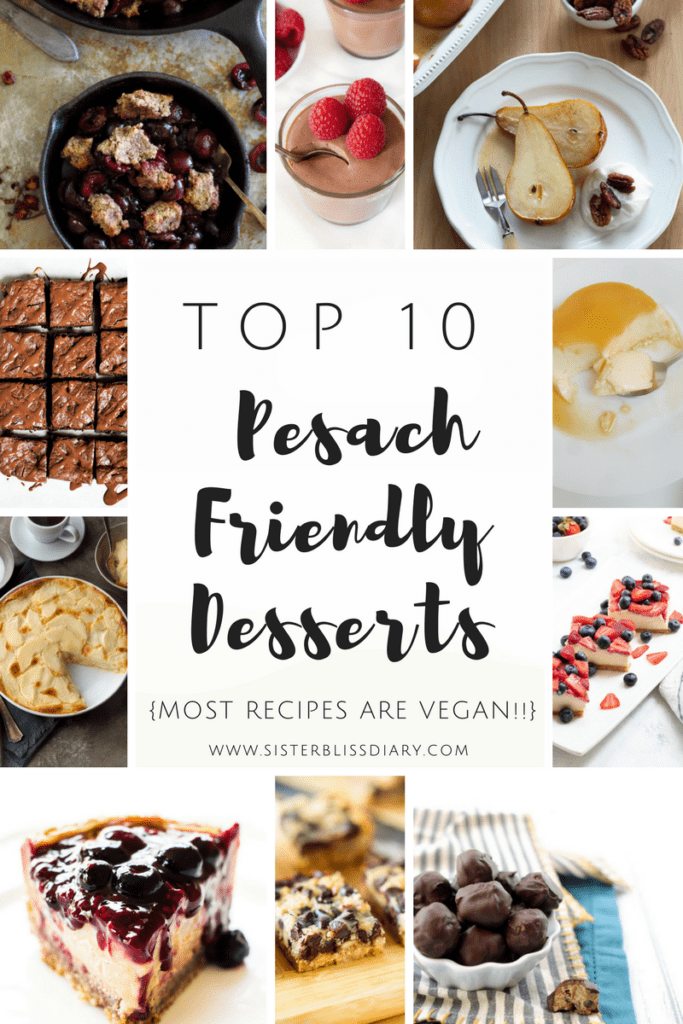 If you are still wondering what desserts to put on the table during Pesah, you don't have to wonder any longer. In today's post we share our Top 10 Passover Friendly Desserts from the blogosphere.
If you haven't done already, check out the Full 5 Menus to cover your Passover Needs, 10 Matzot-Free Breakfasts Ideas to enjoy during Pesah and all year round and the High Holidays Series Part 1: Menu Planning and Meal Prepping (with 3-days downloadable timeline).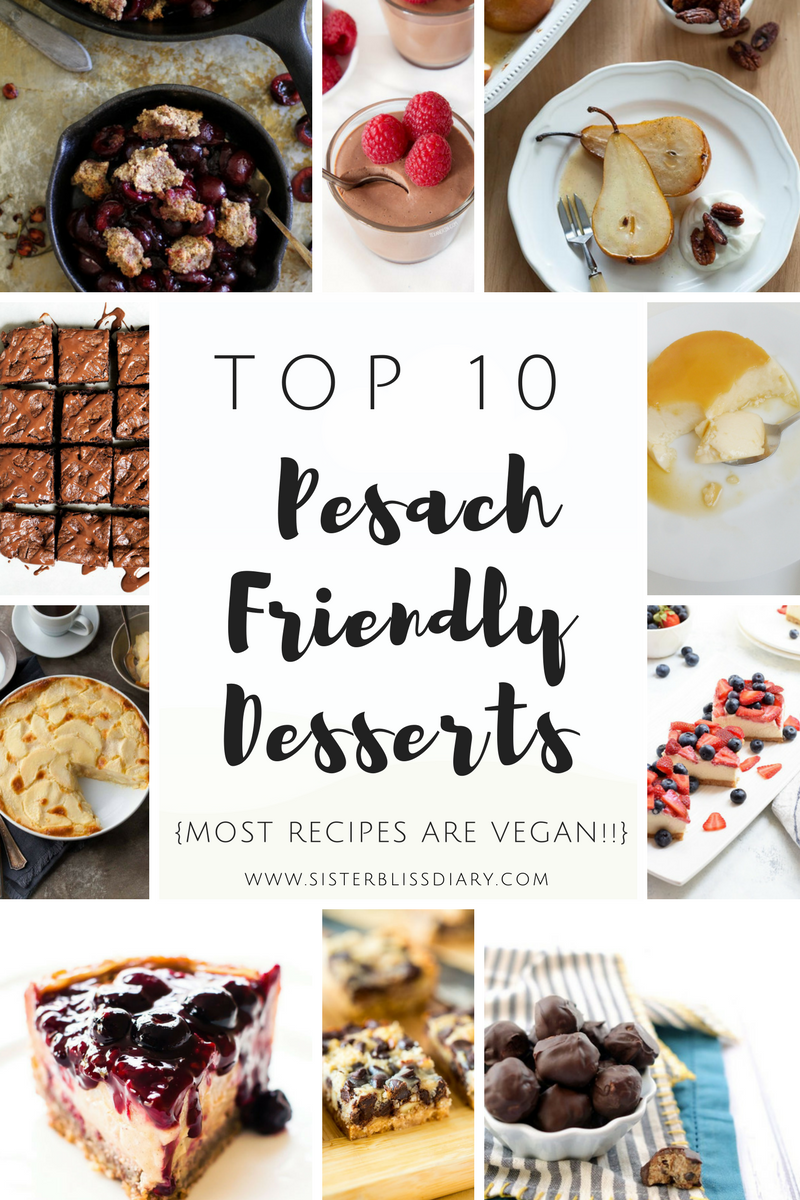 Here we go!
This easy clafoutis should be a classic for Pesach, and you can follow the same steps to make it with virtually any fruit to suit the occasion.
Any day, any occasion is excellent for a decadent and creamy Chocolate mousse, don't you agree? And, specially if you are talking about vegan chocolate mousse! Oh, Yum!
This Cherry Crumble uses hazelnut meal, but if you can't find it you can make it yourself by grinding the nuts or you can substitute with almond meal.
Tahini + Chocolate is one of those weird but "oh-so-delicious" combos you need to try as soon as possible. Comes in form of brownie? Even better!
I love everything about this dessert. Simple, flavorful and elegant.
These look glorious! Need an incentive to make these cookie bars? The recipe comes with a little video for you visual learners 😀
Creamy + Easy + Luscious = perfect dessert.
Aren't these babies gorgeous? 🙂 They are also extremely easy to make and they cannot just satisfy your sweet tooth but also beautify your table.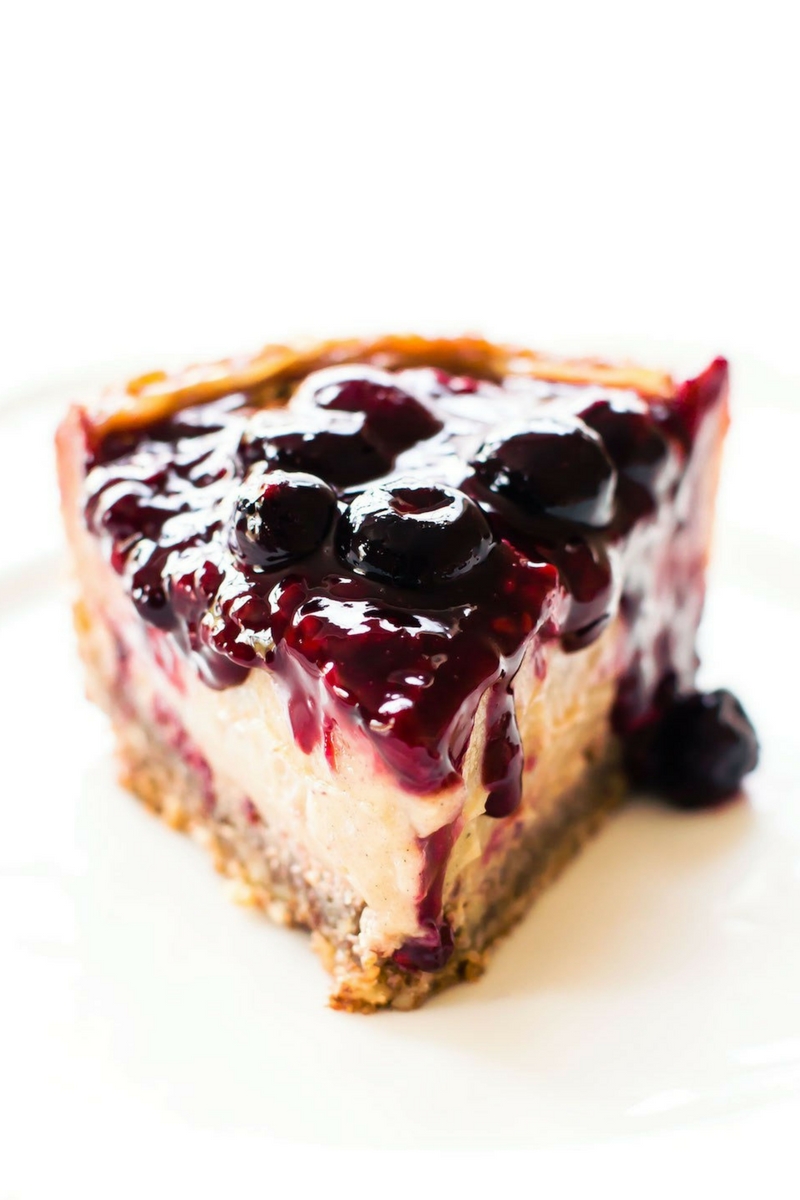 OMG! I am salivating just by looking gat this picture. Don't let the decadent look intimidate you. This decadent cake uses a 2-ingredients crust and 9-ingredients total.
Of course, we couldn't ignore this Berry Cheesecake. It's vegan, it is easy and it is no-bake. This gems will close with a flourish any gatherings. Guaranteed!

Which one is your favorite?
We really hope you found some inspiration and  a few (if not all) treats for your very own gatherings during Pesach. Don't forget to share with your friends and follow us on instagram and pinterest for more budget friendly kasher recipes for the busy cook.
Until Next time!