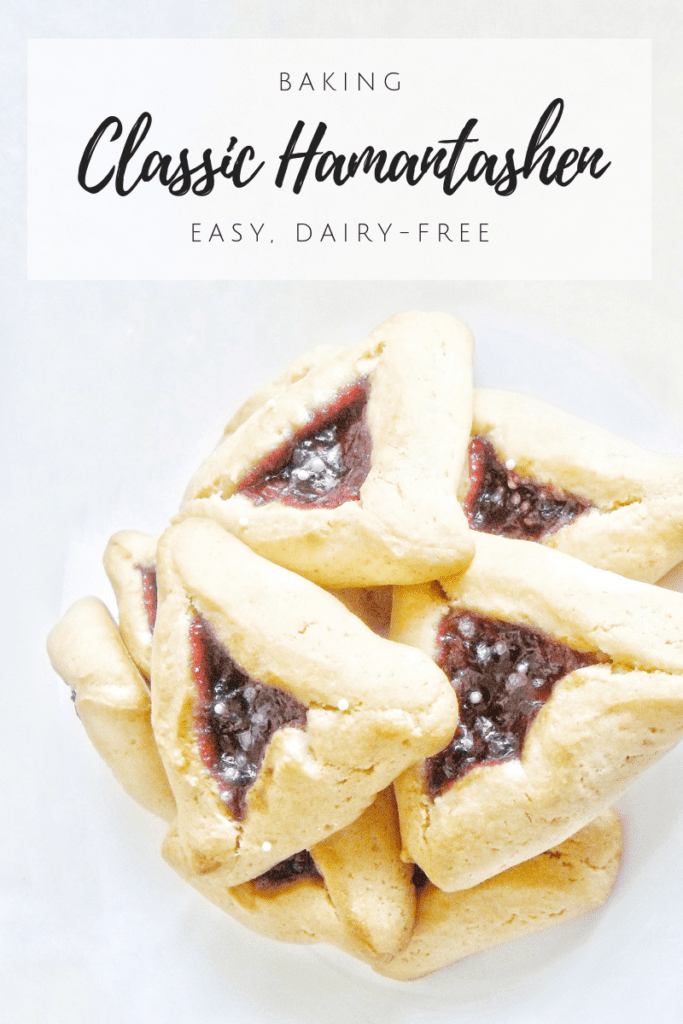 These are probably the easiest crunchy on the outside and cake-y on the inside Classic Hamantaschen.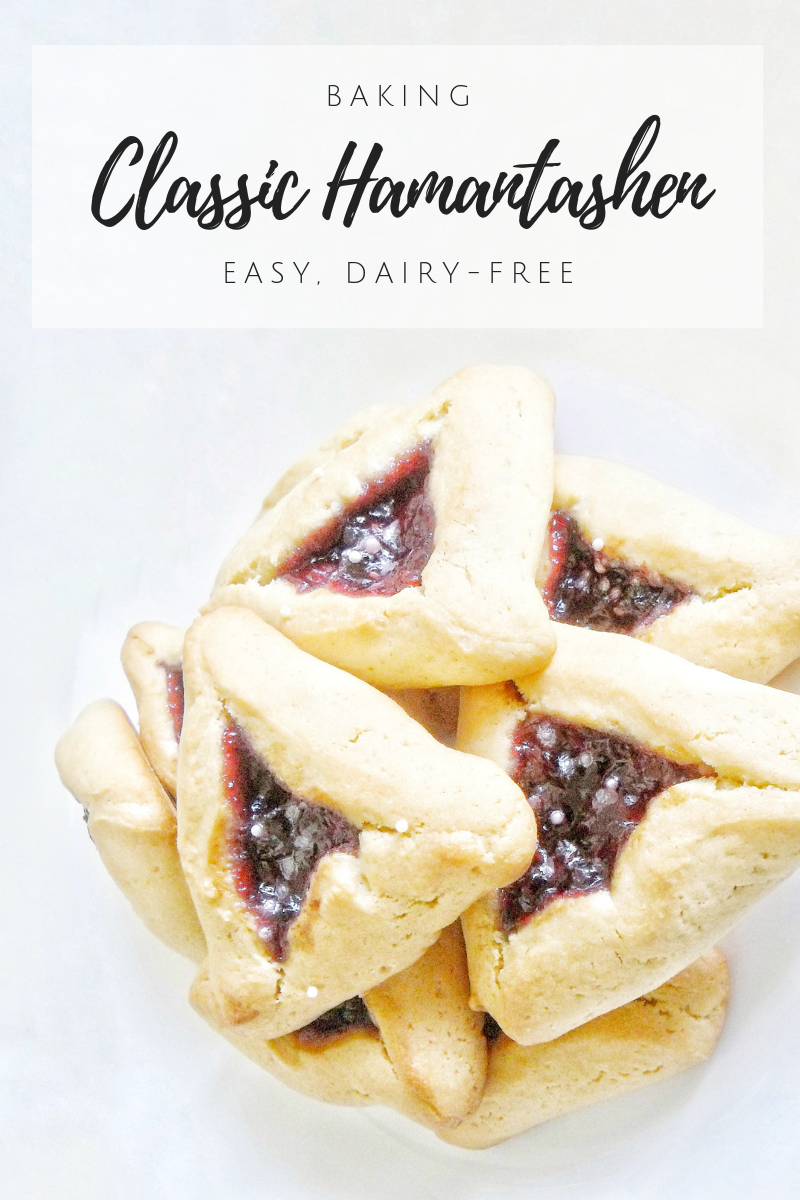 The other day I was updating some old posts, and because Purim is coming soon I decided to start with the Purim section of the blog, just to realize I haven't written any Purim-related post yet! (How is that even possible?! Big Oops!) Thankfully, I am not too late to share the easiest Classic Hamantaschen.
I love this hamantaschen dough because it is:
Easy to make,
No need equipment. Just basically a bowl, a whisk and an oven.

It is made with simple, accessible ingredients.
Seven to be exact.
Making the dough
To make these Classic Hamantaschen, you'll need the most basic ingredients for baking: Flour, sugar, eggs, oil and some flavorings. In this particular recipe I used melted coconut oil to avoid the vegetable oil, but you can use that instead if you prefer.
What I love the most about these cookies is that you don't need a stand-mixer or hand mixer. Your hands, a whisk and a bowl will do the trick.
Regarding the steps, all you have to do is mix all ingredients (except flour) in a bowl. Then, incorporate most of the flour, making sure there is not dry bits when you finish mixing. Finally, add the last 50 grams or so and work the dough lightly with your hands to finish mixing, always making sure you don't overwork it.
A lot of people ask, "how do I weight eggs?" Here in USA, you'll find a standard large eggs is 50 grams and, an extra large will be approximately 55 grams. To measure by weight start by cracking eggs until you are close the amount you want. If you are short for a few grams, take another egg, whisk it on a separate bowl and then weight with the rest.
Shaping the hamantaschen

This is not your typical cookie dough, so it is slightly sticky which make it a bit challenging to work on any surface. In my experience it is actually easier to shape in my hands. It might be helpful to use gloves or just lighly oil your palms before starting.
All you have to do is place one dolups  in your hand, flatten it out to form a circle, then place the jam on the center and fold in the edges to form a triangle.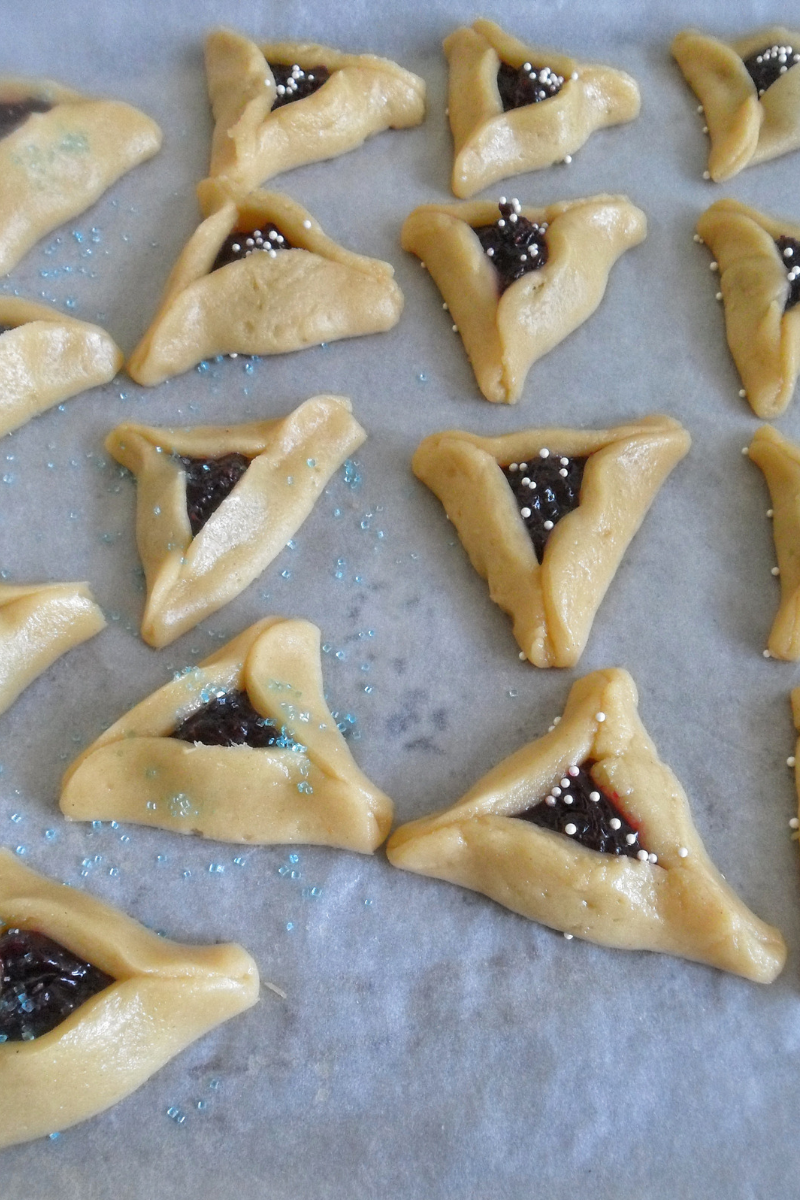 For these hamantaschen I used store-bought No-sugar added Cherry Jam I had on hand, but you can easily made a yummy filling with frozen berries. Just cook the frozen fruits on low, stirring constantly, until you get a thick jam like the one below I made a few days ago with frozen strawberries and frozen raspberries with no-sugar added.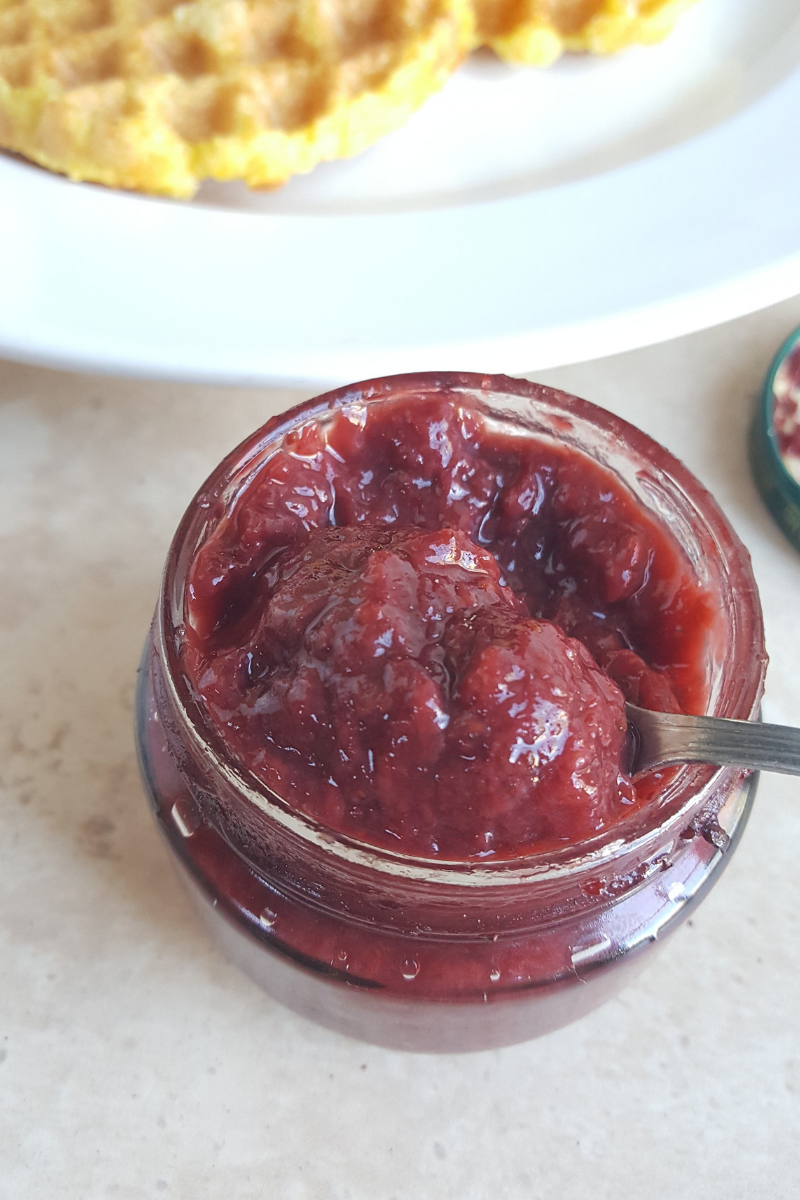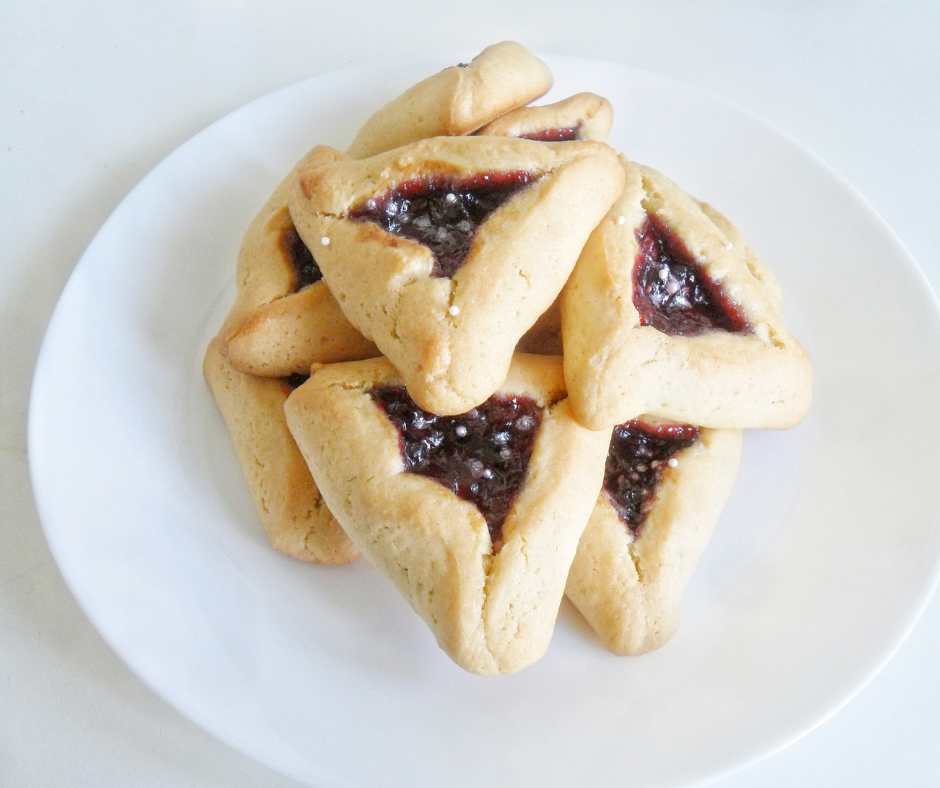 When you make these Classic Hamantaschen, don't forget to tag #kasheribbean on social media and, don't forget to follow on instagram and pinterest to keep up with more easy recipes!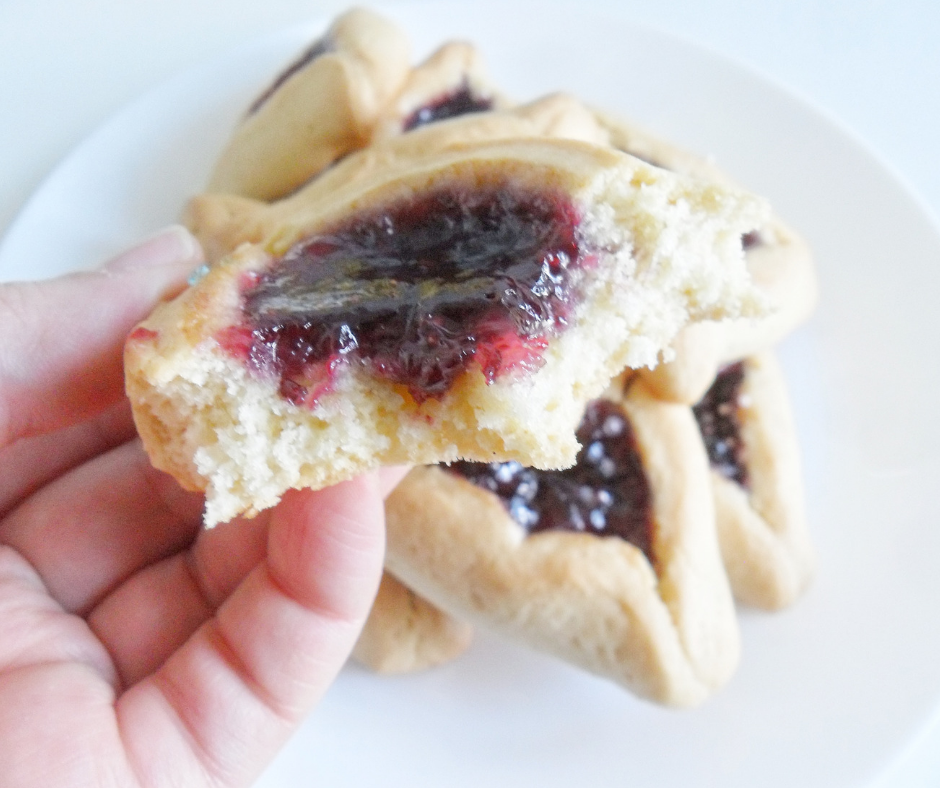 So, now, tell me, what is your favorite filling for these yummy Purim cookies? Be bold and let us know in the comment section below!!
Until next time! 😉