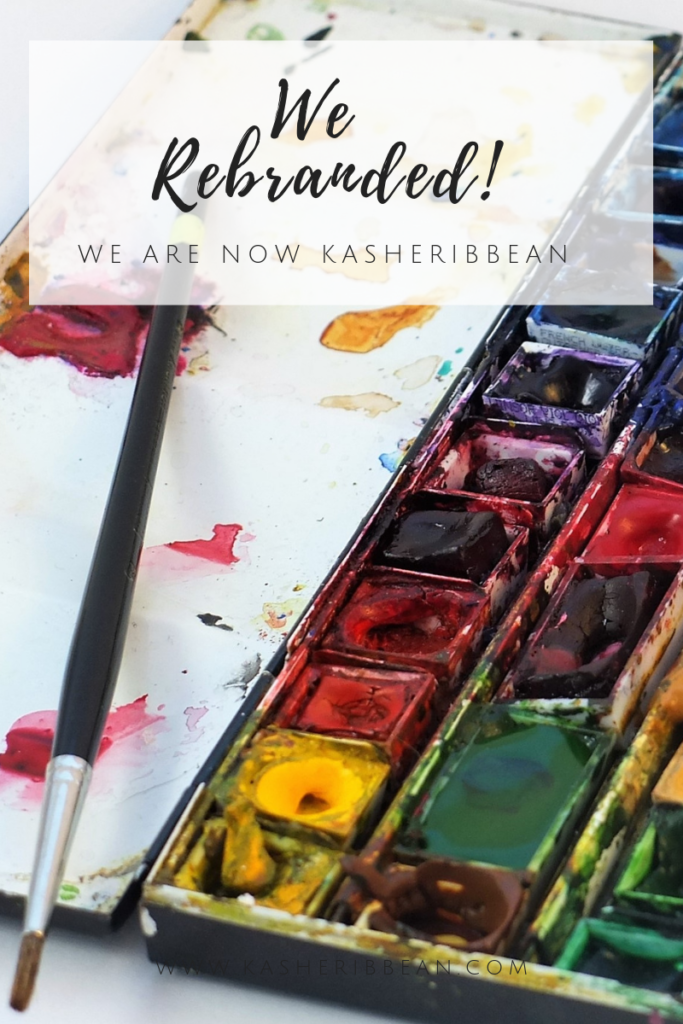 If you have been keeping an eye on us you already noticed our social handles and our website changed, so we are now "Kasheribbean". In this post we explain our reasons behind it and what Kasheribbean is about.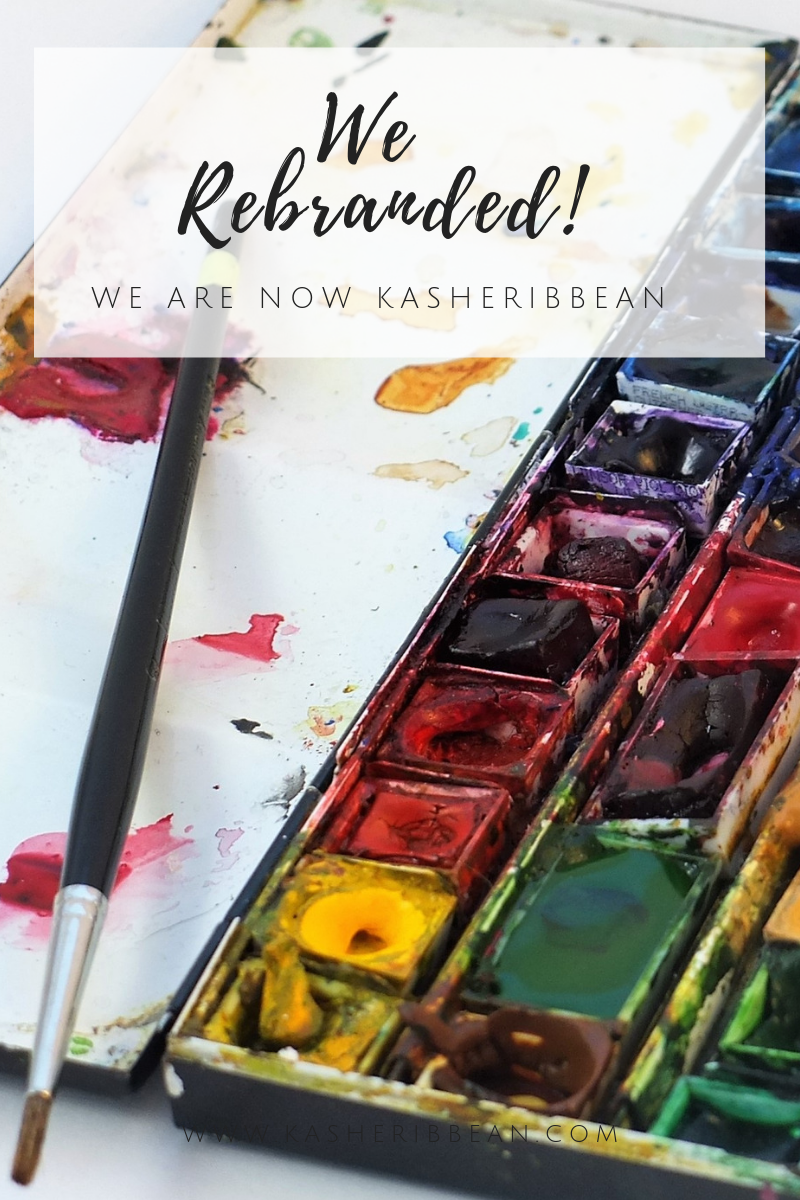 Have you ever woke up one day and felt like "I just need to do this now". That's exactly how I felt one day back in 2017. My sister and I had an idea for a blog and I spent months looking for the perfect host, the perfect domain provider, the perfect concept, the perfect images, and the perfect "everything".
I ended up with analysis paralysis until one day when I said to myself "is now or never". So, I just jump at it by buying a domain of the name we both agreed upon, and sisterblissdiary.com was born.
After some time, I personally felt our name wasn't clear, and didn't really communicate what we were about. At some point I wasn't even sure what we were really about! Oops! But I kept going because I thought some day I would make it work.
But it didn't work…
As much as I tried to give Sister Bliss Diary an identity, it wasn't really working. It simply didn't resonate and it wasn't clear. So I had another idea. What if I was just myself, share what I make at home on a daily basis and and pick a name that represents me better instead of just having to make "special" recipes for the blog, under a name I wasn't feeling?
So, on the Dominican Republic's Independence Day , I introduced my first Caribbean recipe: Dominican Style Spicy Sardines Rice. In less than a week it was shared over 100 times on pinterest. I was very, VERY surprised!
I continued blogging, making a dominican recipe here and there, until I started to feel more comfortable and more ideas started flowing on that direction. Without realizing it, I started narrowing down by focusing on Caribbean inspired recipes (instead of just random easy recipes ideas) while continuing with the travel posts and lifestyle posts.
One day, I was talking with my husband about old restaurants ideas we had, and it hit me. Kasheribbean, a word my husband coined years ago as a concept for a restaurant, was THE NAME! The perfect concept for the blog I wanted to create and that better represented who I was; so, in our 1st blog anniversary I announced we were expecting some big changes, included a name change!. It couldn't wait any longer – the blog needed to undergo a major surgery.
I didn't figure out everything from the start
I admire all of those talented bloggers that hire a team and have all figure out from the start, but as you can tell, this wasn't the case here AT ALL, and honestly, I would not have it any other way, because I have learned so much and have discovered others I enjoy (who would have told me that creating a tiny piece of code can be so fulfilling?)
Thankfully, just like human beings, brands and concepts can evolve with time.
So, it was the time for Sister Bliss Diary to transform to Kasheribbean.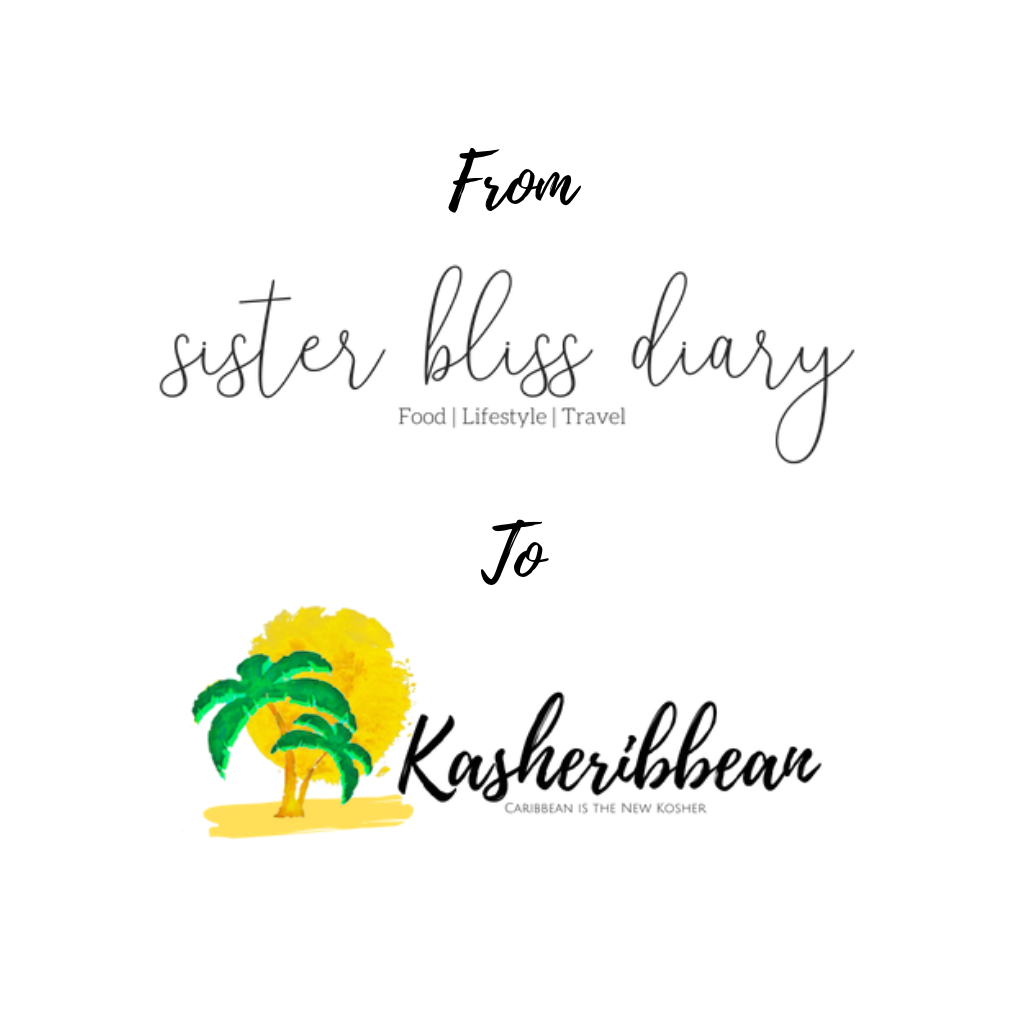 Kasheribbean: the place for kasher Caribbean recipes
I love to collect recipes from all over; but back to 15-20 years ago, every time I looked at a kasher cookbook or a promising kasher website, the recipes were either middle eastern recipes or ashkenazi. No offense! I love Middle Eastern food, and I even like Gefilte Fish (which apparently is rare among sepharadim!) but as a jew that grew up in the Caribbean, the lack of representation I felt was real.
So, Kasheribbean = Kasher + Caribbean, and has as a main goal to share with you kasher, family-friendly Caribbean inspired recipes, always made with natural ingredients so that you have the most authentic Caribbean flavor.
Final words
I dedicate this blog to all Caribbean Jews that are always told "there are not jews in the Caribbean". We exist and this is a place to showcase our flavors and traditions about food.
Do you like Kasheribbean?
If you love what we share, spread some love by following on instagram and pinterest, and don't forget to share with your friends and family. Stay tune for other exciting news that are already cooking!!
Until next time! ?