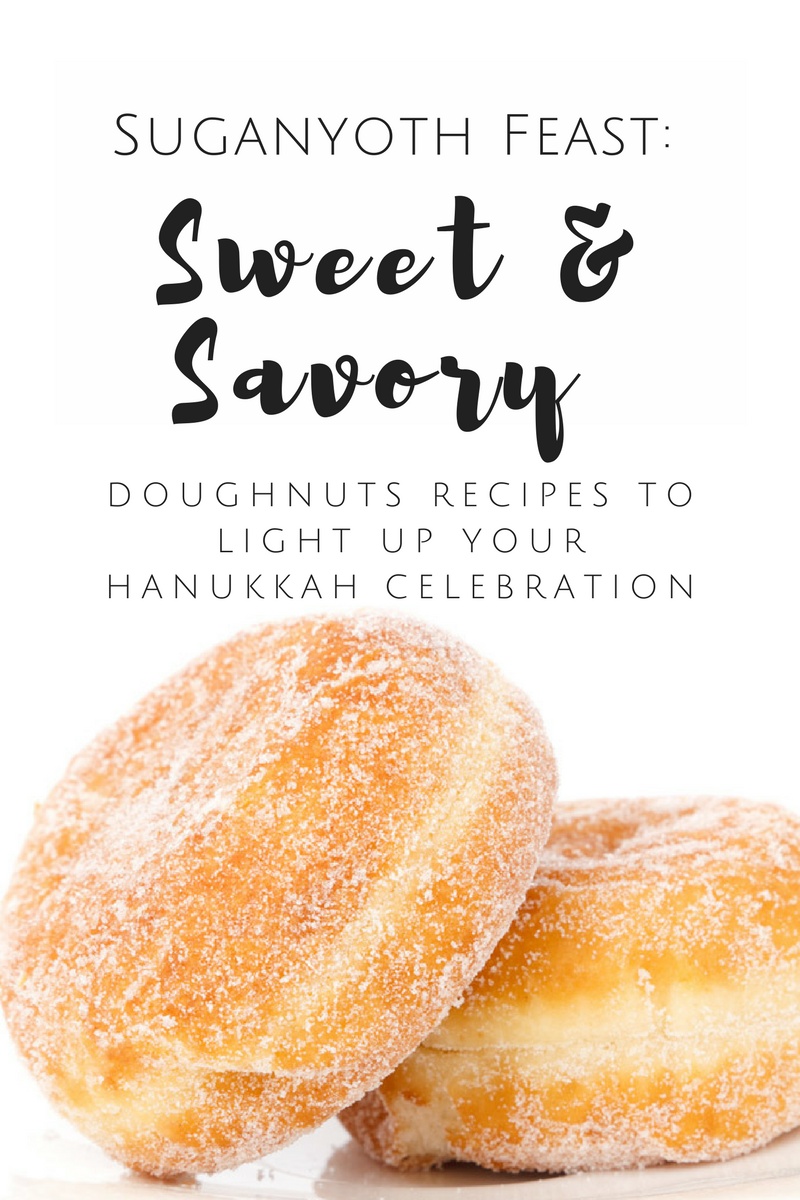 Hanukkah is around the corner and one of the signature preparations for Hanukkah is sufganyah, or filled donut. The popular version of sufganyoth are filled with jelly but, of course, you can light up your Hanukkah celebration with these bold and super yummy sweet & savory doughnuts recipes from the blogosphere! (Who says you cannot eat savory donuts for Hanukkah, btw?!)
Yummy sweet & savory doughnuts
1. Lamb Mushrooms Suganyoth with Pistachio Tahini
2. Chopped Liver Mousse and Manischewitz Glaze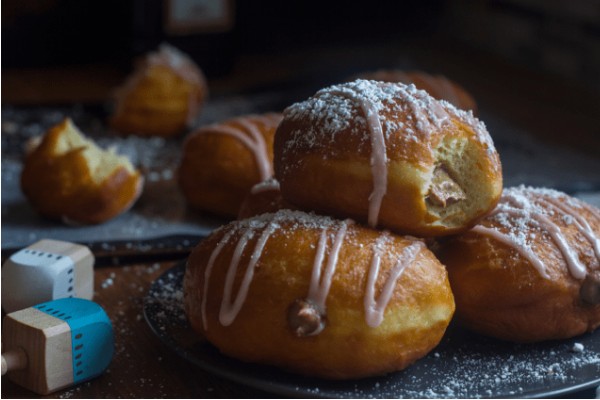 3. Swiss Chard and Raisins (Dairy)
4. Goat Cheese, Honey and Thyme (Recipe in hebrew) (Dairy)
5. Herbs & Cheese (Dairy)
6. Biscoff (Cookie Buter) (Dairy)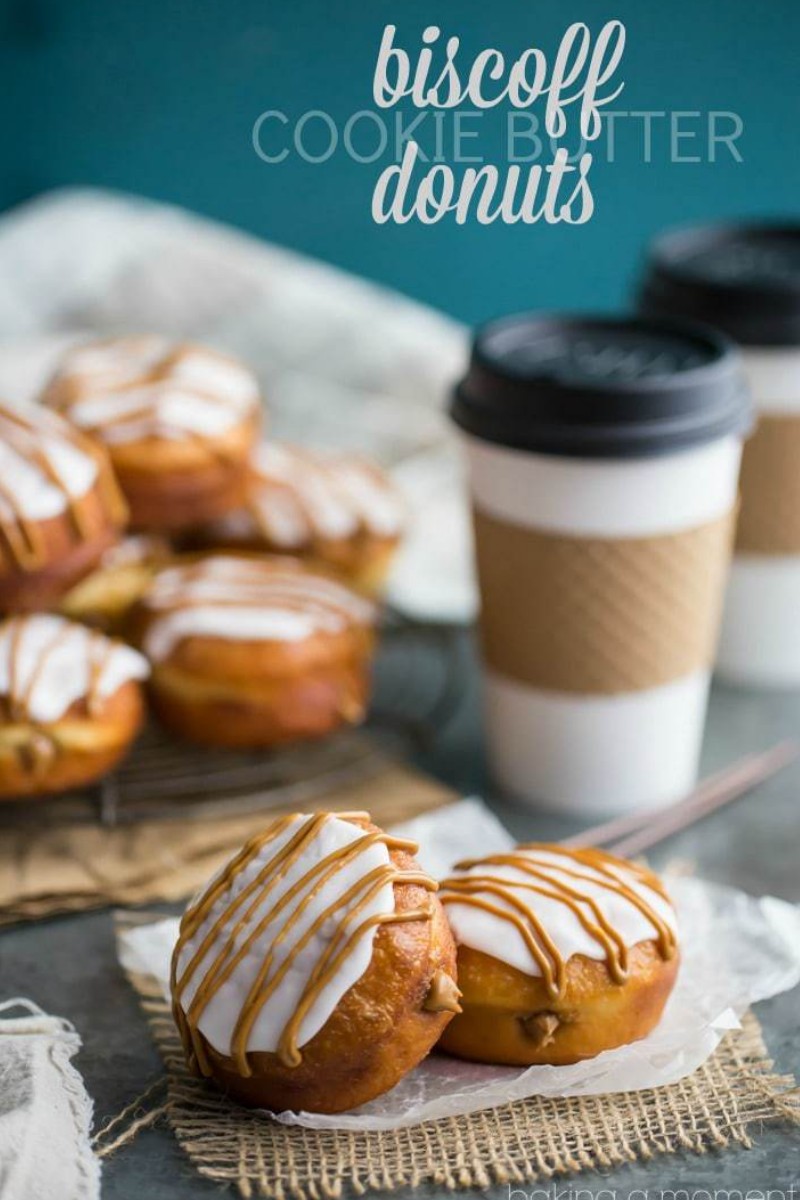 Disclosure: Please note this post contains affiliate links, which means at no additional cost to you, we earn a few bucks if you decide to make a purchase through any of those links. We only recommend products that we personally use, support and/or would recommend without an affiliate link. Do not spend any money on these products unless you totally feel you need them for more that one-time use. Thank you so much for your support. For more information visit our Affiliate Disclosures Page.
7. Peanut Butter and Jelly (Dairy)
8. Pistachio Pesto (Vegan)
9. Peanut Butter & Jelly (Vegan)
10. Nutella (Vegan)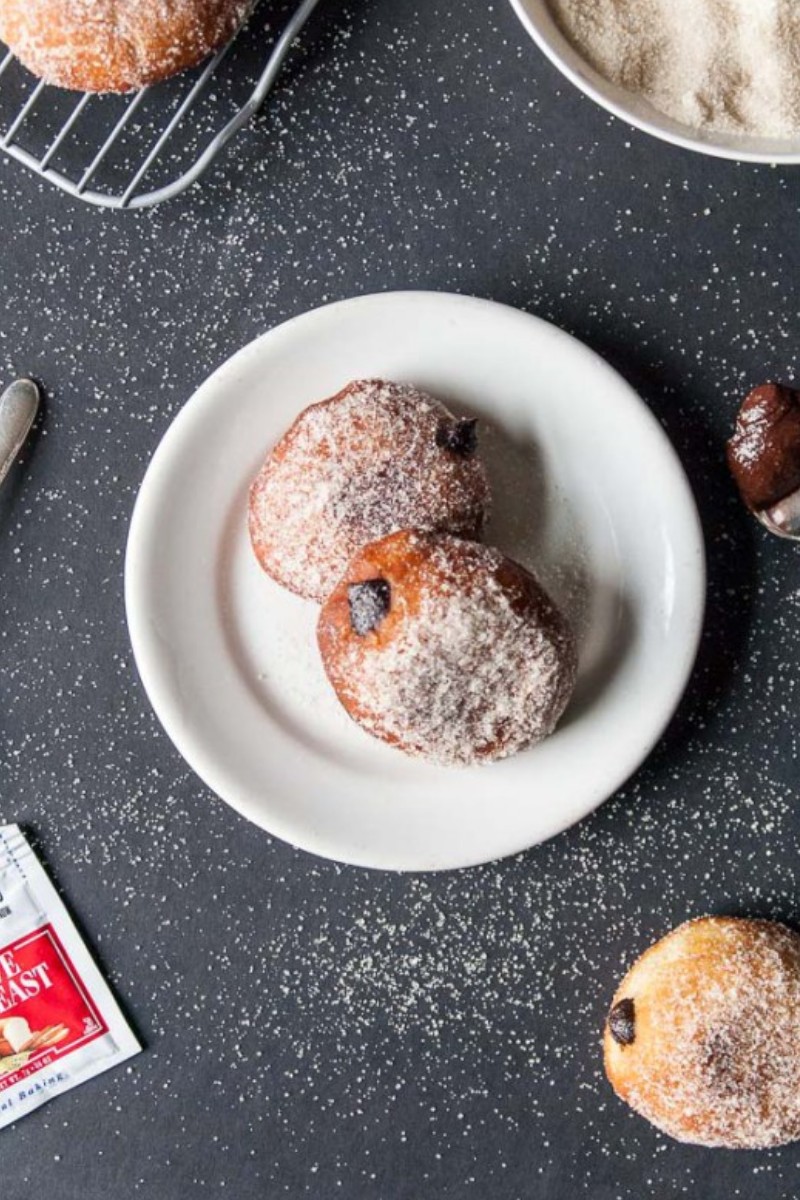 11. Boston Cream (Vegan)
12. Stout-Chocolate (Vegan)
Aren't these sweet & savory doughnuts delicious? We are babbling over here and we are sure you are too ? Tell us, which one is your favorite? Do you have a bold sufganyoth flavor? Let us know in the comment section below and don't forget to follow on instagram & pinterest for more easy recipes and inspiration!
Until next time!